Highlights

Artificial Intelligence has the power to offer economy-wide gains by boosting Australia's competitive abilities.
The government is making investments in this field to support the technology and businesses from this space.
The ongoing development of government and AI players in Artificial Intelligence is gaining investors' attention.
Artificial Intelligence can provide economy-wide gains by boosting Australia's competitive abilities, allowing industry-wide change and releasing local jobs and economic growth.
For the past two years, the Australian government has made significant progress in this direction. It continues to support this technology by investing AU$53.8 million over four years to create the National Artificial Intelligence Centre. This investment would help drive business adoption in AI technologies by coordinating with Australia's expertise & abilities.
The government is also offering AU$33.7 million so that businesses can partner with the Australian government for AI‑based solutions to national challenges. It is also investing AU$24.7 million over six years to establish Next Generation AI Graduates Program to invite and educate home-grown, job-ready AI specialists and another AU$12 million over five years to catalyze the AI opportunity by co-funding till 36 competitive grants to develop AI solutions that address local or regional problems.
The considerable progress in Artificial Intelligence might draw the attention of market participants interested in this field to understand who players have performed lately and their outlook in the coming period.
This article will look at six ASX-listed players from the AI space that released quarterly results.
RELATED READ: How is Artificial Intelligence impacting the Australian tech world?
Alcidion Group Limited (ASX:ALC)
Alcidion Group Limited is playing a vital role in transforming healthcare. It helps healthcare companies to adopt smart technology, reveal new insights and drive innovation.
In Q1 FY2022, the Company reported a 17% growth in the total contracted value to AU$17.2 million. Cash receipts by the end of Q1 FY2022 were AU$6.6 million, up 2.3% compared to the previous corresponding period.
Subsequent to the end of Q1 FY2022, the Company won a new contract in the UK for the ExtraMed patient flow platform at Queen's Hospital Burton. It also won a new contract with Sydney Local Health District for the usage of Miya Precision in assisting virtual care monitoring plus the roll-out of Alcidion patient care app Miya Care.
Bill Identity Limited (ASX:BID)
Bill Identity Limited provides utility bill solutions to automate a manual process, improve data visibility, integrity and control.
In September 2021 quarter, the Company achieved a 12% growth in the total revenue to AU$3.8 million. In addition, it secured a new client account during the period.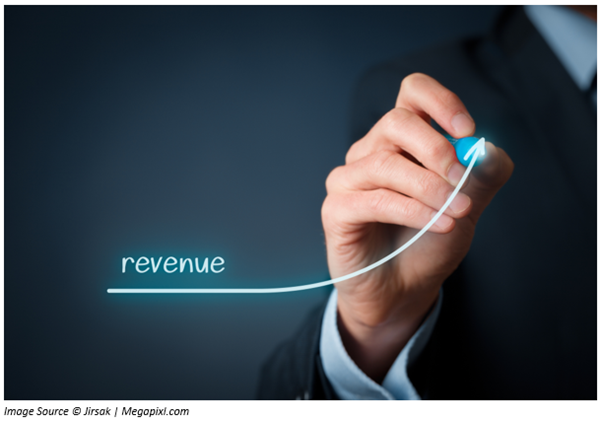 The Company continues to focus on accelerating its platform growth in Australia and the United Kingdom. Also, it is refocusing the US business and prioritising R&D expenses to improve growth, scalability, and operating leverage.
BrainChip Holdings Ltd (ASX:BRN)
BrainChip Holdings is a global technology company that produces ground-breaking neuromorphic processors that bring AI to the edge beyond the capacity of other products.
The September 2021 quarter was a great period for the Company as it marked another major milestone for the Company. During the quarter, BRN's design partner Socionext delivered the first batch of Akida1000 production chips. Currently, these chips are under the evaluation and testing phase before being delivered to the end-users.
The coming period would focus on building out its sales and marketing organization in planning for the formal commercial AKD1000 chip launch. Besides, it would also invest in the R&D required to bring the next generation of Akida products to market to sustain its competitive advantage.
ALSO READ: Why did BrainChip (ASX:BRN) share price jump 27%?
On 27 October 2021, the Company announced that US Patents and Trademarks Office granted two new US patents to BrainChip. The patent became official on 26 October 2021.
Bigtincan Holdings Limited (ASX:BTH)
Bigtincan Holdings is a global software company that offers a leading AI-powered sales enablement automation platform.
In the September 2021 quarter, the Company reported an increase of 218% in the total customer receipt to AU$14.4 million on pcp. Cash operating payments grew 67% to AU$19.3 million from the previous quarter. By the end of Q1 FY2022, Bigtincan had AU$55.7 million in cash and cash equivalents.
ALSO READ: Why are these ASX stocks under spotlight: BTH, FFF, WAK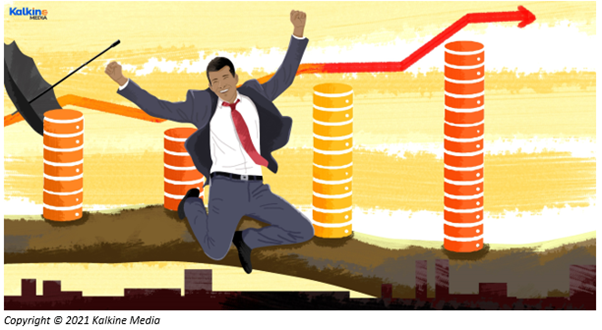 It won new customers during the period. It shows the Company's potential to compete and win in the market, involving an initial cross-sell between Brainshark & Bigtincan. At present, the Company is on track to meet or surpass annual recurring revenue of AU$119 million and revenue of AU$109 million in FY2022.
Mach7 Technologies Limited (ASX: M7T)
Mach7 Technologies is a technology company that specialises in innovative medical imaging solutions for healthcare providers. It provides an advanced platform that lets businesses set their course to enterprise imaging. M7T gives its customers a consolidated imaging infrastructure that can be connected to AI algorithms.
In September 2021 quarter, the Company reported a massive 366% growth in sales order to AU$16.2 million. It secured a significant expansion contract from Trinity Health and Advocate Aurora Healthcare. Contracted annual recurring revenue increased by 6% to AU$16.8 million. It has cash on hand of AU$17 million by the end of the September 2021 quarter.
ALSO READ: Mach7 Technologies (ASX:M7T) receives purchase orders for its PACS Solution
Volpara Health Technologies Limited (ASX:VHT)
Volpara Health Technologies provides clinically validated, AI-powered software for personalised screening and early detection of breast cancer.
VHT reported a growth of more than US$1.2 million in annual recurring revenue to approx. US$20.4 million compared to the previous corresponding period. It achieved record quarterly cash receipts from customers. It grew 52% on pcp. Net operating cash outflow was NZ$3.8 million in line with the previous corresponding period.
Net cash at hand by the end of the September 2021 quarter was NZ$25 million.
On 05 October 2021, VHT signed a major contract with a leading US outpatient diagnostic imaging provider. The contract is for 5 years and would generate annual recurring revenue of US$430K.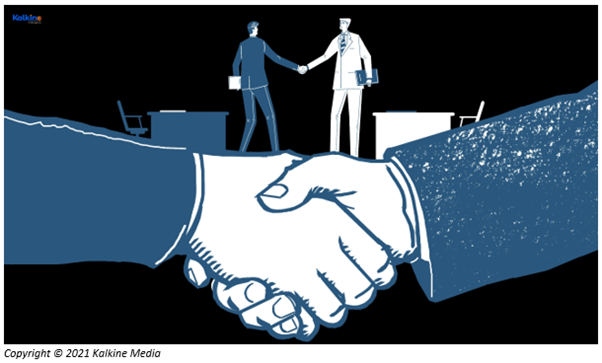 ALSO READ:
Bottom Line:
The above AI players performed significantly well in the September 2021 quarter and are progressing well. The Australian government is making a significant investment to support the technology and business from this space. Hence, it would be interesting to see how these players perform in the coming days and new players entering the market.