Highlights

Artificial Intelligence adoption has increased significantly in the past two years.
The industry is expected to grow at a CAGR of more than 40% by 2028.
BID, LVT, SNS, M7T, SP3 are a few stocks from this space with a positive outlook.
On June 18 June 2021, the Australian government releases its Artificial intelligence action plan revealing a robust investment of AU$$124.1 million to develop Australia's AI capability. According to research reports, artificial Intelligence is among the leading technologies expected to grow at a CAGR of more than 40% by 2028, . In the past couple of months, the adoption of this technology has improved significantly.
On that note, let us look at some players from the AI space that delivered impressive results in FY2021 and have a positive outlook that makes them worth watching.
RELATED READ: A glance at five AI stocks as the Australian government pushes for AI adoption
Bill Identity Limited (ASX:BID)
Bill Identity is an Australian-founded tech company with offices in Australia, the UK, and the US. The cloud-based platform of the Company simplifies the complex energy spend management process using automation. Thus, allowing businesses to have full control over their energy spend.
In FY2021, the Company reported strong platform business growth of 102% to AU$9.8 million, driven by Optima acquisition along with major new contract wins around all regions.
Group revenue growth of 55% to AU$14.6 million and growth margin of 39% indicates the mix of the robust growth Platform and comparatively smaller growth Rebate business models. The Group is well-positioned in present times with a strong cash position of AU$16.5 million.
BID has launched in the US and the UK. The business is scaling strongly in the UK. In the US, the Company is being re-directed in light of a further difficult market structure than anticipated.
LiveTiles Limited (ASX:LVT)
LiveTiles is a global software company that offers solutions & tools to build intelligent workplaces using Artificial Intelligence, analytics and user interface design.
In FY2021, the Company reported a 19% increase in the operating revenue to AU$45 million. Underlying EBITDA improved by 91% to AU$(1.1) million. Total Contracted Licences grew by 48% to 2.3 million, with mobile licenses growth of 1211%. Annualised recurring revenue inceased by 17% to AU$62.8 million.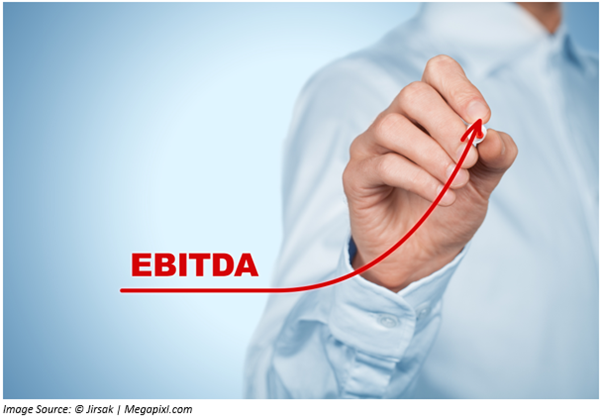 In the existing COVID environment, the Company is not in a position to provide guidance. However, in FY2022, Other than maintaining disciplined cost management strategies, LVT would focus on:
Leveraging the operating model for efficiencies to increase commercial prospects.
Restructuring the go-to-market model as well as streamlining its product portfolio.
Speed up the product roadmap for scale. It would also be engaging with strategic partners in new product development to strengthen its top position in the global Employee Experience market.
RELATED READ: LiveTiles Limited turns in an excellent update, investors impressed
SenSen Networks Limited (ASX:SNS)
SenSen Networks Limited achieved strong revenue growth of AU$5.5 million, up 47% compared to the previous corresponding period. This places SNS in a great position for continued achievement in FY2022 as the emphasis would be on organic growth as well as acquisitions.
RELATED READ: SenSen Announces Scancam Acquisition, Gears up to Expand into Retail Industry
Five Attractive ASX listed AI Stocks for September
By the closure of FY2021, the Company had net cash of AU$5.2 million along with unused finance facilities of AU$1.8 million.
In FY2021, SNS invested in the R&D pipeline. It filed four extra patents to establish its technical leadership status within the global AI, IoT & Video Analytic solutions space.
RELATED READ: SenSen Networks impresses with robust Q3 FY21 numbers
Mach7 Technologies Limited (ASX:M7T)
Mach7 Technologies is a global provider of enterprise image management systems that let healthcare enterprises detect, connect, and share diagnostic image and patient care intelligence whenever required.
In FY2021, the Company delivered strong growth of 95% in sales orders compared to the previous corresponding period. 20% of the sales were subscriptions (SAAS). The remaining sales orders were 72% via Capital Sales and 8% through Services contracts.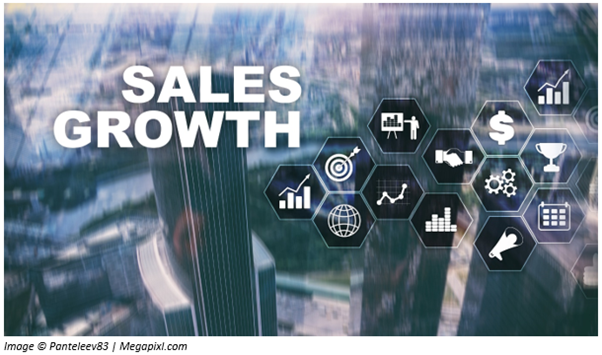 For CY2021, the Company's objective is to achieve its stated target of AU$27 million revenue. In FY2022, M7T expects to recognise the full ARR Run-Rate of AU$13.4 million for all of the sales and services order book of AU$8.3 million. M7T would build on this revenue base of AU$23.1 million by translating its sales pipeline to orders.
ALSO READ: Here's why Mach7 Technologies (ASX:M7T) is on the move
Spectur Limited (ASX: SP3)
Solar security, sensing and visual AI solutions and platforms company, Spectur reported a marked improvement across all key metrics in 1H FY2021 and 2H FY2021. Its revenue improved by 58% to AU$3,212,122 and 55% growth in profit to AU$1,910,752.
Besides strong financial performance delivered during 2H FY2021, SP3 ended FY2021 with an unweighted pipeline of AU$4.65 million in opportunities.

ALSO READ: Why Spectur (ASX:SP3) shares would be under watch today