Summary

Price and volume are the most essential components of Technical analysis.
Technical tools such as trendlines, horizontal support and resistance lines, etc., are very commonly plotted on the price chart.
Some components of technical analysis are subjective in nature and some are objective.
Technical analysis is a vast and comprehensive approach to analyse a trend of security or any other asset that is freely tradable in a market. It is a disciplined approach, which helps to identify profitable opportunities to trade underlying instrument.
Image Source: Copyright © 2021 Kalkine Media
Technical analysis is totally different from the fundamental analysis as the former uses historical price and volume data as its main input and the latter uses financial statements and other fundamental data. Despite being two diverse approaches, both forms of analysis attempt to answer a single question: whether the underlying security is likely to move up in its price or fall.
To effectively apply technical analysis, an investor needs to understand its basic components which help it to make an effective approach. Listed below are some of the components of technical analysis.
1. Price and volume data
Like fundamental analysis incorporates a company's financial statements, industry's outlook, economic conditions, etc., technical analysis primarily uses two data sets, i.e. price and volume. These are the most essential components of technical analysis without which the analysis could not be performed.
Price data consists of actual prices at which the buyers and the sellers of that particular security agreed to transact. There are many transactions that take place throughout the day, week, and month, etc. Therefore, these prices are regularly tracked and analysed to gauge the trend of the security.
Volume also plays a key role and is a measure of the degree of participation from masses in underlying price change. Volume data measures how many shares/contracts have been traded in a specific time frame.
Read More: Volume; Why It is a Prominent data in Technical Analysis?
2. Chart
The price and volume data comes in humongous volumes as there are countless transactions taking place every day. Therefore, it becomes a tedious job to analyse all this data in its raw or even in a tabular form. One way to overcome this problem is to summarise this data and plot it on a chart, which gives a graphical representation of that data.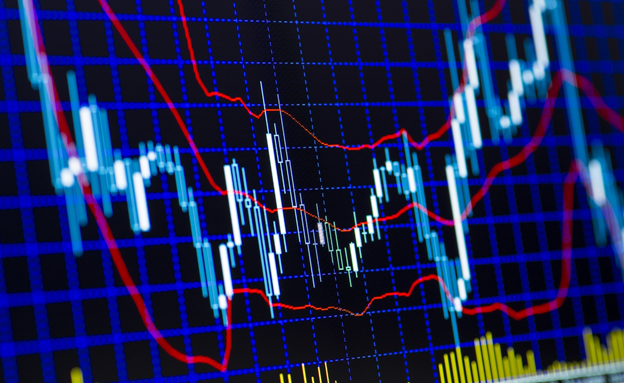 Image Source: © Mikolaj64 | Megapixl.com
This visual representation of price and volume data then becomes the basis of technical analysis. The prices are summarised in the form of four data points namely open, high, low and close price, for the security within a specific time frame. These four data points incorporate all the prices at which a transaction took place within the respective time frame, and the analysis is performed on these four data points, eliminating the need to analyse every single transaction.
On this chart, numerous studies/tools/indicators are also plotted to perform an even deeper analysis.
3. Indicators/Tools
An indicator in its basic essence is just a mathematical calculation, which is performed on price and/or volume. It helps to interpret the same data from a different dimension. For eg., looking purely at price charts, it would be difficult to calculate how far the prices have trended and deviated from their mean.
This calculation can be done by using an indicator that calculates the mean price and then compares how far the price has deviated from the mean. This could be used for a different from of analysis such as gauging the overbought/oversold levels.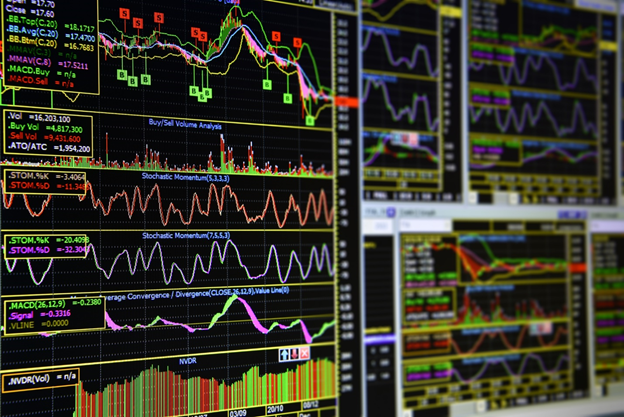 Image Source: © Dragon345 | Megapixl.com
Technical tools such as trendlines, Fibonacci retracements and projections, horizontal support and resistance lines, etc., are very commonly plotted on the price chart to find trends, support and resistance, projected targets, etc.
All these indicators and tools when plotted on a price chart interpret the data in a graphical/visual form, which is not achievable on the data set but in a tabular form.
4. Art as well as Science
Some components of technical analysis are subjective in nature and some are objective. Therefore, the subject components are more of a set of an art and analysis of which is to a great extent dependent on the knowledge and experience of an investor.
An example could be a chart pattern analysis. In the financial markets, rarely one would see a "picture perfect" chart pattern, which is often showcased in textbooks. Therefore, an investor needs to use his experience and judgement in gauging the legitimacy of the chart pattern, depending upon its location on the chart, volume data, how much margin of deformity of the pattern is allowed by the investor to still consider it valid, etc.
There are objective components of technical analysis as well which help to remove ambiguity from the analysis. For eg., to gauge the current short-term trend, an investor can plot a 20-day moving average of the price. This set-up has only two implications: if the current price is above the average, the trend is interpreted to be upwards and vice versa. Therefore, plotting a moving average helps to remove the subjectivity in the trend analysis.