Summary

Small-cap stocks have the potential to offer significantly higher returns compared to mid-cap and large-cap stocks. However, they also carry a considerable amount of risk.
For risk-taking investors, small-cap companies are a preferred choice as they can significantly boost their potential earnings.
SeaLink Travel Group, Centuria Industrial REIT, and Objective Corporation are some of the hot players in the small-cap space.
Small-cap stocks are highly volatile compared to mid-cap and large-cap stocks. However, the prospective upside makes them popular among the investor community.
As they are highly risky investments, many risk-averse investors try to stay away from small-cap stocks. However, risk-taking investors consider them an attractive option and seek to get benefits linked to these stocks.
Copyright © 2021 Kalkine Media
In this article, we would look into five exciting ASX-listed small-cap stocks in 2021.
GOOD READ: Are these five small-cap ASX stocks poised to heat up in July?
SeaLink Travel Group Limited (ASX:SLK)
SeaLink Travel Group Limited is a leading integrated land and marine travel and public service provider in Australia. The Company also has established global businesses in London and Singapore.
In 2021, SLK shares have delivered a return of ~35.56%. On 01 July 2021, the Company finalised the acquisition of Go West Tours from Stanley V. Haoust and the trustees of the DS & NM Haoust Family Trust, David Haoust and Naomi Haoust, for AU$84.7 million.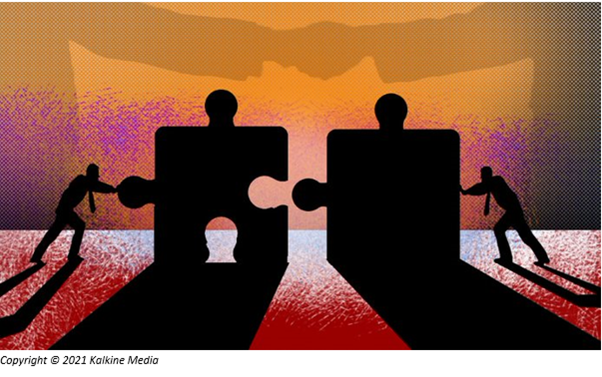 The acquisition would give SeaLink a platform for expansion into the resources sector transportation market. In addition, it would complement and improve SLK's established Australian bus operations.
Centuria Industrial REIT (ASX:CIP)
Centuria Industrial REIT provides market participants with an opportunity to invest in industrial property through a real estate investment trust. As of 31 December 2020, CIP's portfolio comprised 59 high-quality, fit-for-purpose industrial assets worth AU$2.4 billion.
As per an ASX announcement dated 01 June 2021, CIP's total portfolio value increased to AU$ 2.9 billion, reaffirming that CIP is the largest listed pure-play industrial REIT in Australia. The assets are located in major in-fill places and near to crucial infrastructure. CIP is also included in ASX 200 index.
CIP shares have delivered a YTD return of ~22%. On 05 July 2021, the Company announced the settlement of three industrial facilities for AU$86.1 million.
On 21 June 2021, CIP announced a quarterly distribution of 4.25 cents per unit, to be provided on 10 August.
INTERESTING READ: Three ASX-listed REITs eyeing 52-week highs
Objective Corporation Limited (ASX:OCL)
Objective Corporation Limited is a software company providing enterprise content management. OCL shares have delivered a return of ~54% so far in 2021.
On 09 July, the Company provided its trading update as per the unaudited management accounts as of 30 June 2021.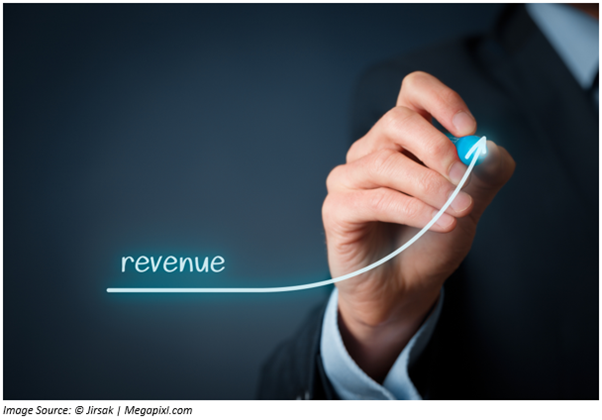 Annual recurring revenue improved by 31% to AU$74.2 million.
NPAT increased by 45% to AU$16 million.
The cash balance grew up by 48% to AU$48.4 million.
FY2021 was a record year for the Company's investment in R&D which shows the significance of constant innovation. OCL invested AU$23 million in R&D.
In FY2022, OCL expects the momentum of the business to drive a continued material lift in revenue and profitability. In addition to this, the Company would seek acquisitions that offer an additional product or market reach capabilities.
Select Harvests Ltd (ASX:SHV)
Select Harvests Ltd is the largest vertically integrated nut and health food company in Australia. Its core potential includes horticulture, orchard management, processing, sales, and marketing.
SHV is amongst the biggest almond cultivators and the top manufacturer, processor, and seller of nut items, muesli, and health snacks to the Australian retail & industrial markets, including shipping almonds worldwide.
In 2021, SHV shares delivered a growth of 36.5%.
On 13 July 2021, the Company provided an update on 2021 crop and current market conditions. SHV finished the harvest, and the overall 2021 harvest has been sent to its Carina West processing facility.
Its processing productivity continues to improve with previous year investments in technology providing productivity gains and further improving post farm gate quality.
Other than this, SHV reported a substantial increase in global demand throughout all markets, especially from India, Europe, and China. Californian domestic and export almond shipments from August 2020 till June 2021 increased by 21.7%.
ALSO READ: 5 small cap ASX stocks to look at
MoneyMe Limited (ASX:MME)
MoneyMe is a leader in innovation with its technology (Horizon Technology Platform) and artificial intelligence to provide highly automated innovative credit products & customer experiences.
Its technology platform allows applications to get finalised and verified within minutes, security to be established, funds to be distributed, or credit limits accessible to the client within a short period post consent.
In 2021, MME shares have delivered a growth of ~50%. On 15 June 2021, the Company provided a trading update for May 2021 in which MME reported record originations of AU$57 million. The Group also experienced considerable traction in Autopay.
Stock Information (As of 14 July 2021)