Summary

The retail sector faced a torrid time during the pandemic but was rescued by a shift towards online sales.
The sector is a significant part of the Australian economy, accounting for 4.1% of GDP and 10.7% of employment.
The year 2020 was a turbulent year for the retail sector. However, the sector bounced back in 2021, driven by the significant progress of the players from the sector.
Wesfarmers, Woolworths, Coles, and JB Hi-Fi are some of the biggest retailers in the country.
There are nearly 140,000 retail businesses in Australia, with the sector accounting for 4.1% of the GDP and 10.7% of employment. Despite 2020 being a turbulent year, the sector bounced back in 2021, driven by the improving COVID-19 situation and a shift towards e-commerce.
According to a Deloitte report, consumer spending is likely to increase considerably in 2021-2022 and support economic recovery. But, at the same time, retailers would have to contend for consumers' dollars as more prospects for expenditure open up.
Copyright © 2021 Kalkine Media
With this backdrop, let us look at the top 10 retail players from the retail sector as per their market cap.
Wesfarmers Limited (ASX:WES)
Founded in 1914, Wesfarmers has developed into one of Australia's largest listed companies with business in:
Home improvement and outdoor living
Apparel and general merchandise
Office supplies
Industrials division with businesses in chemicals, energy, and fertilisers,
Industrial and safety products.
WES is also amongst the largest employers in Australia and has a shareholder base of ~484K.
The main objective of the Company is to provide a satisfactory return to shareholders. WES played a critical role in supporting its customers, partners, and communities during the pandemic period. At the same time, it delivered solid 1H FY2021 results, showcasing its progress against its strategic priorities.
DO READ: Why Wesfarmers' (ASX:WES) retail businesses are seeing robust sales growth
Woolworths Group Limited (ASX:WOW)
Woolworths Group Limited is a diverse group of retail businesses, and it manages some of the most recognised and trusted brands in Australia.
The Company recently was in the news after the separation of Endeavour Group from Woolworths Group via demerger.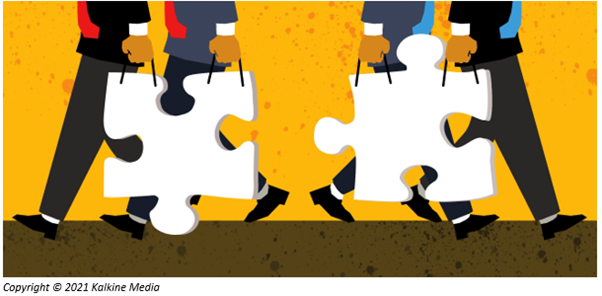 Coles Group Limited (ASX:COL)
Coles Group is the retailer of products like fresh food, groceries, household goods, liquor, fuel, and financial services through stores as well as online.
Recently, the Company improved its value offer by cutting the price of hundreds of products around the store to reduce the cost of breakfast, lunch, and dinner for Aussie households.
Coles aims to become the most trusted retailer in Australia. In the upcoming period, the Company would focus on three key areas.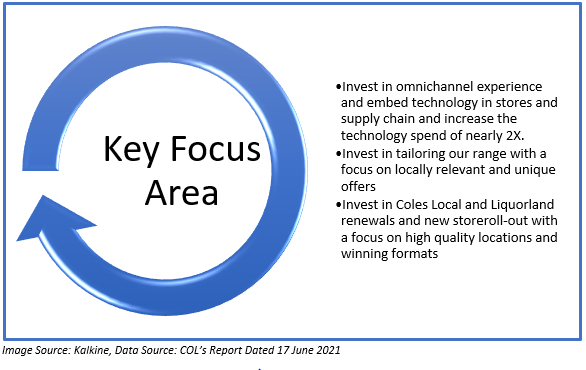 DO READ: Why Coles Group (ASX:COL) shares could be in focus today?
JB Hi-Fi Limited (ASX:JBH)
JB Hi-Fi Limited is a specialty retailer of home consumer products. It focuses on consumer electronics, software, whitegoods as well as electrical devices.
JB Hi-Fi has two iconic Australian retail brands- JB Hi-Fi and the Good Guy.
In the upcoming period, the focus area of the Company would be:
Grow online and offer customers a choice on the way they choose to shop with JBH.
Continual investment in a fit for purpose Group Supply Chain that encourages In-store and Online fulfilment.
Continue to look into growth prospects in a fragmented market.
Premier Investments Limited (ASX:PMV)
Premier Investments Limited operates specialty retail fashion chains across Australia, New Zealand, Europe, and Asia. At present, PMV holds a 28.06% stake in Breville Group Limited.
Recently, PMV released its trading update for 2H FY2021. The global sales for the first 18 weeks of 2H FY2021 ended 5 June 2021 increased by 70% compared to the previous corresponding period.
PMV expects that EBIT for the 53 weeks ending 31 July 2021 would range from AU$340 million to AU$360 million.
Eagers Automotive Limited (ASX:APE)
Eagers Automotive Limited is the top automotive retail group in ANZ. Its core business includes the ownership & operation of motor vehicle dealerships. It provides facilities such as:
Sale of new and used vehicles
Service,
Parts and the assistance of related customer finance
APE is a 108-year-old company that aims to offer integrated mobility solutions for the subsequent 100 years.
APE's NEXT100 Strategy: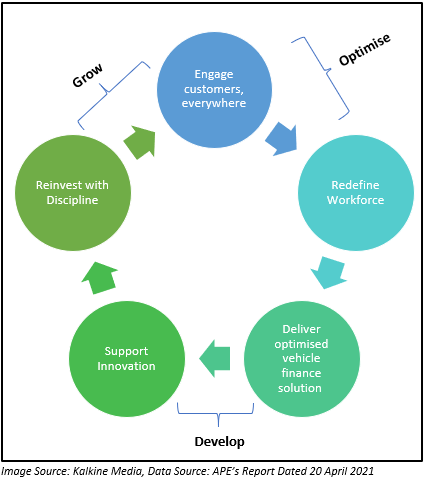 Super Retail Group Limited (ASX:SUL)
Super Retail Group is amongst the top 10 retailers in Australasia Top 10 retailers listed on ASX. Headquartered in Brisbane, the Company has developed itself as the leader in retailing auto, sport and outdoor leisure products in ANZ.
On 04 May 2021, in its trading update, the Company reported a 28% growth in total Group's like-for-like sales as at week 44 compared to the previous corresponding period. Supercheap Auto, rebel, BCF, and Macpac brands of SUL grew up by 21%, 20%, 59% and 17%, respectively.
Bapcor Limited (ASX:BAP)
Bapcor Limited is the distributor of automotive aftermarket parts. Its trade business includes Burson Auto Parts, Precision Automotive Equipment and BNT, and house amongst the world's broadest range of car components for several vehicle makes and models.
In the announcement, Bapcor updated on its five-year strategy. In the upcoming period, the Company would:
Continue to grow the business.
Grow existing network footprint
Optimise supply chain
Invest in new and improved technology
Expansion in Asia via the acquisition of 25% of Tye Soon
ESG and sustainability commitment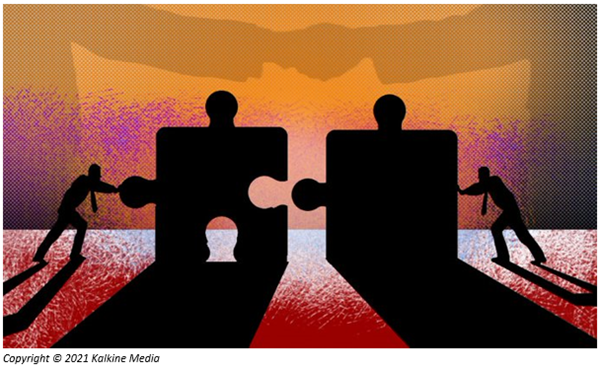 Lovisa Holdings Limited (ASX:LOV)
International specialist fast-fashion jewellery retailer Lovisa Holdings Limited aims to provide reasonable, on-trend jewellery to the world. It is dedicated to constantly improving its Lovisa experience.
In the recent market update, the Company highlighted that the business experienced disruption to trading and temporary store closures due to COVID-19 restrictions. As of 28 May 2021, the Company reported that 61 stores of LOV were closed while its global online trades are operational.
City Chic Collective Limited (ASX:CCX)
City Chic Collective Limited is a retailer of women apparel. City Chic is the home to various globally acclaimed plus size brands, all dedicated to being the top global destination for curvy women.
The Company has established its presence in the US, Australia, and New Zealand, and recently entered the UK with the acquisition of Evans.
CCX has maintained a track record of solid and consistent sales and earnings growth.
Stock Information (As of 9 July 2021)