Highlights

Despite challenging conditions amid the pandemic, the Australian retail industry continues to play a significant role in the economy.
Myer Holdings has scored high on all metrics in FY21.
Jatcorp has secured crucial product approval in South Korea.
Wesfarmers has revised its proposal to acquire API, a leading Australian distributor of pharmaceutical goods.
The Australian retail space is a significant contributor to the country's economy. While it did face the adversities posed by COVID-19 and the pandemic-induced lockdowns, the sector has gradually come to terms with the changing scenario.
Today, in this article, we will focus on the latest developments related to three retail stocks that are trending on the Australian Securities Exchange (ASX).
Myer Holdings (ASX:MYR) FY21 sales up 5.5%, stock soars 15%
Despite challenging retail market conditions amid the COVID-19 pandemic, the Australia-based departmental store chain managed to score high on all metrics in the financial year 2021.
The company posted strong sales growth with a rise of 5.5% in total sales to AU$2,658.3 million. Group online sales grew by 27.7% to AU$539.5 million and accounts for 20.3% of the total sales.
Also, there has been growth in EBITDA to AU$390.0 million, which is 27.7% higher on prior year. Net profit after tax stood at AU$51.7 million, up from a loss of AU$13.4 million in the prior year.
Related Read: Five trending Australian shares in the retail space
Image Source: © Xalex73|Megapixl.com
MYR stock was trading at AU$0.585 at 02:15 PM on 16 September 2021 on the ASX with market capitalisation of AU$418.85 million.
Jatcorp (ASX:JAT) jumps on ministry approval in South Korea
Jatcorp has received approval from the South Korean Ministry of Food and Drug Safety for its Jinvigorate Diabetic Formula to be used as medical food in the hospitals and clinics in South Korea.
Jinvigorate Diabetic Formula, a special food supplement, is manufactured at JAT's ANMA factory in Melbourne. It is designed to address the nutritional needs of diabetics.
Jatcorp is one of the leading producers of supplementary food products and plant-based meat. With innovative technology, JAT has been serving the world's largest retail markets with Australian goods varying from nutraceuticals, cleaning products, cosmetics, milk powder, wine, and organic oils.
Related Read: Ranked: 5 exciting ASX food retail stocks
Wesfarmers (ASX:WES) modifies proposal to acquire API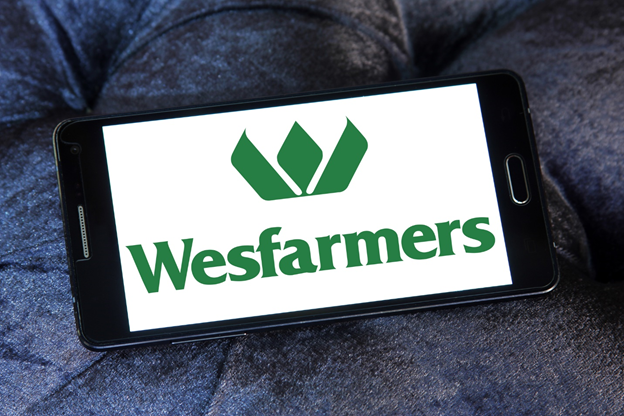 Image Source: © Mohammedsoliman4|Megapixl.com
Wesfarmers has executed a process deed with Australian Pharmaceutical Industries (ASX:API), one of Australia's leading health care and beauty companies, in relation to the acquisition of 100% of API shares via a scheme of arrangement.
The revised proposal of AU$1.55 per share represents a 37% premium to API's one-month volume weighted average price of AU$1.133 per share to 9 July 2021, prior to the initial offer by Wesfarmers.
It enables paying dividends (fully franked) of up to 5 cents per API share, including any final dividend for FY21 (ended 31 August 2021), with the AU$1.55 cash consideration to be trimmed by the cash component of any such dividends.
WES shares were trading at AU$57.070, up by 0.74% on 16 September 2021 at AEST 02:34 PM on the ASX.
Good Read: Know the 10 biggest retail companies around the world in 2021