Source: JomNicha, Shutterstock
The month of February saw a mixed response from the market in the retail segment of the stocks listed on the ASX.
Factors like surging Australian dollar, current advancements in COVID-19 vaccine and robust and planned savings on the domestic front are expected to bolster the retail stocks.
On that note, let us zero in on three retail stocks that should be on investors' radar:
Adairs Limited (ASX:ADH)
Headquartered in Scoresby, Australia, this firm caters to the retail sale of homewares and home furnishings. The Company also operates in New Zealand and has over 160 stores.
The share price of Adairs Limited stock touched its record high on 16 February 2021, buoyed by the release of the company's first half yearly report. As per the report, the Company delivered record sales and profitability, despite its 43 stores remaining closed for almost half of the period due to COVID-19 limitations.
During the half year, sales and underlying EBIT exceeded the December 2020 guidance after adjusting for the A$6.1 million repayment of the JobKeeper wage subsidy.
The firm's group sales grew 34.8% to A$243.0 million, while Underlying EBIT rocketed 166% to A$60.2 million. The net cash reported after the period was A$22.1 million and the company offered interim dividend of 13 cents per share.
Most significantly, Adairs' online sales jumped 95.3% to reach A$62.2 million, accounting for 28.9% of the total sales.
On 12 March 2021, Adairs closed the day's trade at A$3.670, up 4.558% from the previous close.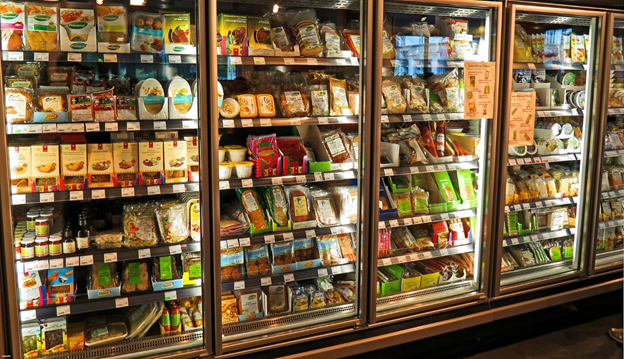 Image: Pixabay
Baby Bunting Group Ltd (ASX:BBN)
Baby Bunting is a leading baby goods store. On 12 February 2021, the Company shared its FY21 half year results, registering growth across metrics. Total sales stood at A$217.3 million, up 16.6% on the prior corresponding 26-week period. Total online sales growth reported by the Company was 95.9% with click & collect sales growth of 218%. Gross margin was up 41 points to 37.4%, while Pro forma EBITDA was A$18.5 million, up 29.7% on the pcp.
The company marked a statutory net profit after tax of A$7.5 million for the 26 weeks to 27 December 2020.
Private label and exclusive products contributed 39.0% to total FY21 half year sales. The Group is targeting above 40% for the full year and is tracking well to achieve its long-term target of 50% of sales coming from private label and exclusive products.
Also, the Company opened three new stores in the first half, Knox (Victoria), Castle Towers (NSW) and Coffs Harbour (NSW).
BBN started shipping online orders to New Zealand in July 2020 and has plans to launch a multi-channel retail proposition in New Zealand, with the first store slated for launch in FY22.
As per the report, the comparable store sales growth for the first six weeks of 2H was strong at 18.5%. This has witnessed comparable store sales growth rise to 15.7% year-to-date.
On 12 March 2021, BBN closed the day's trade at A$5.570, up 1.457% from the previous close.
Breville Group Limited (ASX:BRG)
Headquartered in Sydney, Breville Group is a consumer goods and home appliances manufacturing and marketing giant. The company's brands include Breville and Kambrook.
The Group turned in robust financial results for half year ended 31 December 2020 on 16 February 2021. As per this report, the revenue rose 28.8% to A$711.0 million, EBIT rose 29.6% to A$94.6 million, and the interim dividend declared was 13.0 cps.
The Company reported solid revenue growth across all regions and categories, complemented by work from home and premiumisation trends.
The global product segment revenue grew 34.0% to A$592.9 million, adding more than A$150 million half-on-half.
Given the economic conditions in important trading markets do not undergo major changes, the EBIT for the full year of FY21 could hover around A$136 million.
On 12 March 2021, BBN closed the day's trade at A$26.720, up 0.716% from the previous close.