Highlights

Woolworths Group is one of the oldest homegrown retail chain operators of Australia.
It has been ranked #1 for the 3rd consecutive year in Australian Top 100 Most Diverse & Inclusive Companies in 2020 Refinitiv D&I Index.
During FY21, the group delivered a strong performance with group EBIT up 13.7%.
The group successfully demerged Endeavour Group in FY21.
The oldest homegrown retail chain operator of Australia, Woolworths Group Limited (ASX:WOW) has been evolving its rich portfolio and building strong adjacencies to offer better experience to its customers.
The reputed brand in the Australian supermarket segment hosts a wide spread of supermarkets, marts, liquor shops and hotels. Moreover, it is gradually gaining online momentum.
What's Buzzing At The Woolworths Group ?
Woolworths has been named the most valuable brand (Brand Finance) and the most trusted brand (Roy Morgan) of Australia. Also, it has been ranked #1 for the third consecutive year in Australian Top 100 Most Diverse & Inclusive Companies in 2020 Refinitiv D&I Index.
ALSO READ: How can you invest in Woolworths shares?
Crucial developments across its portfolio in FY21
In FY21, the group delivered a strong trading performance with robust financial outcomes. Below are the highlights from the company's annual report for the period ended 27 June 2021.
There was an increase of 5.7% in group sales before significant items to AU$67,278 million in FY21.
NPAT stood at AU$1,972 million, up 22.9% year-on-year.
Group EBITDA grew by 24.4%.
The Group posted gross profit margins from continuing operations of 29.3%.
Full year dividend stood at 108 cps, 14.9% up on the prior year.
Increased Home Delivery and Direct to boot capacity supported eCom growth of 63.3%.
Weekly traffic to Group's digital assets surged to 17.2 million, 40.5% up year-on-year.
The company recorded net debt of AU$1,430 million.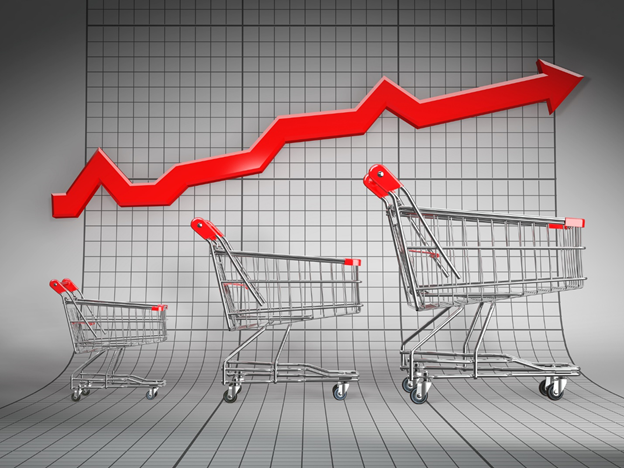 Image Source: © Maxxyustas |Megapixl.com
Some major operational developments that took place during the year included:
Plans rolled out for the first automated online fulfilment centre in Auburn, NSW.
Four Takeoff micro-fulfilment centres now operational in Australia and New Zealand.
26 net new stores and 75 renewals completed in FY21 in Australia and New Zealand.
Launch of new eco supermarket in West End, Qld, and first New Zealand 4-star Green Star rated store in Richmond.
YOU MAY WATCH: Woolworths sponsors Olympian Riley Day and Lionel Messi's tissue sells for $1M?
Successful demerger of Endeavour Group
Image Source: © Skypixel |Megapixl.com
Woolworths Group obtained shareholder approval for the demerger of Endeavour Group in June 2021.
The development resulted in two of the Group's separate major business lines, Endeavour Drinks and Hotels, being classified as discontinued operations.
The successful divestment of Endeavour Group has resulted in a material increase in shareholder value.
Bottom Line
The homegrown retail chain giant is on a journey to achieve its key strategic priorities while focusing on expanding its food and everyday needs ecosystem for its customers.
Also, throughout the year, the ASX-listed firm made continuous efforts to keep its business COVID safe and futureproof.
Stock information: WOW stock was trading at AU$39.040 at 11:30 AM (AEST) on 24 September 2021, with market capitalisation of AU$49.51 billion.
RELATED ARTICLE: What is Woolworths' digital wallet, Wpay and what are its features?