Summary

On a growth trajectory over the past decade, the retail industry has played a significant role in the Australian economy. However, the unexpected pandemic has brought various changes to the country's retail sector.
The sector is packed with products from industries including food and beverages, apparel, furniture etc., and distribution channels.
Fuelled by the pandemic, online retailing has become the fastest-growing distribution channel in Australia.
The Australian Retail industry has been a significant player in the Australian economy for over a decade. However, this continuity had been interrupted by the recent COVID-19 pandemic that has shaken the overall global market. However, it has also fuelled the online retail market, marking a significant shift for the industry.
This article will walk you through five trending Australian retail stocks.
Copyright © 2021 Kalkine Media
DO READ: Australian retail sales drop: How have shares of retailers reacted?
Wesfarmers Limited (ASX:WES)
Primarily engaged in the retail business in Australia, UK, New Zealand, Wesfarmers Limited was founded in 1914. The Company's core business includes retail sale of home and garden improvement products, building materials.
Wesfarmers also manufactures and supplies chemical products like ammonia, ammonium nitrate, and blended potassium-based fertilisers.
Five trending Australian shares in the retail space
Recently, the Company's Mt Holland lithium project received ministerial approval, and the construction of the project has now commenced.
Jointly owned by Wesfarmers and Chile-based Sociedad Quimica y Minera de Chile S.A., Covalent Lithium is a joint venture company.
On 20 July 2021, WES shares closed at AU$59.880, up 0.452%. The Company has a market capitalisation of AU$67.58 billion.
INTERESTING READ: Ten exciting ASX-listed stocks in the retail space
Harvey Norman Holdings Limited (ASX:HVN)
Founded in 1982, Harvey Norman deals with integrated retail, franchise, digital system, and property. HVN's franchises and sells products in various categories, including electrical goods, kitchen appliances, and computerised communications. Harvey has franchised 195 complexes under its name.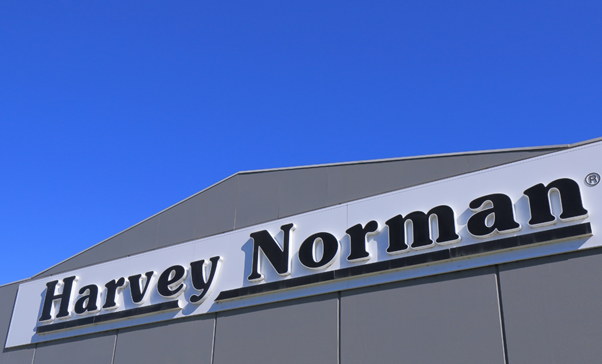 Source: © Tktktk | Megapixl.com
In a significant development last month, Harvey Norman became a constituent of the S&P/ASX 100 Index, effective 21 June.
On 20 July 2021, HVN shares closed at AU$5.390, up 0.372%. The Company has a market capitalisation of AU$6.69 billion.
DO READ: 10 ASX stocks with fully franked dividends
JB Hi-Fi Limited (ASX:JBH)
Operating through three segments, JB Hi-Fi offers its consumers a wide range of electronic products and services. Also providing IT and consulting solutions, JBH was founded in 1974.
The Company announced its FY21 results on 20 July, highlighting a notable 12.6% growth in sales and an impressive 53.8% growth in EBIT. JBH stated that the performance was driven by growing demand for home appliances and consumer electronics products. In addition, online sales were a big contributor, jumping ~78% and accounting for 11.9% of the total sales.
On 20 July, JBH shares closed 3.729% higher at AU$49.510. The Company has a market cap of AU$5.48 billion.
Kogan.com Ltd (ASX:KGN)
The online retailer Kogan.com was founded in 2006 and is headquartered in Melbourne, Australia. Kogan offers a wide range of brands across multiple categories. Besides, the Company also provides online pre-paid mobile phone plans, travel, and hotel bookings along with cruises.
In its business update in May, KGN stated that it continues to scale up its businesses, driven by the swift growth witnessed in the last 12 months. Led by the increasing consumer demand, Kogan.com has nearly doubled in size.
Kogan.com is excited about the future, given that online sales contribute a relatively small portion to the total retail sales in ANZ.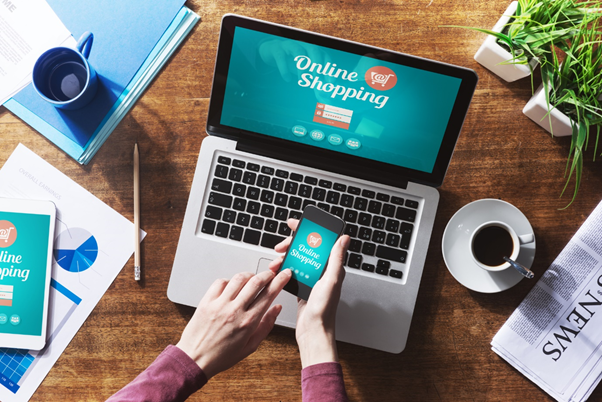 Source: © Stokkete | Megapixl.com
KGN shares closed at AU$11.730, down 1.013% on 20 July. Kogan has a market cap of AU$1.26 billion.
GOOD READ: Three ASX retail shares with decent upside potential
Metcash Limited (ASX:MTS)
Grocery and hardware retailer company Metcash Limited was founded in 1927. The Company operates as a wholesale distributor and a marketing player in Australia and New Zealand.
The Company announced its full-year results last month, reporting considerable improvements in revenue (+9.9%) and EBIT (+19.9%). Metcash witnessed robust sales growth across all Pillars, led by the consumer behaviour shift. Also, Metcash has lifted its dividends by approximately 40%.
MTS shares closed at AU$3.940, up 0.510% on 20 July. Kogan has a market cap of AU$4.00 billion.