Highlights

The Australian retail sector includes various sectors like food and beverages, househod care and distribution channels.
Sudden pandemic has brought this market to a whole new level league, along with shift in consumer habits.
MPA, API and CCX delivered 20%, 36% and 27% returns over the last three months, followed by PMV and EBO at 14%.
The retail sector witnessed major headiwnds during the COVID-19 pandemic as many stores had to shut down their operations due to the lockdown imposed to contain the pandemic.
Many retail companies witnessed major revenue losses during the pandemic. Despite this, there are some shares on the ASX that are having healthy gains. This article will walk you through some top performing ASX retail stocks to watch out in October.
Kalkine Research Source:ASX
Mad Paws Holdings Limited (ASX:MPA)
With a market worth of AU$45.99 million, Mad Paw Holdings is a pet care service provider in Australia.
Representative image Source: © Jirsak | Megapixl.com
The company clocked healthy results across key growth metrics during FY21. According to its FY21 results:
Mad Paws' revenue increased by 44% to AU$2.9 million.
The quarterly bookings increased by 34% year-on-year to 115,700.
The subscription annual recurring revenue (ARR) stood at AU$2.4 million.
On 29 September, MPA shares were trading 2.38% higher at AU$0.215 at 12:06 PM AEST.
RELATED READ - Why should investors explore these 5 ASX online retailers?
Australian Pharmaceutical Industries Limited (ASX:API)
The ASX-listed AU$741.44 million Australian Pharmaceuticals is a wholesale distributor of pharma products and provides retail support services to the pharmacists across Australia.
According to its H21 results:
The revenue declined by 2.6% due to COVID-19 restrictions, to AU$2 billion.
Group's underlying earnings before interests, taxes, depreciation, and amortisation (EBITDA) stood at AU$76.6 million, down 11.8% from the prior corresponding period.
API maintained a strong balance sheet and the net debt stood at AU$134.6 million as of February 2021.
On 29 September, API shares were trading 0.333% lower at AU$1.500 at 12:13 PM AEST.
City Chic Collective Limited (ASX:CCX)
The AU$1.58 billion City Chic Collective is a global provider of plus size clothes for women.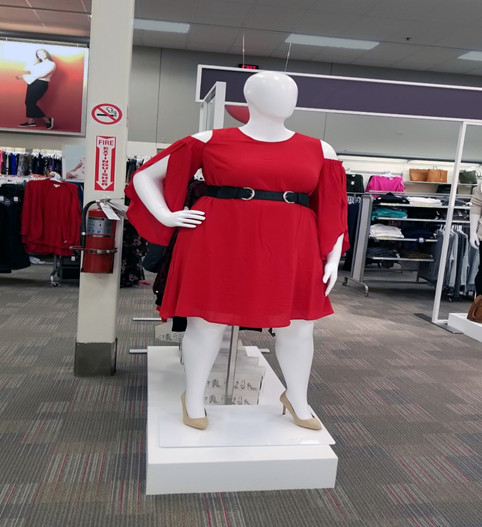 Representative Image Source: © Jirsak | Megapixl.com
Despite the market uncertainty, the company had a very productive year. According to its FY21 results: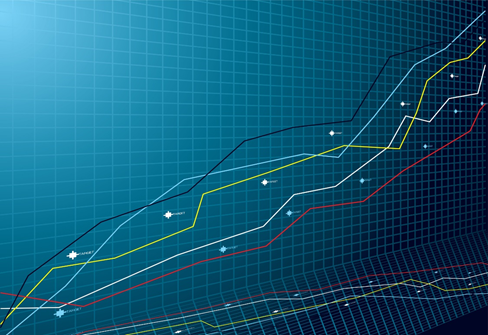 Representative Image Source: © Jirsak | Megapixl.com
Sales revenue grew by 32.9% to AU$258.5 million, supported by continued operations.
The Group's underlying EBITDA stood at to AU$42.4 million, up 60% year-on-year.
The net cash stood at AU$71.5 million and the normalised operating cash flow stood at AU$24.2 million.
On 24 September, CCX shares were trading 0.759% lower at AU$6.540 at 12:15 PM AEST.
Premier Investments Limited (ASX:PMV)
Premier Investments is an ASX listed investment company focused on retailing, distributing, and importing.
The investment company reported record profit for FY21. According to its FY21 results –
Statutory net profit after tax stood at AU$271.8 million, up 97.3% from FY2020.
Company's gross profit also increased by 25.1% from FY2020, to AU$927.9 million.
Company's earnings before interests and taxes (EBIT) stood at AU$351.9 million.
On 29 September, Premier shares were trading 1.217% lower at AU$29.240 at 12:15 PM AEST.
EBOS Group Limited (ASX:EBO)
EBO Group operates as a diversified marketer, wholesaler, and distributor of healthcare and related products in Australia.
According to its FY21 annual report-
The Group reported underlying net profit after tax (NPAT) at NZ$188.2 million.
EBO's revenue stood at NZ$9.2 billion, up 5% from FY21.
Group's underlying earnings per share (EPS) increased by 14% to 114.9 Australian cents.
On 29 September, EBO shares were trading 0.030% lower at AU$33.830 at 12:14 PM AEST.