Summary

Emerge Gaming and Dragontail have witnessed double-digit growth in the last month following their developments during the period.
Emerge Gaming signed a contract with GINX Esports TV to distribute its new "Social Gaming & Coconuts" show.
Emerge Gaming updated on the increased subscriber base on MIGGSTER social gaming platform.
Dragontail Systems signed SID with Yum! Connect Australia Pty (YUM), under which YUM would acquire 100% issued capital in Dragontail.
While the ASX200 has generated returns in the low-single-digit in the last month, two penny stocks - Emerge Gaming (ASX:EM1) and Dragontail (ASX:DTS) – have reported notable double-digit growth in their respective share price during the period. Key announcements in the last 30 days have brought the two stocks under the spotlight.
While Emerge Gaming delivered a 1-month return of 21.88%, Dragontail shares also jumped by 15.58% (as of 4 June 2021).
Some other penny stocks delivering attractive returns in the last month include Uscom Limited (ASX:UCM), iCar Asia Limited (ASX:ICQ) and Connexion Telematics Ltd (ASX:CXZ).
This article will walk you through the significant announcements made by Emerge Gaming and Dragontail, helping the shares rise on the ASX.
Emerge Gaming Limited (ASX:EM1)
On 27 May 2021, Emerge Gaming Limited, the eSports and gaming technology operator, announced that it had reached the 1 million subscriber community target. The Company also signed a contract with GINX Esports TV to distribute its new "Social Gaming & Coconuts" show.
The terms of the agreement with GINX Esports TV are for six months. The Company would provide Social Gaming & Coconuts show to GINX Esports TV licence-free. The show's content would be on a non-exclusive basis. Also, EM1 would make available a weekly show of 24 mins. Also, the Company could commercialise the content of the show and generate revenue for its own benefits.
On 21 May, EM1 announced that the MIGGSTER social gaming platform exceeded 500,000 registered subscribers. The growth in the subscriber base represents the Company's plan to focus on a sizeable, engaged global community. In addition, it would support revenue growth and improved profitability.
Do Watch: The Penny Picks || Buzzing Penny Stocks of the Day
Dragontail Systems Limited (ASX:DTS)
Dragontail Systems Limited, the provider of technology solutions for the food industry, signed a Scheme Implementation Deed (SID) with Yum! Connect Australia Pty Ltd. Under the SID, Yum! Connect Australia would acquire 100% of the issued capital of DTS for AU$95.5 million.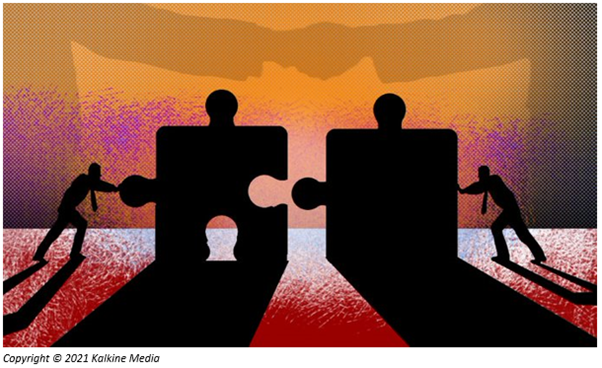 The shareholders would receive AU$0.235 per DTS Share. The deal is subject to the meeting of all relevant terms or waived and the Scheme being implemented.
The Board of Directors also recommended its shareholders to vote in favour of the Scheme in the absence of a superior proposal and conditional on an Independent Expert stating a belief that the Scheme is in the best interests of DTS shareholders.
As per Ido Levanon, Managing Director of Dragontail:

GOOD READ: