Summary

Before start trading penny stocks in Australia, one needs to select a low-cost stock broker with robust infrastructure.
Before buying these inconsistent penny stocks, one needs to make a plan as to how to go about trading them.
Technical analysis might come handy while selecting potential winners as fundamentals are generally not good for these stocks.
When it comes to trading in the Australian stock market, be it penny stocks or any other security, there are a set of common procedures that first need to be followed to set up one's trading account. Penny stocks by their very nature can be termed as the riskiest lot of the shares that are traded on an Exchange.
Image Source: Copyright © 2020 Kalkine Media
In Australia, there is a vast range of companies that are trading at less-than-a-dollar value and therefore attract a lot of retail traders/investors due to less capital requirement. If you are also inclined towards penny stock trading compared to more stable and relatively higher priced stocks but don't know how to start, then here's a step-by-step procedure to help you start it .
Read More: The Penny Picks || Are ASX Penny Stocks Worth Evaluating Amid Broad Market Sell-Off?
Find a good stock broker
There are many stock brokers in the Australian stock market who are affiliated to the Australian Securities Exchange. However, a large amount of options also make it difficult to select the best one. Well, in today's competitive environment, almost every broker is providing the best services to outsmart the cut-throat competition, but still, there are a few criteria that one can look at before selecting their stock broker.
The brokerage or commission should be at a lower end as higher brokerages can quickly eat into one's profits. Also, trading infrastructure such as the trading platform provided by a broker, his uninterrupted connectivity to the exchange, customer support, etc., should not be ignored.
While having a position, if there is a technical glitch or connectivity loss, it could be a problem. Some large-scale traders have multiple trading accounts to mitigate this risk.
Plan before you buy
After selecting your broker and opening an account with them, you are all set to make your first purchase. However, trading penny stock is not everyone's cup of tea and is a different ball game altogether. Before buying penny stocks, one needs to make a plan as to how to go about trading the selected stocks.
The plan could include how much quantity to buy, what should be the maximum risk you are willing to take, and more importantly, where to exit in both the cases of profit and loss? Cutting your losses short is really important to stay afloat during a losing streak.
Select stocks based on Technical analysis
The penny stock selection is important as there are tons of penny stocks listed on the ASX, and only a handful of them are capable to deliver the outsized return for which they are generally traded. Here, technical analysis could come handy as most of the penny stocks are essentially junk stocks having bad fundamentals. Therefore, gauging a long-term view becomes quite difficult.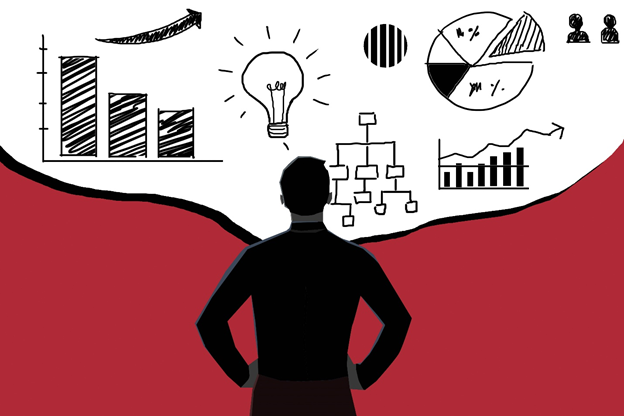 Image Source: Copyright © 2021 Kalkine Media
Technical analysis helps to take advantage of short-term price swings in order to make a decent profit out of them. It also helps to identify crucial levels of support and resistance, trend reversal, etc, which could be further used to identify entry and exit levels. However, if one finds a penny stock showing a strong uptrend on the charts and also has decent fundamentals, then it is generally a good recipe for a potential multi-bagger.
Placing orders
After selecting the penny stock of interest and identifying the buy level, all a trader needs to do now is to actually place the order to buy respective shares in the desired quantity. While placing an order, there are some fields that a trader needs to fill such as the price at which to buy (sell, in the case of liquidating an existing holding), buying quantity/sell quantity, etc.
Also, there are various orders that serve different purposes, For eg. a market order enables the buyer or seller to transact at the current market price. This order ensures a complete fill, i.e. execution of full quantity is confirmed as the order would be triggered at the next best price till it is completely fulfilled.
Another order is a limit order which is used to buy/sell at a desired price. The desired price is always lower than the current price for buyer and higher than the current price for seller.
Read More: Can you get rich of penny stocks?