Highlights

The ASX 200 had a gloomy trading session today, closing 0.92% down at 7,391.6, losing 68.6 points.
A few penny stocks that delivered double-digit returns were EFE, DCG, A8G etc.
Despite these lucrative returns, investors should maintain their caution before investing in penny stocks.
The Australian benchmark index, the ASX 200 had a gloomy trading session. The index closed 0.92% down at 7,391.6, losing 68.6 points. The ASX All Ordinaries index also witnessed selling pressure, shedding 0.89% or 69.1 points and closed the session at 7690.7.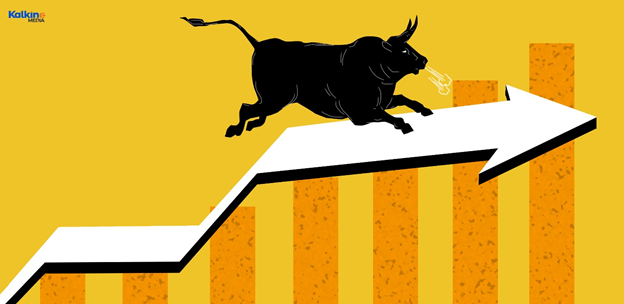 Image Source: Copyright © 2021 Kalkine Media
However, there were ASX penny stocks that went against the grain and closed the session with a decent return. Let us have a look at a few of these ASX-listed stocks in the penny space that have closed in the green territory today.
Eastern Iron Limited (ASX:EFE)
Let us begin with the first penny stock– Eastern Iron garnering market attention today. Eastern Iron is engaged in exploring gold-copper volcanogenic sulphide deposits and examining the possibility of a high-quality magnetite resource. The shares of Eastern Iron jumped as much as 38.71% to AU$0.043 by the closing, hitting their highest level since 7 September 2021.
Eastern Iron has recently announced that a unit of Chinese lithium-salt producer Yahua has agreed to a make a strategic investment of approximately AU$1.05 million in the Company. The firm has received commitments from sophisticated and professional investors for further investment of approximately AU$2.52 million for a total capital raising of about AU$3.57 million. The placements will provide Eastern Iron with further funding to expedite the progress of existing projects. Meanwhile, the placement provides financial commitment to the company's strategic partnership with Yahua to acquire and develop further lithium projects.
Papyrus Australia Limited (ASX:PPY)
Next stock grabbing attention in the penny space is Papyrus Australia - the developer of a prominent green technology that provides banana fibre alternatives to replace plastic packaging. The shares of the Company climbed as much as 29.17% by the closing to AU$0.031 recording their biggest percentage point gain since November 2020.
Papyrus has successfully completed a successful trial to produce viable eco-friendly food packaging utilising its refined banana fibre. Moreover, the trial validates the value of the Papyrus patented process of developing factory-made banana fibre.
Australasian Gold Limited (ASX:A8G)
The next penny stock worth paying attention is Australasian Gold – an Australian based gold explorer. The shares of the Company rose 48.08% to AU$0.38 by the closing, touching a record high of AU$0.49 during the intraday trading.
Australasian has recently released results from its maiden diamond drill program at the wholly owned May Queen Gold Project. The drilling program, in combination with rock chip sampling, has delivered highly encouraging initial results. Moreover, the company has also completed preparation for its maiden exploration program at the exciting Mt Peake Lithium pegmatite project in the Northern Arunta province.
West Wits Mining Limited (ASX:WWI)
Next on the list is West Wits Mining - a gold explorer and developer targeting gold in two leading regions, namely Pilbara (Australia), and Witwatersrand (South Africa). The shares of the gold explorer closed 25% higher at AU$0.055today, recording their best intraday percentage point jump since 1 September 2021.
West Wits has announced that the DMRE i.e. Department of Mineral Resources & Energy has formally accepted its application to commence with the process of obtaining a new prospecting right to the south of the recently granted mining right at the Witwatersrand Basin Project. On meeting all the compliance obligations, West Wits would restore a considerable proportion of Mineral Resources to the project's current global MRE.
Decmil Group Limited (ASX:DCG)
The last penny stock worth paying attention is Decmil Group - that offers expanded services to the Australian infrastructure and resources industries. The shares of the company climbed as much as 5.6 per cent to AU$0.375 cents during the intraday trading, witnessing their sharpest gain since 18 March 2021. However, the stock closed flat by the closing.
Decmil has gained an AU$88.7 million contract from Major Road Projects Victoria for the Barwon Heads Road Upgrade Work Package 1, between Barwarre Road and Settlement and. The Work Package 1 contract will commence immediately and is expected to be finalised in next two years. Locking this major contract is further proof of the company's strategy to aim for the expanding government spend on infrastructure projects.
Bottom Line
Despite a red trading session in the Australian market with a sharp selling being witnessed across the board, a few penny stocks have provided investors some relief.
These returns might seem lucrative, but investors have to maintain their caution before investing in penny stocks.
Read more: Five ASX penny stocks for dividend fans