Highlights

Penny stocks are known for their high volatility. A few of them have been in the limelight this month for their massive gains.
WOO, ANL, YPB are some penny stocks that doubled this month.
Investors should not get carried away by looking at lucrative returns and must do their own due diligence before investing.
The second half of September and early October have been volatile times for equity markets. While benchmark index, the ASX 200, moved more than 1% a day quite frequently, keeping investors on their toes, some penny stocks have provided comfort with their steady returns.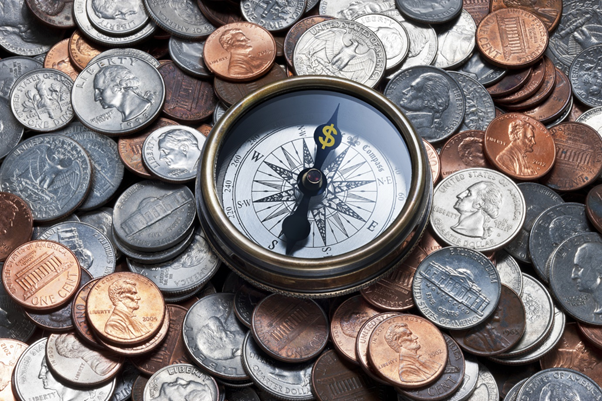 Image Source: © Cammeraydave | Megapixl.com
Penny stocks are known for their high volatility. A few of them have been in the limelight this month for their massive gains. Let us have a look at five ASX penny stocks that have gone through the roof in October 2021. All returns are calculated as of 8 October 2021, 12:00 PM AEDT.
Read More: Five tech penny stocks on ASX with decent returns
Amani Gold Limited (ASX:ANL)
Amani Gold is an ASX-listed mining company, focused on the exploration of gold and uranium and has a market capitalisation of AU$50.1 million. The ANL share price rallied 100% to AU$0.002 this month with a high volume of over 3.5 million shares.
5 ASX penny stocks that started October with a bang
The peak for the month was AU$0.004. The rally began soon after the company released its FY21 annual report to shareholders, notifying them that the Giro Gold Project's global resource for Kebigada and Douze Match deposits have exceeded 4.4Moz contained gold.
WooBoard Technologies Limited (ASX:WOO)
WooBoard Technologies is a software company which provides SaaS solutions to enterprises. The company is only AU$7.6 million in size and its shares have rallied 100% this month to AU$0.002
In FY21, the company clocked a revenue of 138,849 million, a massive increase of 112% over the last year, while the net loss reduced 37.8 % to 2.94 million. The net tangible assets per ordinary security increased multifold from 0.01 cents to 0.08 cents.
Sunstone Metals Limited (ASX:STM)
Sunstone Metals is another Australian miner on the list whose share rallied sharply in October. STM shares have surged 81.82% to AU$0.04 this month, while the market capitalisation also rose to AU$88.3 million.
On 7 October 2021, the company announced that first assays have been received from drilling at its El Palmar gold-copper porphyry project in Ecuador, confirming a very compelling upside which sent the company's shareholders on a buying spree.
Environmental Clean Technologies Limited (ASX:ECT)
Environmental Clean Technologies is a AU$18.6 million Australian company, specialising in providing energy and resource technologies. The ECT share price is up 66.67% to AU0.015, after closing September 2021 with a 10% loss.
The company reported a net loss of AU$1.86 million in FY21, compared to a loss of AU$2.06 million last year. However, finance costs decreased by a sizable amount (AU$511,487) as a result of the reduction in borrowings during the year.
YPB Group Limited (ASX:YPB)
The last stock on our list, YPB Group, protects brands with its unique solutions for authentications, counterfeiting, etc. The group is almost AU$20 million in size and its share price doubled in October to AU$0.004.
On 7 October, the company secured its first Asia-based commercial trial for MotifMicro1, which is a security printer with over 20 years of experience in SE Asia. Soon after the announcement, the stock surged 100% with a massive volume of over 161.2 million shares for the day. The monthly volume is now over 377 million shares.
Read More: Five strong ASX financial penny stocks for the year
Bottom Line
Despite being a volatile month, a few penny stocks have provided investors some comfort with their massive rallies this month. However, investors should not get carried away looking at the lucrative returns.
Investing in penny stocks is risky and investors should do their due diligence before making an investment decision.
Read More: Five ASX penny stocks in energy sector that stood out this year