Summary

Due to high volatility, astute investors and large institutional funds generally tend to steer clear of penny stocks.
Nonetheless, penny stocks tend to excite retail investors with their erratic price moves and potential for massive returns.
ARN, RZI are a few of the penny stocks that have performed well this year.
Penny stocks attract high risk takers, who have an appetite to withstand volatility in order to get a potentially higher return. These stocks generally trade at a value of less than a dollar.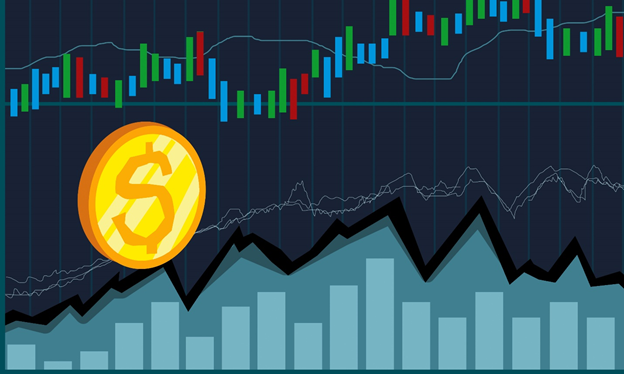 Image Source: Copyright © 2021 Kalkine Media
This is one of the primary reasons that astute investors and large institutional funds generally tend to steer clear of this space. This creates a thin volume scenario in most of these stocks, leading to a high impact cost while executing buy or sell orders.
Nonetheless, these stocks tend to excite retail investors with their erratic price moves. Mentioned below are five ASX-listed penny stocks that have been talked on the street, recently. However, as these stocks carry a higher risk than their larger well-established peers, investors need to be extra cautious before diving into this space.

Data Source: ASX, As on 16 July 2021
Read More: 10 hottest ASX Retail stocks costing less than a dollar
The Penny Picks || Do You Know These Hot ASX Penny Stars?
Aldoro Resources Limited (ASX:ARN)
Aldoro Resources is Australia-based mining and exploration company, having well-established operations across Australia, with ongoing exploration activities in the Leinster, Kalgarin, Cathedrals and Ryans Field projects. The company explores gold, nickel and copper deposits.
In July, the company announced that it had entered into a binding tenement sale agreement with Meridian 120 Mining Pty Ltd. The agreement will allow Aldoro to acquire 100% stake in Meridian's E57/1017 and P59/2137 tenements, located in the Mt Magnet area of Western Australia. Dr Peter Hayden, a respected regional geologist had also been taken onboard to assist with unlocking the lithium potential of the combined Aldoro Windimurra Lithium portfolio.
Raiz Invest Limited (ASX:RZI)
Raiz investment is a fintech firm with its own micro-investing platform, offering customers an easy way to put their money in investments. The company enables users to make different types of investments using its own website and the application.
Image Source: Copyright © 2021 Kalkine Media
On the financial side, Raiz finished the 2020-21 financial year on a high note. The company remains well-positioned to meet its target of AU$1 billion in Funds under Management (FUM) by the end of CY2021. After the introduction of new products, such as Custom Portfolios and opening up the platform to self-managed super funds (SMSFs), the company has been able to bolster its FUM growth, which is accelerating faster than its active customers.
Bryah Resources Limited (ASX:BYH)
Bryah Resources is an Australia based copper-gold-manganese focused mining and exploration company, having a market capitalisation of around AU$12.4 million The company has two projects namely: the Gabanintha Project and the Bryah Basin Project. At Gabanintha, the company holds the rights to explore and mine all minerals except a few such as Cobalt, Titanium, Lithium, Tantalum, Manganese & Iron Ore etc.
In April 2021, the company successfully completed eight RC drill holes, totalling 1,925 metres drilled to depths of up to 350 metres at the Windalah Copper-Gold Project. The drilling was initiated to test the significant Volcanogenic Massive Sulphide (VMS) pathfinder element anomaly, which was identified in earlier aircore drilling and soil sampling.
Mount Ridely Mines Limited (ASX:MRD)
Another miner on the list, Mount Ridley explores demand-driven metals in Western Australia. The company's namesake Mount Ridley Project, located within Fraser Range sub-basin, was initially acquired for its copper sulphides and nickel potential and is now recognised as being prospective for ionic clay REE deposits.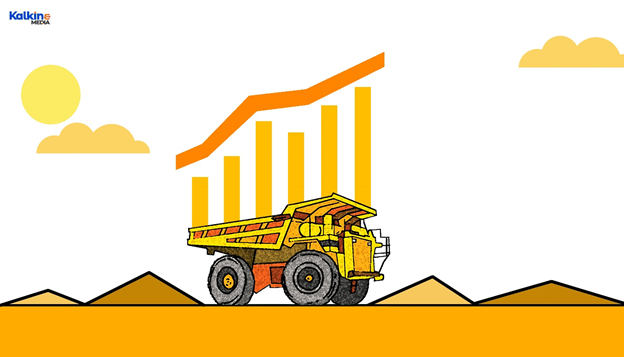 Image Source: Copyright © 2021 Kalkine Media
Amid a review, the company's flagship Mount Ridley Project has been selected to be appraised for rare earth elements (REE) mineralisation. It has also received commitments from professional investors via a placement to raise AU$981,138, which will primarily be used to fund REE exploration activities.
3D Resources Limited (ASX:DDD)
3D Resources Limited is an Australian minerals exploration company targeting high value commodities, having a niche focus on gold and owns the Adelong Goldfield project in New South Wales. Amid the resource upgrade in August 2020 of 180,600 oz of gold, the project now carries a JORC (2012) Resource.
In July, its former subsidiary Cosmo Gold Limited had withdrawn its IPO following delays associated with the obtaining required ministerial approvals of mining permits, caused by the recent Western Australian (WA) election. But the management will again try to pursue a listing this year.
Read More: 10 hottest ASX stocks costing less than a dollar per share