Summary

OPEC+ has decided to release more oil from August to satisfy increasing demand as global economies revive from COVID-19 impacts.
Also, the organisation agreed to new production quotas for other members.
Earlier, a final decision on boosting oil supply was blocked by objections from the UAE.
Recently, oil prices hit their highest levels in over two years.

Source: © Gumpapa | Megapixl.com
Crude oil prices tumbled more than 1% on Monday after the Organization of the Petroleum Exporting Countries (OPEC) and its allies, together known as OPEC+, agreed to boost production from next month. The significant decision was taken in a meeting held on Sunday.
OPEC+ ministers have reached an agreement to add as much as 400,000b/d of oil into the market, starting from August 2021 until all of the halted production has been revived. Additionally, the group agreed to new production shares for the UAE, Iraq, and Kuwait from May 2022.
The development is expected to ease the looming oil supply squeeze and reduce the risk of a spike in oil prices due to inflation. Meanwhile, rising cases and fast spread of the Delta variant of coronavirus have dampened the demand for crude oil in many leading economies.
Also Read: OPEC+ readies to boost production to meet global demand; ASX O&G shares in focus
On that note, let's skim through seven oil & gas stocks and their recent performance (as of 19 July 2021 midday) on the ASX.
1. Woodside Petroleum Limited
Woodside Petroleum (ASX:WPL) is the leading natural gas production company in Australia. With more than 65 years of experience, WPL caters to the demand for crude oil, natural gas, and other petroleum products. Since 1989, the company has delivered 6K LNG cargoes.
In the June 2021 quarter, the company registered an increase of nearly 15% quarter-on-quarter in sales revenue to AU$1,285 million, underpinned by higher realised prices.
2. Santos Limited
Santos Limited (ASX:STO) is an Australia-based energy sector company engaged in the exploration and production activities in the Cooper Basin. STO deals with the marketing of crude oil, condensates, liquid petroleum, naptha, etc.
The company is the largest natural gas supplier in Australia and aims to become a leading Asia-Pacific LNG supplier.
Also Read: Amidst better crude oil prices, Woodside (ASX:WPL) & Santos (ASX:STO) revenue rises for the quarter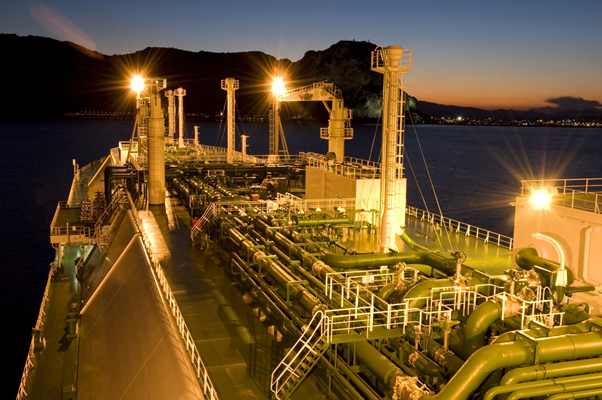 Source: © Dpsfotogmailcom | Megapixl.com
Good Read: How is crude oil extracted?
3. Oil Search Limited
Oil Search Limited (ASX:OSH) is a responsible Australia-based oil & gas player that has been the largest oil player in Papua New Guinea since 1929. The group holds significant interests in the PNG LNG Project.
The company has announced key changes to its executive team. OSH has named CFO Peter Fredricson as the Acting Chief Executive Officer of the company after the resignation of Managing Director Dr Keiran Wulff due to health issues.
4. Ampol Limited
Source: © Microvone | Megapixl.com
Ampol Limited (ASX:ALD) is one of the leading petrol and transport fuel companies in Australia. The company has increased its footprints in New Zealand and Singapore. The energy player operates nearly 57 depots, 17 terminals, 700 company operated retail stores, and five major pipelines in Australia, as per the wrbsite.
In May this year, Ampol launched future energy and decarbonisation strategy, covering new commitments and initiatives to attain net-zero carbon emissions by 2040.
Don't Miss: Why are crude oil prices on fire in 2021?
5. Viva Energy Group Limited
Viva Energy Group Limited (ASX:VEA) is one of the leading Australia-based energy sector companies. The energy player holds and operates the iconic Geelong Refinery in Victoria. VEA also deals in the manufacturing of lubricants, chemicals, and bitumen while catering to the fuel requirements of the country.
The company contributes to nearly 25% of Australia's fuel requirements and more than 50% of Victoria's fuel requirements.
As per the company's announcement on 15 July, it has received funding for the construction of 90 million liters of a diesel storage facility at the Geelong Refinery.
6. Beach Energy Limited
Founded in 1960s, Beach Energy Limited (ASX:BPT) is one of the largest oil producers in Australia. The company is engaged in onshore and offshore oil & gas projects in Australia and New Zealand.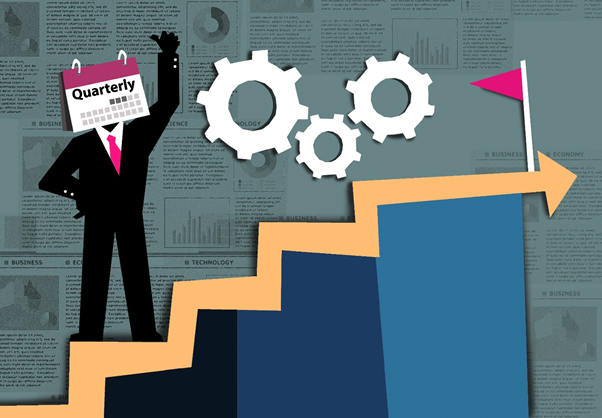 Source: Copyright © 2021 Kalkine Media
The energy player produced 5.9Mmboe and recorded a rise of 14% in the revenue on improved oil prices in the March 2021 quarter.
7. Karoon Energy Limited
Karoon Energy Limited (ASX:KAR) is an ASX-listed energy sector company that is engaged in the exploration and acquisition of oil & gas assets.
The company has several business units in Brazil, Australia, and Peru. KAR is focused on creating value for shareholders and the broader community.
In one of the recent updates released last month, the oil & gas player stated that it has secured approval from the Agência Nacional do Petróleo, Gás Natural e Biocombustíveis for the integrated development plan for the Neon and Goiá fields.