Summary

Mid-cap stocks have market capitalisation lying in between that of small-cap players and large multinational companies.
Investors avoiding extensive risks while looking for significant market returns tend to favour mid-cap stocks.
Mid-cap companies enjoy decent market confidence and are better placed to raise capital to fuel growth.
The dilemma between risk and return never ceases to end, regardless of whether one is a seasoned investor or a neophyte. In several scenarios, when small-cap stocks may appear too risky and growth in large-cap stocks may not be rewarding enough, investors can avail the best of both worlds through investing in mid-cap stocks.
Shares of mid-cap companies that have market capitalisation falling between the large-cap and small-cap categories have the potential to ward off several risks and grow more extensive on the back of their steady past performances. In addition, such companies enjoying greater market confidence than small-cap stocks are better placed to raise capital to fuel growth till they reach a mature stage.
RELATED ARTICLE: Top five mid-cap stocks in 2021
Source: Copyright © 2021 Kalkine Media
ALSO READ: Five ASX mid-cap stocks which have clocked over 10% YTD returns
As a result, mid-caps have been on the investors' radar, eyeing to stabilise their financial wellness while not bearing the brunt of the unexpected market downturn induced by the crisis.
Let us look at such five mid-cap stocks on the ASX that have witnessed share price growth above 10% on a year-to-date basis, as on 9 August 2021.
IDP Education Limited (ASX:IEL)
IDP has global footprints in educational services, assisting international students through its extensive network to study in English-speaking countries. The company has its offices present in 32 countries.
RELATED ARTICLE: EdTech on the rise; A look at ASX Listed 3PL Learning and IDP Education
IDP Education recently executed a deal for the acquisition of 100% of the British Council's Indian IELTS operations for £130 million on a debt-free, cash-free basis. Currently, both IDP and the British Council operate parallel pan-Indian distribution networks to administer IELTS tests in India.
With the recent acquisition, IDP would establish a single network to administer IELTS in India. The move is significant as India represents the largest IELTS market globally by volume, with a 21% annual volume growth between 2010 and 2019.
Orocobre Limited is one of the globally significant lithium producers and an established boron producer, which holds Olaroz Lithium Facility in Northern Argentina. The company, in collaboration JEMSE and Toyota Tsusho Corporation, developed the world's first commercial, brine-based lithium operation.
The company is expanding at Olaroz, with construction underway to produce an additional 25ktpa of lithium carbonate. While the construction is expected to be complete in the first half of 2022, production would kick off in the latter half of the year.
RELATED ARTICLE: Buying in Energy Stocks Supported Broader Australian Market
Orocobre has also commenced constructing the Japan-based 10ktpa Naraha Plant, which would convert Olaroz Stage 2 lithium carbonate into battery-grade lithium hydroxide. During the June quarter, the company also announced a proposed merger of Orocobre and Galaxy Resources Limited (ASX:GXY) to create the fifth-largest global lithium chemicals company.
Abacus Property Group (ASX:ABP)
Abacus Property Group is a diversified Australian REIT and has its investment portfolio focussed on real estate, primarily in the commercial property and self-storage sectors.
The company recently announced that 40 of its investment properties (34% of the Group's portfolio by number) had been externally valued, with preliminary draft valuations resulting in a 4.5% increase or an uptick of A$140 million, as at 30 June 2021. In addition, Abacus Property Group recently acquired a portfolio of five self-storage assets covering more than 25,000 square metres of lettable area.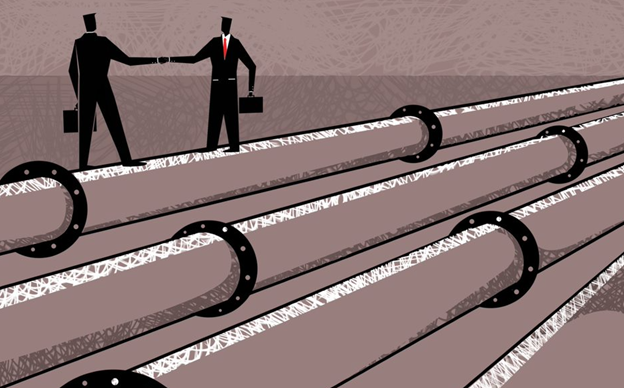 Source: Copyright © 2021 Kalkine Media
RELATED ARTICLE: From Westpac to Abacus: Five stocks that created a buzz today
Codan is a developer of technology solutions catered to solving communication safety, security, and productivity issues of customers in some of the world's harshest environments.
Headquartered in South Australia, the company has global footprints, with its products being sold in over 150 countries. The company recently completed 100% divestment of its wholly owned subsidiary Minetec Pty Ltd. The subsidiary has been sold to Caterpillar Holdings Australia Pty. Ltd for ~US$14 million.
Codan also completed the acquisition of all shares in US-based Domo Tactical Communications (DTC) from DTC Management Topco, LP for an upfront cash payment of US$88 million.
RELATED ARTICLE: A glance at recent tech M&A deals in Australia
Iress provides software to the financial services industry. The company's software and services are focused on areas including financial advice, trading & market data, investment management, superannuation, data intelligence, and life & pension.
In late-July 2021, the company launched an on-market buy-back of its ordinary fully paid shares up to AU$100 million, with the program to be funded from its existing cash and debt facilities. Meanwhile, the company also announced its plans to expedite the shareholders' returns on the back of a new medium-term target, which aims to more than double NPAT by 2025.