Summary

GTI Resources has secured approval for second phase of uranium exploration at its Utah project in the US.
Carawine Resources' joint venture partner has uncovered widespread outcropping manganese at Flanagan Bore in Pilbara.
The Australian benchmark index S&P/ASX 200 gained 0.444% to settle the day's trade at 7302.5, while S&P/ASX 200 Resource index dropped 0.293% to 5546.5 on 10 June 2021. The resources index has gained more than 20% in the last one year, reflecting surging prices across commodities.
Source: Copyright © 2021 Kalkine Media
On that note, let us discuss the recently released updates from two ASX-listed resource companies - GTI Resources Limited and Carawine Resources.
Interesting Read: ASX edges lower in seesaw trade; Brickworks up 9%
GTI Resources' uranium exploration program permitted
GTI Resources Limited (ASX: GTR) is an Australia-based uranium and vanadium exploration company with the flagship Henry Mountains Project in Utah.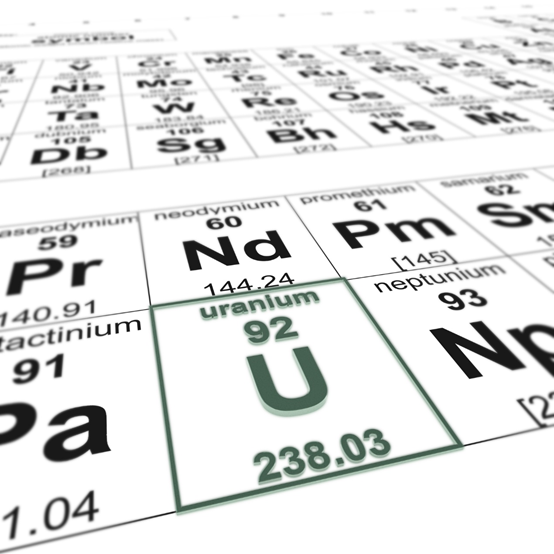 Source: © Imagewell | Megapixl.com
The company recently secured approval for the second phase exploration on section 36 of the Henry Mountain project from the state of Utah.
GTI has already completed the first phase of the exploration program at section 36 covering geological mapping, detailed mapping of all underground adits, along with geophysical logging of 56 shallow drill holes.
The second phase will include surface drilling of around 40 holes. Additionally, it will include the second stage geophysical logging of 39 existing drill holes of relatively smaller diameter.
The company plans to commence the second stage geophysical logging in late June or early July this year.
The stock of GTR traded at AU$0.023 on 10 June 2021.
Must Read: Which are the top 10 ASX-listed dividend stocks by dividend yield?
Carawine Resources welcomes manganese mineralisation at Flanagan Bore
Carawine Resources Limited (ASX:CWX) is committed to delivering shareholders' value by advancing its project portfolio. The mineral exploration company has flagship projects in Western Australia and Victoria.
In a market update, CWX's joint venture partner, Black Canyon (ASX: BCA) stated that field assessments confirm widespread manganese mineralisation at the Flanagan Bore prospect in Pilbara, Western Australia.
The prospect is part of the Carawine Project. Black Canyon and CWX have entered into a farm-in and joint venture agreement, under which the former can earn up to a 75% interest in the Carawine Project tenements.
The company hit the manganese mineralisation over an area of 1000m x 900m at the FB1 prospect. Additionally, the field assessment highlighted significant scope to increase the known mineralisation in several areas.
Moreover, two new highly prospective manganese target areas have been identified.
Backed by the robust results from the filed trip, the company plans to kickstart drilling at the Flanagan Bore in the September quarter.
Good Read: Why these five penny stocks are making waves today
The stock of CWX traded at AU$0.240 on 10 June 2021, up more than 6% from its last close.