Summary

Australia is the largest supplier of metallurgical coal and ranks second in exports of thermal coal.
Metallurgical coal finds its utility in manufacturing steel, while thermal coal is widely used in the power industry.
The worldwide consumption pace of coal is declining, with several major economies switching to more sustainable energy sources.
The Paris Agreement on climate change will impact the energy basket of the world, and coal consumption may see a downward trend.
As the global industrial production and economic activities return to normal, the demand for coal, especially metallurgical coal, is moving up. As a result, the price of metallurgical coal has recovered moderately and is forecasted to trade at an average price of US$143/tonnes this year.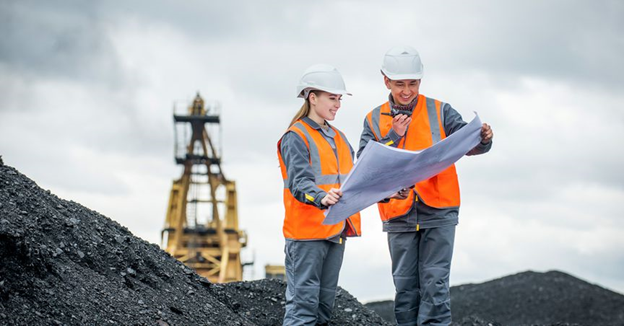 Image source: Mark Agnor, Shutterstock
Good information: Is renewable electricity more economical than coal-based power?
The high demand for steel from China is pushing the demand for metallurgical coal. For one tonne of steel produced in the blast furnace, 780 kg of metallurgical coal is required.
Thermal coal, used in power plants, is also showing signs of recovery from the lows of last year. As the Asian economies are getting free from the clutches of COVID-19, the power and energy consumption is returning to original levels. The Newcastle benchmark price is projected to average US$90/tonne in 2021.
However, despite the signs of recovery, a paradigm shift in energy production can be seen globally. The world is in a transition mode, inclined towards cleaner energy sources to tackle the challenges of climate change. In the longer run, coal-based power plants may become obsolete, and thus, the overall demand for coal may witness a significant dip.
Interesting read: Why Canada will no longer allow any new thermal-coal mining projects
Let us walk through a few of the ASX-listed companies engaged in coal mining and their respective performance.
Data source: ASX website, 14 July 2021 (12:35 AEST)
Good read: Why Canada will no longer allow any new thermal-coal mining projects
BHP Group has two coal assets in Australia – Queensland Coal and New South Wales Energy Coal. The Group also operates one coal project in Colombia. BHP owns one-third of interest in the Cerrejon Coal Project located in the La Guajira province of Colombia.
During the March quarter, BHP produced 28.8Mt of metallurgical coal and 13Mt of thermal coal. The metallurgical coal is stripped from the Queensland Coal mines, and production guidance for the FY21 has been reduced to 39 to 41Mt from the earlier range of 40-44Mt.
Also read: What are the highest prices of BHP, RIO & FMG?
Thermal coal is produced from NSW Energy Coal and Cerrejon Coal projects. The operations at NSW mines have been impacted by wet weather, while the Cerrejon Coal project witnessed a long strike of 91-days. As a result, the Group has lowered the guidance 18-20Mt from an earlier range of 21-23Mt.
New Hope Corporation Limited (ASX:NHC)
New Hope Corporation operates two coal projects in Australia – New South Wales Operations (80% owned) and Queensland Coal Operation. During the quarter ended on 30 April 2021, the Company reported total saleable coal production of 2.286Mt while the total sales were 2.497Mt.
New Hope also announced a dividend of 4 cents per share during the quarter with an annual yield of 5.36%.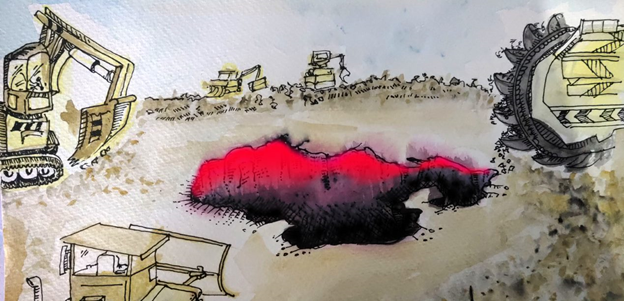 Copyright © 2021 Kalkine Media
Good read: Why New Hope Corp lurched to loss in 1H FY21
Yancoal Australia Limited (ASX:YAL)
Yancoal is one of the largest pure-play coal producers in Australia. The Company owns and operates coal mines in New South Wales and the Queensland region. During the last quarter, Yancoal produced 10.8Mt of coal, out of which 8.7Mt was saleable. The Company sold a total of 8.6Mt of coal during the quarter, down by 8% from the previous quarter.
Read here: Which sectors are more sensitive to ESG?
The lower production and sales were attributed to adverse weather conditions and heavy rainfall brought by La Nina.
Whitehaven Coal Limited (ASX:WHC)
Whitehaven Coal operates four mines in the Gunnedah Basin of NSW. In addition, the Company has development projects – Vickery near Gunnedh and Winchester South in Queensland. The Company managed to produce a total of 4.3Mt of saleable coal. Total sales volume for the quarter remained around 4 Mt.
Whitehaven recently updated its FY21 production guidance and lowered it to 20.4Mt from the previous range of 20.6-21.4 Mt.
Read here: What's weighing on the Whitehaven Coal (ASX: WHC) share price today?
The shares of WHC have given a return of 32.6% in the last year.
Coronado Global Resources Inc (ASX:CRN)
Coronado Global Resources is one of the world's largest producers of metallurgical coal. The Company operates coal mining operations in Australia and the United States. In Australia, the Company owns 100% interest in the Curragh Mining Complex in Bowen Basin of Queensland.
Copyright © 2021 Kalkine Media
In the United States, Coronado owns and operates three mining complexes in the Central Appalachian Basin.
Read here: What is Lithium Triangle, and who is buying from there?
During the March 2021 quarter, Coronado produced 4.6Mt of coal. The sale volume for the quarter was 4.4Mt.
Coronado yielded ~14% return to its shareholders in the last year.
Stanmore Resources Limited (ASX:SMR)
Stanmore Resources has assets in Bowen and Surat Basins. The Company is predominately in the production of metallurgical coal. The Company operates Isaac Plains Complex, which comprises open cut as well as underground mining.
In a 50-50 JV with M Resources, Stanmore has acquired Mavis Down and Millennium mine and associated assets from Peabody Energy Australia.