Summary

The mining industry has been continuously facing challenges because of its high carbon emissions.
Leading miners across the globe have made commitments to achieve net carbon neutrality in the next few decades.
Miners are introducing new zero-emission mining equipment into their sites for reducing the carbon footprints associated with mining operations.
The mining industry has been continuously facing challenges to reduce its carbon emissions. The overall industry contributes around 2-3% of global carbon dioxide emissions. To become carbon neutral by 2050, achieving a 1.5-degree Celsius climate change target has become the topmost agenda of every mining company.
The industry is also facing pressure from investors, customers, and regulators to choose decarbonisation options.
ALSO READ: Would The Rise In NZ Coal Imports Pose A Threat To Its Low Emissions Goal?
Emissions associated with mining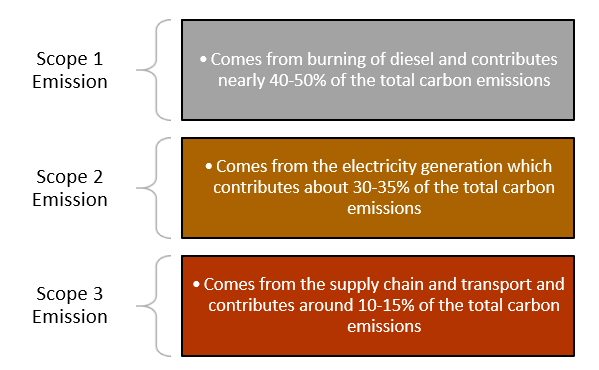 Source: Copyright © 2021 Kalkine Media
How to attain zero-emission mining?
To attain zero-emission mining, miners must balance their operations and activities to produce carbon emissions with the activities that capture carbon, so that the effective or overall impact on the climate becomes neutral. The use of high-end renewable energy technology can also help miners to achieve their "carbon-neutrality" target.
Portfolio management with the divestment of coal assets has become a common practice within the industry to curb emissions.
MUST READ: Four sustainability trends as green transition heats up
Source: Copyright © 2021 Kalkine Media
RELATED READ: What is coking coal, and where is it used?
Leading miners across the globe are targeting to reduce their carbon footprints by setting ambitious milestones. For example, BHP Group (ASX: BHP) and Rio Tinto (ASX:RIO) have pledged to become carbon neutral by 2050. Vale SA has made commitments to reduce its Scope 1 and Scope 2 emissions by 2050 and set out plans to reduce Scope 3 emissions by 15% by 2035. FMG Group (ASX:FMG) has made commitments to become carbon neutral by 2040. Newmont promised to reduce its greenhouse gas emission by 30% by 2030.
Komatsu teams up with Rio for zero-emission mining
As per a media release by the mining behemoth, Rio Tinto has decided to partner with Komatsu, a Japanese equipment manufacturer to accelerate the development and implementation of zero-emission mining haulage solutions, which also includes mining haul trucks.
Haulage trucks are used to transport the material from an open-pit mine. They can be used to haul waste or ore out of the mine. Since they are used more frequently and due to their heavy engines, they become one of the biggest sources of carbon emission in a mine contributing around 20-25% of the total emissions.
Rio's partnership with Komatsu is one of the first in its kind, which will target the latter's power-agnostic truck concept that can run on battery and hydrogen sources.
GOOD READ: Take a look at the top 10 global renewable energy stocks
The race for carbon neutrality continues
Rio is not a lone wolf in this race, Canada-based Nouveau Monde Graphite (NMG) also collaborated with Caterpillar in June 2021 to support the miner to achieve their goal of fully powering their Matawinie graphite mine with zero-emission machines by 2028.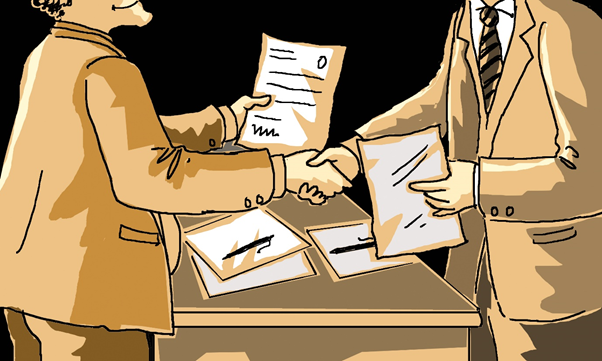 Source: Copyright © 2021 Kalkine Media
In March, the Japanese conglomerate Hitachi had announced its partnership with the Swiss multinational corporation, ABB Limited, to explore the opportunities for mine operators to achieve net-zero emissions.
Adding to that, one of the leading construction machine manufacturers in the world, Liebherr has recently introduced its new zero-emission mining equipment to showcase at the world's largest mining trade show, MINExpo International 2021, scheduled in September 2021.