Summary

Quarterly reports are a snapshot of business health and are crucial for decision-making.
Various ASX-listed resource companies like Fortescue Metals and Sandfire Resources have reported outstanding performance for June quarter.
Alkane Resources and Evolution Mining have also delivered standout gold production figures in the last quarter.
Quarterly performance reports of companies are important for investors, as they give a snapshot of the business health.
During earnings season, a large number of public-listed companies announce their quarterly results. Most of the companies release their earnings reports in the mid of July, October, January, and April. However, it is noteworthy that not all companies report their results in the earnings season as the exact date of release depends on the quarter-ending period of that business.
The quarterly performance and guidance update can influence the share price of the companies.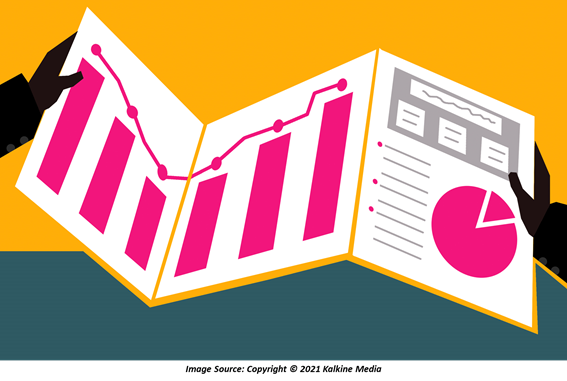 In that backdrop, let us skim through how the below-mentioned ASX-listed resource space players surpassed their guidance and performed exceptionally well.
Fortescue Metals witnesses record quarterly shipments
Fortescue Metals Group Ltd (ASX:FMG) is one of the world's leading iron ore companies. In the June quarter, the company delivered exceptional results with a record quarterly shipment of 49.3 million tonnes (Mt). This is one of the highest quarterly contributions, resulting in the highest-ever annual shipments of 182.2Mt in FY21. The miner has beaten its upper guidance range of 182.0Mt for iron ore shipments in FY21.
Additionally, the C1 cost guidance for FY21 was US$13.50 to US$14.00/wmt and the miner achieved US$13.93/wmt, in line with the guidance range.
The company also registered record average revenue of US$168/dry metric tonne for the reported period.
Must Read: ASX 200 rebounds; FMG gains on exceeding shipment guidance
FMG stock traded at AU$26.3 on 29 July 2021, up approximately 2% from its last closing price.
Sandfire Resources posts outstanding operational and financial results
Sandfire Resources Limited (ASX:SFR) is an Australia-based mid-tier exploration and mining company.
The miner has delivered outstanding operational and financial results for the three months to June 2021 with exceptional performance from its flagship DeGrussa project.
Buzzing Trends || How are Australian miners placed amid the reporting season?
Also, amid surging copper prices, the company's annual copper production surpassed the guidance range while gold production remained near the upper end of the guidance range. FY21 copper production stood at 70,845 tonnes (guidance 67,000 – 70,000 tonnes), while gold production was noted at 39,459 ounces (36,000 – 40,000).
The company's C1 cost remained at US$0.82 per pound, within the guidance range of US$0.80 to US$0.85 per pound.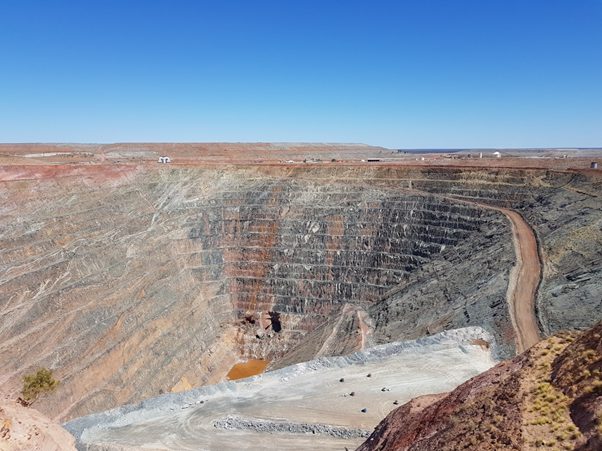 Source: © Gavinp101 | Megapixl.com
SFR stock traded at AU$6.9 on 29 July 2021, up over 1% from its last closing price.
Must Read: How OZL and SFR are faring on the charts amid a surge in copper price?
Alkane Resources made headways in June quarter
Alkane Resources Limited (ASX:ALK) is an Australia-based gold producer focused on its Tomingley Gold Operations in New South Wales.
The gold miner has produced 56,958oz of gold in FY21, significantly up from the guidance range of 50-55koz. The AISC for the financial year was AU$1,320/oz, slightly below the lower end of the guidance limit (AU$1,400/oz to AU$1,550/oz).
ALK stock traded at AU$1.165 on 29 July 2021, up over 7% from its last closing price.
Don't Miss: Alkane Resources Confirms Third Near-Mine Discovery
Evolution Mining highlights standout operational performances
Evolution Mining Limited (ASX:EVN) is Australia's growth-focused gold miner with flagship assets in Australia and Canada.
The group gold production for the financial year stood at 680,788oz, compared with the original guidance range of 670koz to 730koz. However, the miner stayed behind the revised guidance of 695koz – 710koz issued in April 2021.
The AISC of AU$1,215 per ounce also stayed within the range of revised guidance of AU$1,190 – AU$1,220 per ounce. In addition, EVN's major capital investment of AU$274 million stood within the guidance range of AU$260 – AU$290 million.
For detailed discussion: How did ASX heavyweights RIO and EVN perform in June quarter?
EVN stock traded at AU$4.220 on 29 July 2021, up 0.715% from its last closing price.