Highlights

The ongoing power crisis in China is affecting the processing of several metals, including magnesium.
Magnesium finds wide applications in making alloys, flares, and fertilisers.
The primary sources of magnesium are seawater, brine, and ores like magnesite and dolomite.
The power crisis in China has hit the production of several metals. One such metal is magnesium, as its processing requires significant power supply.
Magnesium plays a vital role in several industrial applications. Its alloys are profoundly used in aeroplane, automobile spare parts, and electrical and electronic devices.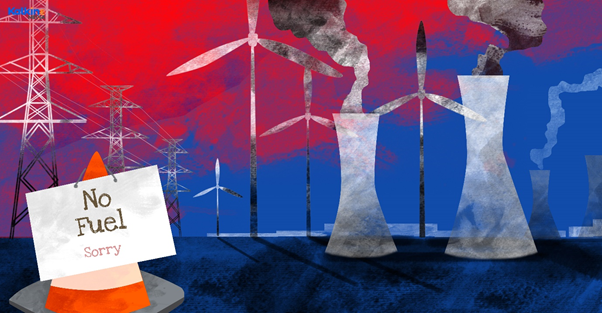 Copyright © 2021 Kalkine Media
Related read: Magnesium hits 13-year highs on China's environmental concerns
Amid speculations around magnesium supply constraints, buyers are seeking to secure their share of the supply. The supply constraints can cause the prices to rise.
Europe, which buys almost all of its magnesium supply from China, is expected to run out of the alloy metal by November this year.
Amid the current scenario, let us flick through a few magnesium players listed on the ASX that can capitalise on the burgeoning market opportunities.
Latrobe Magnesium Limited (ASX:LMG)
Latrobe Magnesium is engaged in advancing the Latrobe Valley Project, which will produce magnesium from fly ash. The processing facility will have a nameplate capacity of 3,000 tonnes of magnesium and supplementary cementitious material (SCM).
Shares of LMG soared more than 60% on 26 October and has appreciated nearly 100% in October.
Related read: West African Resources (ASX:WAF) to acquire 90% of Kiaka
Lachlan Star Limited (ASX:LSA)
Lachlan Star operates the Princhester Magnesite Project in Queensland. The project tenure includes two mining leases- ML5831 and ML5832.
Magnesite is an ore of magnesium. The ore is employed in refractory brick use in lining furnaces in the steel industry and non-ferrous metal processing units and cement kilns.
Lachlan Star also operates the Koojan Cu-Ni-PGE Project.
Korab Resources Limited (ASX:KOR)
26 October, Korab Resources' share price soared 178% and closed at an all-time high of AU$0.075. The Company has a diversified portfolio of mineral assets, which include magnesite, phosphate, silver and gold.
The Company operates the Winchester Magnesite Project in the Darwin region. The project boasts a mineral resource of 17 Mt of magnesite.
Also read: Pilbara Minerals (ASX:PLS) strikes Shareholders Agreement with POSCO
Magontec Limited (ASX:MGL)
Magontec is not directly involved in the mining and extraction of magnesium. The Company buys pure magnesium and alloy scrap to produce magnesium alloy ingots.
MGL has an output capacity of 60,000 metric tonnes of pure magnesium annually and supplies them to customers in Asia, Europe, and other parts of the world.
Magnotec jumped nearly 50% during the intraday trade on 26 October.