Summary

Iron ore market stand bullish as iron ore prices are riding high on the back of supply shortage and rising demand for steel.
Many mining companies, including BHP, have shown increased revenues, with their average selling price for iron ore rising notably.
Companies like Mineral Resources, Champion Iron, and Mount Gibson Iron have also outperformed in the segment giving double-digit returns to their investors
Iron ore, one of the hottest commodities, is experiencing a bullish market for quite some time now. Since the beginning of 2021, prices of iron ore have continued to grow on the back of high demand for steel. The recent price rallies are driven by the recent surge in China's record-breaking steel production.
On the other hand, market analysts are unsure how long the prices will remain at such high levels.
Today, we will look at these six outperforming ASX stocks in the iron ore segment.
BHP Group Ltd
Australia-headquartered BHP Group Ltd (ASX:BHP, NYSE:BHP) has returned more than 26% in a year. In comparison, the stock gave a return of 8% within a month. Much of the price rise was backed by climbing prices of commodities, including crude oil and iron ore. The company has a market capitalisation of AU$148.76 billion as on 20 July 2021 on ASX.
On 20 July 2021, the mining czar released its full-year update, revealing a full-year iron ore production of 235.5Mt, almost in line with its march guidance. It mentioned selling between 245-255 million tonnes of iron ore for the current fiscal year.
The company has experienced strong pricing in the reported period, with the average pricing of iron ore increasing 69% to US$130.56 per wet metric tonne (wmt). The company expects to record a robust free cash flow in August.
Rio Tinto (ASX:RIO)
With share price rising more than 18% in a year, the world's second-largest metals and mining company Rio Tinto (ASX: RIO), announced its second-quarter production update on 16 July 2021. The company has a market capitalisation of AU$47.45 billion as on 20 July 2021 on ASX.
The update was not an upbeat one as the company produced 75.9 million tonnes of pilbara iron, 9% lower than the second quarter of 2020. Shipments stood at 76.3 million tonnes, which was 12% lower than the second quarter of 2020.
Due to labour and equipment availability concerns affecting product feed, production of pellets and concentrate at Iron Ore Company of Canada (IOC) was 2% lower than in the second quarter of 2020.
London-headquartered RIO is an Anglo-Australian metals and mining company. It sells copper, gold, aluminum, diamonds, borates, titanium dioxide, salt, iron ore, and uranium.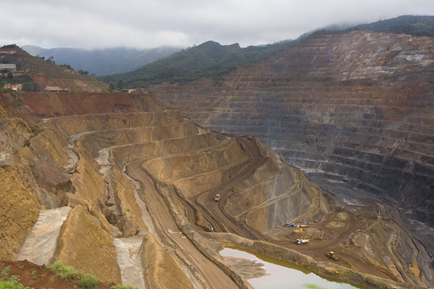 Source: © Helderpc | Megapixl.com
Fortescue Metals Group
Fortescue Metals Group Limited (ASX:FMG), one of the top four iron ore producers globally, has a market capitalisation of AU$78.26 billion.
The company has given a return of more than 50% to its shareholders in last one year and 537% in the last five years.
The leading mining player mines, processes, and transports iron ore from Western Australia's Pilbara region to various parts of the world.
FMG's revenues climbed 44% to US$9.34 billion in the six months ended 31 December 2020. Net income rose 66% to US$4.08 billion.
Mineral Resources
With a market cap of AU$11.18 billion, shares of Mineral Resources Ltd (ASX:MIN) have been fluctuating, and last week, the share price touched a 52 week high at AU$61.00.
Mineral Resources claims to be Australia's fifth largest iron ore producer, with plans to more than treble production from 20 million tonnes per annum (Mtpa) to 90 million tonnes per annum (Mtpa) in the next five years.
For the six months ended on December 31, 2020, MIN's revenues grew 55% to AU$1.53 billion. However, the company's net income decreased 41% to AU$519 million.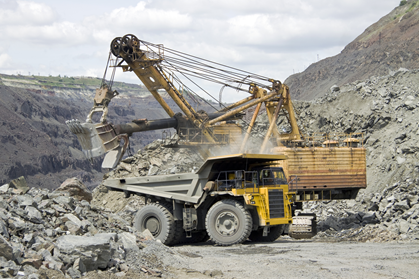 Source: © Dragunov1981 | Megapixl.com
Champion Iron
Prices of Champion Iron Ltd (ASX:CIA) has been up by more than 120% in a year, giving better returns than the mining giants such as BHP and FMG.
Champion Iron is an iron ore mining and development firm established in Australia specialising in first-grade iron ore mining. The corporation has significant properties in Canada's southern Labrador Trough. The company has a market capitalisation of AU$3.40 billion on 20 July 2021 as per ASX.
The yearly production from Bloom Lake in fiscal year 2021 was 8.0 million wmt, with an annual recovery rate of 83.5%, above the company's initial aim of 83%. Thus, CIA has demonstrated its potential to provide the capacity mentioned above of 7.4 Mtpa regularly.
CIA's revenue climbed by 63% to CA$1.28 billion in the fiscal year that ended on March 31, 2021. The company's net income climbed from CA$89.4 million to CA$464.4 million.
Excluding extraordinary items, basic earnings per share increased from CA$0.20 to CA$0.97.
Mount Gibson Iron Ltd
Mount Gibson Iron Ltd (ASX:MGX) produces high-quality iron ore. MGX has assets in Western Australia's Kimberley and Mid-West areas. The company was founded in 1996.
MGX has been principally involved in the Extension Hill mine and Iron Hill deposit in Western Australia's Mid-West region, the Shine iron ore project, and hauls ore through road and rail for export from Geraldton Port.
With a market cap of AU$1.1 billion, revenues of MGX increased 2% to AU$262.3 million for the six months ended on December 31, 2020. Net income before extraordinary items increased 67% to A$74.6 million for the same period.
In last one year, MGX gave a return of 27.1% to its shareholders as on 20 July 2021.
Also Read: Ride the iron ore rally with these 10 ASX-listed stocks