Summary

The demand for lithium is increasing due to growing electric vehicle adoption, which is set to go parabolic.
Lithium prices are expected to elevate on the back of strong demand and limited future supply.
Given the opportunity, many ASX-listed metal & mining sector players are advancing the development of new lithium projects.
Lithium is critical for the shift to a greener economy, as it is the primary component in lithium-ion batteries (LIB). The white metal has come into focus primarily on the back of increasing demand for electric vehicles (EV). Moreover, it is behind the revolution in smart gadgets, tablets, mobile phones, and other digital gadgets.
With current trends, the demand for this critical metal is expected to grow rapidly in the coming years, and the only way to meet the demand is to increase lithium production.
The prices of lithium have skyrocketed by nearly 91.40% in the current year due to soaring demand in the US, South Korea, Japan, China, and other parts of the world.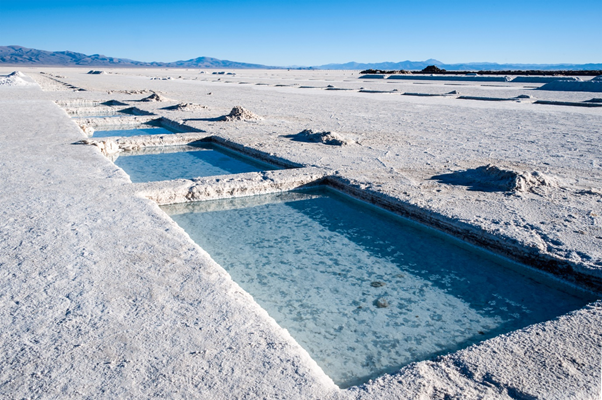 Source: © Xura | Megapixl.com
Related Article: What are battery metals? Why is their demand growing?
Given this backdrop, let's skim through significant updates recently released by three ASX-listed lithium stocks.
European Lithium Limited:
European Lithium Limited (ASX:EUR) is an ASX-listed exploration and development company focused on advancing its flagship Wolfsberg Lithium Project (a hard rock lithium deposit) in Austria. The company aims to be the first local lithium hydroxide supplier in the battery supply chain in Europe.
In the June quarter, the lithium player progressed exploration efforts at the wholly owned lithium project. Phase 2 resource drilling program is underway at the project location. The company expects to finalise a definitive feasibility study in a timely manner and as efficiently as possible.
The company has also collaborated with Jadar Resources Limited (ASX:JDR), entering an agreement to acquire interest in JDR's Austrian lithium assets.
EUR stock was trading at AU$0.062 on 5 August 2021 (AEST 1:45 PM).
Also read: Electric Vehicles: 6 Stocks To Watch Out For in 2021 Apart From Tesla
Magnis Energy Technologies Limited:
Magnis Energy Technologies Limited (ASX:MNS) is an Australia-based LIB producer. The company recently updated on additional binding contract worth US$74 million signed with a US government supplier over four years.
The contract was secured by the iM3NY Battery Plant based in Endicott, New York, in which the company is a major shareholder.
With this new contract, the total binding sales deals stand at US$729 million. Meanwhile, discussions are ongoing with other potential customers.
Related Read: Two lithium stocks under the spotlight: Magnis Energy and Argosy Minerals
MNS stock was trading at AU$0.345 on 5 August 2021 (AEST 1:46 PM).
Eastern Iron Limited:
Australia-based exploration company Eastern Iron Limited (ASX:EFE) is focused on base metals, precious metals, and iron ore.
The company has executed a binding heads of agreement with Amery Holdings Pty Ltd to acquire the Trigg Hill lithium project in Western Australia.
Source: Copyright © 2021 Kalkine Media
With this acquisition, the company intends to gain exposure to the lithium market. The Trigg Hill Project contains several lithium-caesium-tantalum pegmatites in a world-class jurisdiction with nearby existing infrastructure.
The company has roped in Mark Calderwood, a highly respected industry veteran, as an advisor on the project exploration strategy. He has more than 30 years of exploration and mining experience including over seven years in pegmatite minerals.
Also read: Three ASX stocks to watch in the wake of Biden's Green Energy push
EFE stock was trading at AU$0.014 on 5 August 2021 (AEST 1:47 PM).