Summary

Global Lithium demand and supply matrix is acting in favour of Lithium miners.
With the Federal government's push for critical minerals, most Australian miners are now focusing on Lithium.
Few Lithium focused miners like PLS, VUL and LPI have gained a lot of investor traction based on recent developments.
Why is Lithium attracting investors on ASX?
The recent surge in global Lithium (Li) demand is working in favour of Australian miners. However, supply shortages are also helping push prices higher. Most Australian miners export spodumene concentrate, bearing soft Lithium. It undergoes processing before it is transformed into batteries. The gushing electric vehicles and renewable energy storage demand are making the market for Australian Li exporters increasingly diverse.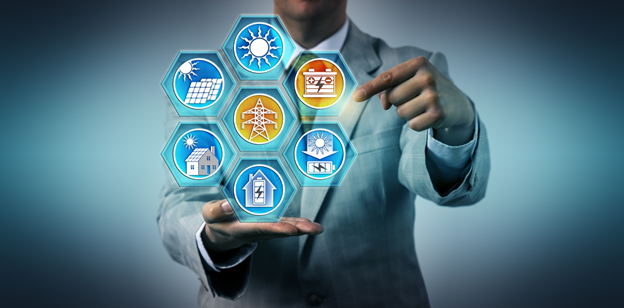 Image Source © Leowolfert | Megapixl.com
Australia is home to the world's largest lithium deposits. Lithium spodumene rock formations are widely present in Western Australia. Most Aussie miners are expanding operations here. Downstream synergistic planning and quick positive production progress are all making Lithium miners glow. Even the federal government has come up with support initiatives for critical minerals like Lithium. The government wants this sector to grow and consolidate Australia, a renowned supplier for critical elements and low-emission technology market.
In light of these facts, here are 5 hot Lithium (Li) stocks on ASX that are part of the recent market buzz.
Pilbara Minerals Limited (ASX:PLS)
PLS is a Lithium focused, AU$5.13 billion market cap miner. On 2 August 2021 it shared results of its first spodumene concentrate auction, over its' Battery Material Exchange (BMX). During a 3-hour auction window, 17 bidders placed a total of 62 online bids for spodumene concentrate from the Pilgangoora Operation. The bid accepted will now be converted into a sales contract for PLS. Therefore, the results have supported PLS being able to access a broad range of buyers via its new BMX digital sales channel.
Buzzing Trends || Why is Lithium attracting investors on ASX?
Earlier on 28 July 2021, PLS reported strong production and record shipments in June Quarter. POSCO Downstream Joint Venture (DSJV), evaluation of and documentation further progressed during the quarter. PLS is targeting a Final Investment Decision in late August 2021. It has also signed an MOU with Calix Limited (ASX:CLX) to jointly complete a scoping study for the potential production of value-added lithium salts/chemicals.
PLS has returned 31% to shareholders in the last 1 month. PLS stock is now at an all-time high of AU$1.90 as of 2 August 2021.
Vulcan Energy Resources Limited (ASX:VUL)
VUL is an AU$1.06 billion market cap mineral explorer from Perth. It is involved in the exploration and development of battery metals projects in Germany and Norway. The German Renault Group and VUL entered a five-year strategic partnership within the Zero Carbon Lithium™ Project on 2 August 2021. The lithium offtake agreement is for battery-grade lithium chemicals for 'made in Europe' electric vehicles. The agreement is for an initial five-year term, with a start of commercial delivery set for 2026.
Other than this, in the June quarter, VUL signed a binding Lithium Offtake term sheet with LG Energy Solution. It also designed a Direct Lithium Extraction (DLE) Pilot Plant to demonstrate lithium extraction from geothermal brine. VUL also obtained a new exploration license in Upper Rhine Valley. VUL is also a part of the Global Battery Alliance (GBA), a group working towards a global battery value chain. In addition, it is certified as carbon neutral by Climate Active for Australian operations, in line with its mission to become the world's first Zero Carbon Lithium™ Project.
VUL has returned 18% in the last 1 month to its shareholders. It traded on ASX at AU$9.78 as of 2 August 2021.
Image Source: Copyright © 2021 Kalkine Media
Liontown Resources Limited (ASX:LTR)
LTR is another critical mineral explorer from Australia. It has a market capitalisation worth AU$1.75 billion and holds the 4th largest attributable hard rock lithium resource globally. It's Buldania & Kathleen projects are hard-rock lithium projects located in Lithium rich WA. On 2 August 2021, LTR enhanced its Kathleen Valley Lithium Project after terminating its royalty payable to Ramelius Resources Limited (ASX:RMS). LTR paid AU$30.25 million to terminate the royalty held by RMS. The agreement is value-accretive to LTR and would result in a reduction in operating costs over the Life-of-Mine (LOM). In addition, the agreement will further enhance benefits via future expansion of the production rate at Kathleen Valley and/or increases in the spodumene concentrate price.
LTR traded on ASX at AU$0.92 as of 2 August 2021. The stock has provided a 10%, 1-month return to holders.
Argosy Minerals Limited (ASX:AGY)
AGY is an AU$150 million market cap lithium explorer from Perth. Its flagship asset is the Rincon lithium project in Argentina.
On 2 August 2021, it reported further progress at the Rincon Lithium Project. 33% of the total works are now complete to develop the modular lithium carbonate production operation. AGY is on schedule to its' first commercial production of battery-use lithium carbonate by mid-2022. Production operation comprises designing, construction and commissioning. While the design phase is almost complete, the construction phase is at 34% completion and plant commissioning works have just begun. Based on current lithium market prices, AGY is consolidating the substantial gains made in 2021. It is a lithium sector leader and the only new developer able to supply battery products in the near term.
AGY shares have returned 17% in the last month. It is currently pegged at AU$0.14 as of 2 August 2021.
Related Read: Two lithium stocks under the spotlight: Magnis Energy and Argosy Minerals
Lithium Power International Limited (ASX:LPI)
LPI is an AU$89.21 million company that holds some up-and-coming exploration projects in Pilbara, Argentina and Chile. It is known for its Maricunga lithium brine joint venture in Chile. On 30 July 2021, LPI released its quarter ended June 2021 activities report. The latest drilling program on the Maricunga Stage One mining concessions is now complete. Five exploration core holes there have each reached target depth. Drilling results show lithium concentrations, which confirm Maricunga as one amongst world's wealthiest Lithium deposits. LPI now also has a non-binding MOU with Mitsui & Co., Ltd, to fund Maricunga project offtake. In addition, it considers its Greenbushes properties to be desirable for lithium pegmatite discoveries. An RC Drilling program is to commence at LPI's East Kirup Lithium anomaly in December 2021. LPI is thus commencing extensive exploration across the WA lithium dwellings.
LPI stock has returned 37% in the last 1 month. Stock is pegged at AU$0.28 as of 2 August 2021.
Related Article: What are battery metals? Why is their demand growing?