Highlights

EV adoption is on the rise driven by the increasing focus on the environment amongst people and the government.
Nations worldwide are adopting EV to achieve their emission reduction targets.
Some Known ASX-listed companies from this space include: MNS, EGR, NMT, PLL, GLN
The year 2020 was a turning point for electric vehicle (EV) industry because of the increasing focus on the environment amongst people and the government. Thus, setting up path for more electric vehicles on the road in the coming period.
Globally, EV adoption is on the rise. In the coming decade, Western Australian government expects to see around 10 million electric cars on the road with a 41% growth in EV registrations in 2020. A further increase in speed in uptake is anticipated as EV prices catches up with prices of traditional vehicles. Most government worldwide are supporting the shift towards electric vehicle to achieve their emission reduction targets.
RELATED READ: How will Electric Vehicles help Australia tackle the climate crisis?
Australian government also undertook initiatives to facilitate EV adoption. Last month, Australian Renewable Energy Agency (ARENA) announced to distribute AU$24.5 million to five companies to build 403 new EV fast charging stations around the continent. One of them was ASX-listed Ampol (ASX:ALD).
DO WATCH: How to maintain Electric Vehicles(EVs) for better performance? - Expert Talk with Mr Edward Renardo
In this backdrop, let us look at a few ASX-listed cap from EV space to look in September and see how they are progressing.
Magnis Energy Technologies Limited (ASX:MNS)
Magnis Energy aims to become the top global producer of next-generation green credentialed Lithium-Ion Battery (LIB) cells.
On 15 September 2021, Magnis Energy announced that Charge CCCV signed a 5-year deal with Anglian Omega subsidiary Omega Seiki that manufactures electric three-wheelers for the Indian market. The deal is worth over US$160 million.
Charge CCCV is a US-based intellectual property business with expert skill & patented discoveries in LIB composition & manufacture. Magnis Energy holds 10% interest in Charge CCCV. The initial fulfilment of the deal would come from iM3NY.
On 16 September 2021, MNS closed at AU$0.335, 4.286% down from the previous close.
EcoGraf Limited (ASX:EGR)
Diversified battery anode materials company EcoGraf Limited MoU with FYI Resources Limited (ASX:FYI) to develop improved High Purity Alumina doped carbon layers material for the LIB market.
Initial research has shown HPA-doped carbon layers enhance battery anode performance, by lessening first cycle losses at the time of battery charging cycles, due to improvement in protective layering. The partnership would consist of assessment of High Purity Alumina & graphite composites for new battery technologies & materials in clean energy applications.
On 16 September 2021, EGR closed at AU$0.800, 3.031% down from the previous close.
Neometals Ltd (ASX:NMT)
On 15 September 2021, Innovative project development company, Neometals announced that Primobius GmbH started wet commissioning the hydrometallurgical refining circuits of its showcase LIB recycling demonstration plant. Primobius GmbH is a 50:50 JV by Neometals and SMS group GmbH.
Hydrometallurgical Refining Circuit takes black mass and uses solvent extraction to regain active cathode materials like Ni, Co, Li and Mn. The demonstration would start in October and end in November 2021.
On 13 September 2021, the Company announced that Critical Metals Ltd via its 100% owned subsidiary, Recycling Industries Scandinavia AB signed a non-binding MoU with H2 Green Steel for the assessment of potential vanadium containing steel by-products (Slag) and important commercial conditions for a potential Slag supply agreement. Critical Metals Ltd is NMT's collaboration partner in the Vanadium Recovery Project. The MoU is a chance to boost the scale & scope of planned 50:50 incorporated JV to generate high-purity vanadium products from Slags making use of NMT's proprietary technology.
On 16 September 2021, NMT closed at AU$0.950, 9.826% up from the previous close.
Do Watch: Know all about Electric Vehicle chargers from EVSE Australia || Expert Talk with Mr Sam Korkees
Piedmont Lithium Inc (ASX:PLL)
Piedmont Lithium Inc is developing a world-class integrated lithium business in the US. On 13 September 2021, emerging lithium producer Sayona Mining Limited (ASX:SYA) announced that it is planning to improve its Abitibi lithium hub, with the possibility for a substantial resource development at the recently acquired North American Lithium (NAL) mine in Québec, Canada. In Québec, SYA's assets consist of the Authier Lithium Project and its evolving Tansim Lithium Project, backed by a strategic partnership with Piedmont Lithium Inc. Also, Piedmont Lithium and Sayona Mining have undertaken the joint acquisition of NAL.
On 01 September 2021, PLL announced that it completed 9.9% investment in IronRidge Resources (ASX:IRR) post the fulfilment of conditions pursuant to Subscription deal between PLL and IRR.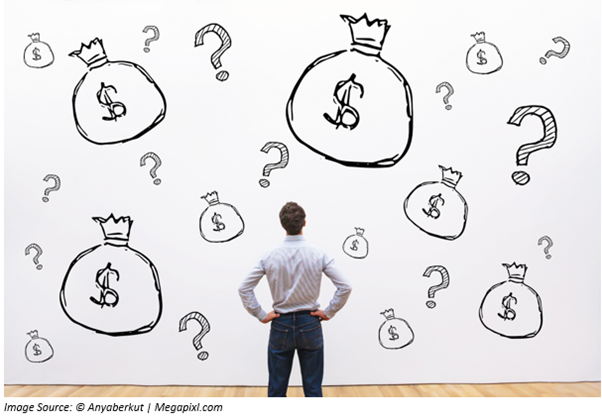 On 16 September 2021, PLL closed flat at AU$0.770.
Galan Lithium Limited (ASX:GLN)
Galan Lithium is into the exploration and development of lithium projects. On 14 September 2021, the Company declared its collaboration with Circulor Ltd to establish complete lithium traceability & dynamic CO2 and environmental, social and governance (ESG) tracing for its lithium brine assets.
Galan would be applying Circulor's solution to assist its future market products to fulfil sustainability goals for ethical sourcing, CO2 transparency & other ESG performance metrics.
Circulor's solution will be applied during GLN's feasibility study stage by tracing samples from its pilot lithium carbonate plant to marketable product. This alliance gives GLN with full traceability of their lithium supply chain.

On 16 September 2021, GLN closed at AU$1.080, 6.087 % down from the previous close.
What Next?
Amid rising demand for electric vehicle, it would be interesting to see how various Lithium mining companies position themselves in the future. Also, there are chances that we see a better alternatives of lithium batteries like Aluminium-ion batteries.