Highlights

Real estate sector companies include businesses into office space, residential, malls, industrial storage.
COVID-19 period was a challenging period for the sector. However, many companies from the space have performed considerably well.
CHC, CNI, GOZ are few mid-cap stocks from the retail space and have positive outlook in the upcoming period.
In 2021, many Real estate sector companies performed really well amid the challenging COVID-19 environment. Real estate space players like CHC, CNI, GOZ delivered strong results. These stocks are mid stocks with market cap in the range of AU$2 billion to AU$10 billion. These companies have some appealing features which help them to grow and increase their profits in the coming period.
In this article, we will look into three mid-cap real estate.
Charter Hall Group (ASX:CHC)
Over the period of 30 years, Charter Hall Group has evolved as amongst the top, fully integrated property investment and funds management businesses. It uses its property skill to access, implement, manage & invest equity through core real estate sectors. It includes office, retail, industrial & logistics and social infrastructure.
FY2021 Highlights:
The Property Investment portfolio grew by 18.8% to AU$2.4 billion.
Operating earnings for the period was AU$284.3 million.
Statutory profit in FY2021 was AU$476.8 million and distribution was 37.9 cents.
In FY2022, the Company expects its FY2022 guidance for post-tax operating earnings per security of at least 75 cents and distribution per share to be a growth of 6% over FY2021.
Recent Progress:
On 12 October 2021, CHC announced that it purchased two premium, government-leased industrial assets in South Australia for more AU$100 million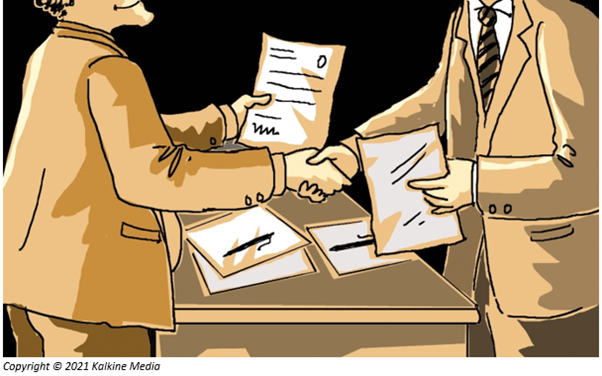 By the end of day's trade on 18 October 2021, CHC shares settled at AU$16.700, with an annual dividend yield of 2.21%. CHC has a market of AU$7.76 billion.
Centuria Capital Group (ASX:CNI)
ASX-listed specialist investment manager Centuria Capital Group has more than AU$17 billion of assets under management. The Company offers various investment prospects which involve of listed and unlisted real estate funds & investment bonds.
FY2021 Highlights:
In FY2021, CNI reported strong growth in AUM by 98% to AU$17.4 billion.
It achieved record AU$2.5 billion of real estate acquisitions, accompanied by the incorporation of the Augusta Capital (NZ) and Primewest businesses.
Centuria's development division swelled to an AU$1.9 billion development pipeline.

Recent Development:
Stock Information:
By the end of day's trade on 18 October 2021, CNI shares settled at AU$3.290, with an annual dividend yield of 3.01%. CNI has a market of AU$2.55 billion.
Growthpoint Properties Australia (ASX:GOZ)
Growthpoint Properties has been investing in superior industrial and office properties across Australia. At present, the Company own and manage 56 properties worth ~AU$4.6 billion.
FY2021 Highlights:
Funds from operations per security grew marginally by 0.4% to 25.7 cents compared to the previous corresponding.
Net tangible assets per share increased by 14.2% to AU$4.17, driven by substantial property valuation gains.
Statutory profit after tax increased from AU$272.1 million in FY2020 to Au$553.2 million in FY2021.
FY2021 distribution slipped 8.3% to AU 20 cents. It shows the Group's decision to preserve a more conservative payout ratio, in the range of 75% to 85% of funds from operations.
The Company started FY2022 on a strong note with several lease agreements signed in Q1 FY2022. The Company reached agreement on a modern A-grade office asset, situated at 11 Murray Rose Avenue, Sydney Olympic Park, NSW.
In FY2022, GOZ expects a 3% growth in distribution guidance to 20.6 cents per share compared to FY2021.
Stock Information:
By the end of day's trade on 18 October 2021, GOZ shares settled at AU$4.160, with an annual dividend yield of 4.73%. GOZ has a market of AU$3.18 billion.