Highlights

APA Group has made a revised offer to AusNet to acquire 100% shares of AST.
APA Group offered a combination of cash, and 0.0853 APA stapled securities to acquire AusNet shares.
AusNet would consider the APA's revised offer post the completion of the exclusivity period with Brookfield's.
On 21 September 2021, AusNet (ASX:AST) received another unsolicited, indicative, nonbinding and conditional proposal from APA Group (ASX:APA) to acquire 100% shares of the Company. This announcement came following a proposal from the infrastructure affiliate of Brookfield Asset Management on 20 September 2021.
Earlier on 1 September 2021, APA proposed to acquire all of the issued shares of AusNet for a combination of cash and 0.0853 APA stapled securities. The value was equivalent to AU$2.32 per share based on APA's closing price of AU$9.11 per share on 1 September 2021. However, APA Group has made a revised offer to acquire all shares of AusNet for a combination of cash, and 0.0878 APA stapled securities per share.
More about APA's proposal:
The Original Indicative Proposal of APA was designed as two alternative, but concurrent schemes of arrangement, whereby different categories of shareholders may have been delivered different forms of consideration under one of the schemes. AusNet's Board, in consultation with its advisers, assessed the previous offer made by APA and concluded that the previous offer was inferior in terms of the form of consideration and structure and certainty. The Board said that it was in the best interests of AusNet shareholders to engage with Brookfield on its proposal.
A Peek Into Brookfield's Offer:
Brookfield offered a revised proposal to acquire all the shares of AusNet at AU$2.50 via a scheme of arrangement. The indicative price would be reduced to the extent AST pays a dividend to its shareholders.
The proposal is subjected to numerous terms. It comprises due diligence, FIRB authorisation, unanimous support and recommendation by AST's Board, plus the execution of a scheme implementation deed (SID).
At present, AST and Brookfield have signed a confidentiality contract under which Brookfield would conduct due diligence and for the parties to negotiate a SID on an exclusive basis. Also, the parties in this deal can terminate the exclusivity arrangements by giving a 7-day notice.
RELATED READ: AusNet share price soars over offer from Brookfield Asset Management
What next?
AusNet may think about the revised proposal of APA and engage with APA once the exclusivity period ends. The Board also highlighted that it is open for any third party to put forward non-binding, indicative, conditional and incomplete proposals for AST. However, it would focus on obtaining a binding proposal with solid chances of obtaining the required shareholder assistance.
ALSO READ: 3 Australian utilities stocks gathering momentum - AusNet, Spark Infra, AGL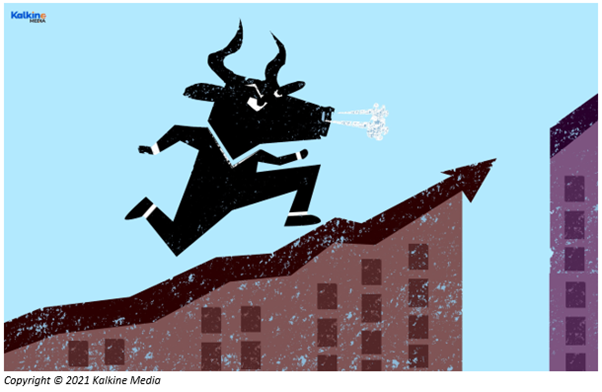 Stock Information:
By the end of the day's trade on 21 September 2021, AST shares settled at AU$2.590, up 9.745% from the previous close