Highlights

The construction industry was impacted during the pandemic period.
The industry revenue dropped due to disruption in the supply chain for building materials, imported component parts and building materials.
James Hardie and Adbri delivered profit amid these challenging times.
During the pandemic, many construction companies experienced a drop in revenue due to supply chain disruptions for building materials, imported component parts and building materials. However, some companies managed to deliver profits even in these uncertain times.
This article will look at two such stocks that delivered a profit in FY2021 and delivered strong returns in the last three months.
ALSO READ: Sydney construction work is back on track but with defined boundaries
James Hardie Industries Plc (ASX:JHX)
James Hardie Industries is into research, development, manufacture, sale and marketing of fibre cement building materials. In FY2021, the Company delivered record results with a 12% growth in net sales to US$2,909 million compared to the previous corresponding period (pcp). Adjusted EBIT improved 29% to US$629 million, and adjusted NPAT increased 30% to US$458 million.
The momentum continued in Q1 FY2022 with a 35% growth in net sales to US$843.3 on pcp. The Company made a net profit of US$121.4 million, up 1,191% on pcp.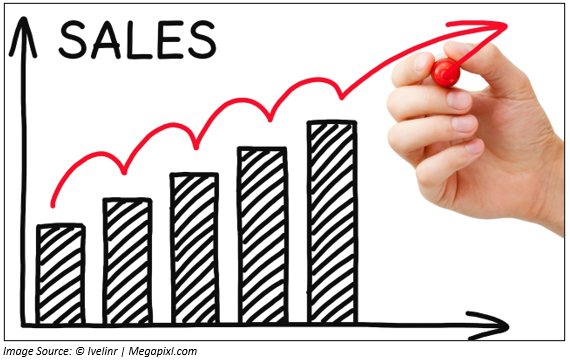 Based on the constant, strong execution of the global strategy around 3 areas, it raised its FY2022 adjusted net income guidance range from US$520 million - US$570 million to US$550 million - US$590 million.
In the last three months, JHX shares delivered a return of ~19.36%. On 17 September 2021, JHX shares closed at AU$53.950, down 1.713% from the previous close.
DO WATCH :
Adbri Limited (ASX:ABC)
Established in 1882, Adbri Limited is a leading Australian construction and building materials company. With time, the Company has grown into a vertically integrated manufacturer and distributor of cement, lime, concrete, aggregates, concrete products, and industrial minerals.
0n 25 August 2021, the Company announced its 1H FY2021 results and reported a 94.5% growth in net profit after tax to AU$56.6 million. Underlying NPAT improved by 15.5% to AU$55.0 million, driven by increased demand for construction materials plus delivery on cost initiatives. The revenue increased by 7.4% to AU$752.3 million compared to 1H FY2020, with strong demand, especially on the eastern seaboard, pushing higher volumes around all products.
Copyright © 2021 Kalkine Media
Cost-out program on track to deliver projected AU$10 million in net annual savings. Underlying EBITDA margins improved from 17.5% to 17.7%, aided by orderly execution of cost efficiencies around the Group.
The Company declared a fully franked dividend of AU 5.5 cents.
Operational Highlights:
Cement and Clinker sales volumes improved by 10.6% because of strong demand in east coast markets.
Lime sales volumes improved 3.4%, supported by non-alumina market growth.
The sales volume of Concrete and Aggregates, driven by improved demand across most markets.
Government stimulus measures are likely to aid demand for construction materials in 2H 2021. The Company started 2H 2021 on a strong note with sales volumes in line with or ahead of its projections during July and August throughout all jurisdictions excluding NSW and SA. COVID-19 constraints disrupted these two regions.
ABC shares have improved by 8.75% in the last three months. On 17 September 2021, ABC shares closed at AU$3.480, down 2.522% from the previous close.
DID YOU KNOW: Adbri (ASX:ABC) signs a new long-term gas deal with Senex (ASX:SXY)