Summary

Actinogen Medical rises on progress in Alzheimer's disease drug study
Orthocell shares data results of CelGro trial
Immutep to raise A$60 million to expand its clinical development and manufacturing program
The S&P/ASX200 closed sharply lower Monday, dropping 133.60 points or 1.81% to 7235.30 and crossing below its 20-day moving average. The index has lost 1.05% for the last five days but sits 2.31% below its 52-week high.
9 of 11 sectors performed lower along with the S&P/ASX 200 Index. Consumer Staples was the best performing sector, gaining 0.22% and 0.38% for the past five days.
Monday witnessed a cluster of healthcare stocks sharing crucial updates that impacted their share price on the ASX. Let us take a look at them:
Image Source: © Showtimeag | Megapixl.com
EMvision and Metro South Health sign clinical research and Innovation partnership
EMvision Medical Devices Limited (ASX:EMV), a medical device company focused on the development and commercialisation of portable medical imaging technology, announced that it has signed a clinical expertise, research and innovation collaboration with Metro South Health (MSH).
As per the announcement, the objective of this collaboration is to leverage the input of a network of clinical experts to advance and translate EMVision's novel electromagnetic imaging into commercially successful products that improve patient outcomes.
MSH is the major provider of public health care in Brisbane south side, Logan, Redlands and Scenic Rim regions. It runs five hospitals, including the Princess Alexandra Hospital, Brisbane, Logan Hospital, Queen Elizabeth II Jubilee Hospital, Beaudesert Hospital and a network of community health centres.
The Company shared that any new intellectual property created during the collaboration will vest with EMvision.
The term of the collaboration is one year unless it is renewed and EMvision will contribute AU$215,500 in research funding over the term.
The stock closed 0.664% higher at AU$3.030 per share today.
Image Source: © Kiosea39 | Megapixl.com
Actinogen Medical (ASX:ACW) rises on progress in Alzheimer's disease drug study
Biotechnology company Actinogen Medical Limited (ASX:ACW) jumped as much as 19.230% to close at AU$0.155 per share.
The Company has appointed clinical research organisations Avance Clinical and Paratus Clinical to assist in conduct, management and recruitment of patients for a study of XanaMIA, ACW's drug to treat patients with Alzheimer's disease.
ACW has also finalised agreement with neuroscience technology firm CogState Limited (ASX:CGS) to utilise its neuropsychological test battery in the XanaMIA study.
The Company had stated earlier in June it was likely to start enrolment of the first patients for the study in July.
ACW has risen over six-fold this year so far.
Incannex (ASX:IHL) to engage Vectura Limited to develop formulation for IHL-216A
Clinical stage pharmaceutical development company, Incannex Healthcare Limited (ASX:IHL) announced that it has engaged Vectura Limited to develop the specific formulation for IHL-216A required for clinical trials.
IHL-216A is Incannex's proprietary inhaled drug for the treatment of traumatic brain injury.
Vectura is a state-of-the-art contract development and manufacturing organisation that specialises in the development and manufacture of inhaled drugs and their associated delivery products.
Vectura has contributed to the formulation and development of 13 successful inhaled medical products with partners and licensees that include Sandoz, Novartis and Bayer.
Meanwhile, as part of the assignment, Vectura will:
perform formulation screening studies,
undertake manufacturing process optimisation studies,
perform a stability assessment on the lead formulation, and
manufacture a lab scale batch of IHL-216A in support of toxicology studies.
IHL shares closed down 3.847% at AU$0.250 per share on Monday.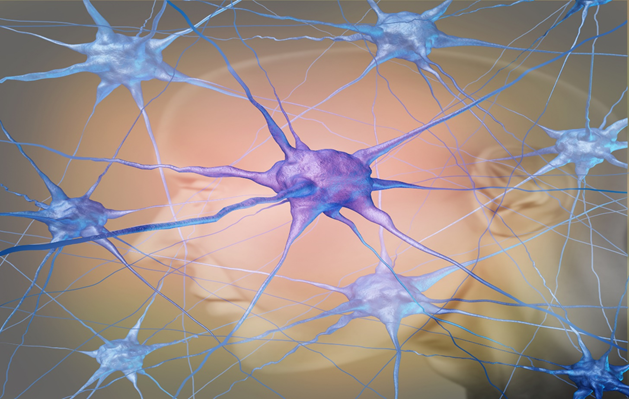 Image Source: © Skypixel | Megapixl.com
Orthocell (ASX:OCC) shares data results of CelGro trial
Regenerative medicine company Orthocell Limited (ASX:OCC) announced the first interim data read out of all patients in the CelGro® nerve regeneration trial at 12 months post treatment.
Positive clinical data shows nerve repair with CelGro® following injury to the spinal cord, brachial plexus and other peripheral arm/hand nerves consistently restores arm and hand function.
Patients in the clinical trial suffered traumatic nerve injuries following motor vehicle, sporting and/or workrelated incidents, resulting in partial or total loss of use of their arms and, in more severe cases, their legs and torso as well (quadriplegia). Patients experienced significant pain and were unable to perform basic activities of daily living.
Patients received one or more nerve repairs augmented with CelGro® in one or both upper limbs.
Results showed 75.8% (25 of 33) of nerve repairs resulted in functional recovery of muscles controlled by the repaired nerve.
The stock closed 0.827% lower at AU$0.600 per share.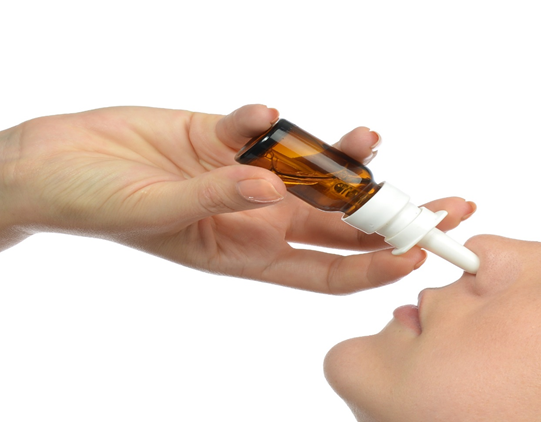 Image Source: © Dml5050 | Megapixl.com
Starpharma (ASX:SPL) halts sales of its nasal antiviral spray in UK, shares fall
Shares of drug developer Starpharma Holdings Limited (ASX:SPL) declined as much as 10% to touch AU$1.530 at 10:50 AM AEST, on track for their worst session since 21 April 2020.
The Company stated it has received a correspondence from the UK Medicines and Healthcare products Regulatory Agency (MHRA) regarding specific promotional claims made for the Company's VIRALEZE anti-viral nasal spray.
The Company stated the correspondence relates to the interrelationship between its product claims and references to SARS-CoV-2 and COVID-19, and its categorisation as well.
SPL on Friday confirmed SPL7013, the active in Company's antiviral nasal spray VIRALEZE, has potent virucidal activity against the Alpha, Beta and Gamma variant strains of the COVID-19 virus.
The stock closed 9.412% down at AU$1.540 per share.
Immutep (ASX:IMM) to raise A$60 million to expand its clinical development and manufacturing program
Immutep Limited (ASX:IMM) has secured commitments for AU$60 million via a two-tranche institutional placement which was supported by multiple institutional investors in Australia and offshore.
Immutep will also offer an SPP for eligible shareholders of Immutep to seek to raise a further ~AU$5 million.
As per the release, the ongoing strength of Immutep's clinical data for efti provides the opportunity to seek to expand the clinical portfolio including a Phase III clinical trial.
The firm is gearing up for Immutep's autoimmune disease candidate, IMP761 for IND stage.
Meanwhile, the institutional placement will be improving Immutep's financial flexibility, providing a AU$108 million cash balance and extending its cash runway to the end of CY2023.
The stock closed 12.196% down at AU$0.540 per share.