Summary

The Australian banking sector is dominated by big players, including Commonwealth Bank, Westpac, Australia and New Zealand Banking Group, National Australia Bank, and Macquarie Bank.
The big four banks have had a challenging 2021 and had to scale down their business after a series of misconduct cases.
In the last 12 months, Commonwealth Bank and Westpac have generated decent returns of over 30%. However, Westpac shares have failed to impress investors in the last three months.
Westpac Banking Corporation and Commonwealth Bank of Australia are two names that immediately come to mind when discussing the Australian banking sector. This is because the two financial institutions are amongst the top five banks in the country.
The two banking powerhouses - Westpac and Commonwealth Bank
Westpac (ASX:WBC)
Westpac is the first bank and the oldest Company in Australia. Zealand. The Company was founded in 1817 as the Bank of New South Wales. In 1982, its name changed to Westpac Banking Corporation after acquiring the Commercial Bank of Australia.
WBC provides a broad range of banking and financial services in Australia and New Zealand. These include consumer, business, and institutional banking and wealth management services.
ALSO READ: Why Westpac's (ASX:WBC) first-half cash profit rose 256%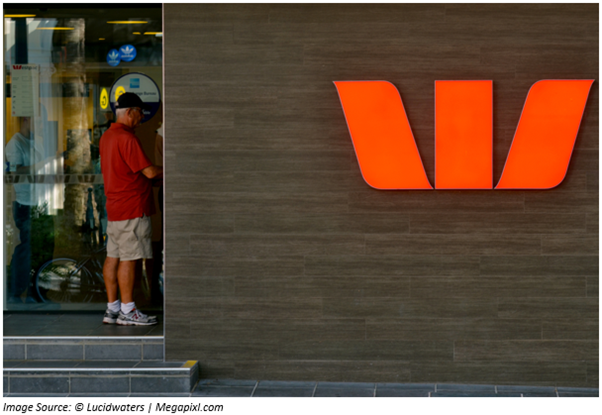 Commonwealth Bank (ASX:CBA)
Commonwealth Bank provides integrated financial services. CBA comprises retail, premium, business, institutional banking, superannuation, insurance, funds management, investment, and share-broking products & services.
The Company started its operation in 1912 to conduct both savings and general banking business. It has evolved with over 800K shareholders and 52K people working in the Commonwealth Bank Group. The Company provides a complete range of financial services to aid Aussies to build and handle their finances.
INTERESTING READ: Can the CBA share price hit AU$100 mark again? What would it mean for investors?
Westpac and Commonwealth Bank's performance
Both Westpac and Commonwealth Bank have generated impressive results over the past 12 months, despite the pandemic taking a toll on the stock markets worldwide. While WBC shares have generated a one-year return of 28.1%, CBA shares have delivered a 34.55% return (as of 19 July 2021).
However, while CBA has fared well in the last three months, WBC has had a challenging period with the share price taking a hit and moving south.
On 19 July 2021, Westpac shares settled at AU$24.690, down 0.884% from the previous close. Westpac has a market cap of AU$91.38 billion.
On the other hand, Commonwealth Bank shares ended the day's trade at AU$97.850. CBA has a market cap of AU$174.19 billion.
ALSO READ: Why Westpac's (ASX:WBC) first-half cash profit rose 256%
Australian Banking Sector
The Australian banking sector is undergoing progressive deregulation and privatisation. Foreign banks are permitted to enter the financial market.
Many retail banks offer multiple financial services such as life and general insurance, stock brokering, and security underwriting to retail clients, including making corporate and consumer loans. Through these means, these banks can position themselves in competition with other brokerage firms and merchant banks.
Further, the Australian government allows non-Australian banks to run as branches to provide services to the wholesale market. However, as per the banking regulations, retail banking activities can be done via a locally incorporated subsidiary.
INTERESTING READ:
Recent Developments - CBA and WBC sells their insurance business
In 2021, the big four banks have had a tough time as they had to scale down business after a series of misconduct cases. This left them with less support against increased compliance cost, record low interest rate, improved loan loss provisions, and competition from non-banks.
Australia and New Zealand Bank, Commonwealth Bank of Australia, National Australia Bank, and Westpac Banking Corporation sold their wealth management and insurance businesses after Royal Commission exposed their misconduct and violations of consumer rights in February 2019.
On 21 June 2021, CBA announced the sale of its general insurance business. The Company signed a deal with Hollard Group to sell its Australian general insurance business (CommInsure General Insurance) and establish a 15-year strategic partnership with Hollard. Under this strategic partnership, Hollard would distribute home & motor vehicle insurance products to retail clients of Commonwealth Bank in Australia.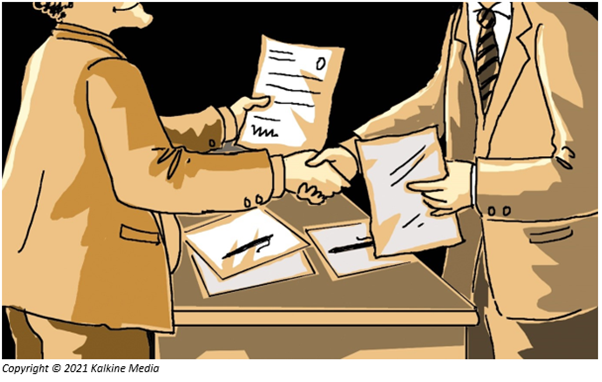 Like CBA, WBC announced the sale of its Westpac General Insurance Limited and Westpac General Insurance Services Limited to Allianz on 02 December 2020. The sale was completed on 01 July 2021 for AU$725 million. Further, WBC entered into a 20-year deal to distribute general insurance products to Westpac's customers.
On 06 July 2021, WBC agreed with Fidelity Life Assurance Company Limited to sell its NZ life insurance business, Westpac Life-NZ- Limited. It also signed a 15-year deal to distribute its life insurance products to WBC's NZ clients. The sale of Westpac Life-NZ- Limited is for NZ$400 million.
The two leading banks have historically performed well and were relatively unaffected by the COVID-19 pandemic. While there is a difference in the share performance of the two players in the last few months, we cannot conclude that one is better than the other based solely on that metric.