Summary

Investing in dividend paying companies helps to increase the margin of safety of the investment.
Companies are not obligated to pay dividends despite a profit and it solely depends on the management of the company.
RIO, BHP and AWC are some of the high-dividend paying miners in Australia, as of July 2021.
Some investors are inclined towards regular cashflows from their investments in the form of dividend. When a company makes a profit, it shares a part of those profits with the shareholders, which is called a dividend. However, companies are not obligated to pay dividends despite a profit. Also, the payout ratio, which is how much dividends are to be paid out of profits is decided solely by the management of the company. Most of the times, a company does not distribute all of its profits in the form of dividends as, some part has to be retained for future needs.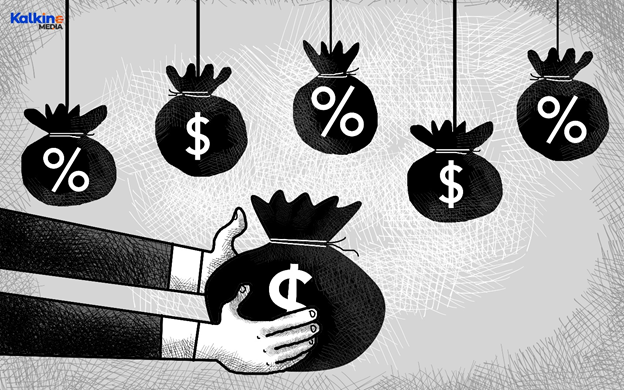 Image Source: Copyright © 2021 Kalkine Media
Investors prefer dividends mainly because of two reasons. First, it is a passive source of income, and second, it provides a margin of safety for the investment by the amount of dividends received. For example, if an investor receives AU$5 dividend on a AU$100 share, they would still be at breakeven, despite the stock falling to AU$95, as they have already pocketed AU$5 in the form of dividend.
Australian miners saw a bull run recently on the backdrop of surging commodity prices. Let's have a look at five high- dividend paying stocks from the Australian mining space.
Read More: Apollo Minerals (ASX:AON) finds high-grade mineralisation at Kroussou, shares soar to record highs
Fortescue Metals Group Limited (ASX:FMG)
Fortescue Metals Group is one of the largest iron ore miners in the world. The company explores, produces and processes iron ore in Australia, China and other parts of the world. Apart from iron ore, the company is also engaged in mining and exploration of copper and gold deposits.
Recently, with the company's 100 % renewable green energy initiative, Fortescue Future Industries reached its 30 June 2021 targets for initial decarbonisation projects. The FMG share price is trading at AU$25.29 and providing a dividend yield of 14%.
Jupiter Mines Limited (ASX:JMS)
Jupiter Mines, incorporated in 2003, owns and operates various mineral resource properties across Australia and has primary operations in manganese deposits. In Q1 FY22, the company's net consolidated cash balance fell from AU$65.62 million to AU$24.02 million, after Jupiter paid its final dividend for the financial year ended 28 February 2021.
The recent payout has given the JMS share price a healthy dividend yield of 10.3% with respect to the current market price of its share at AU$0.295. The company also successfully completed the demerger into Juno Minerals Limited in May 2021, separating its iron ore assets.
Rand Mining Limited (ASX:RND)
Rand Mining is the third company on our list of high-dividend paying miners in Australia. The company explores and develops gold and silver deposits in Australia and holds a 12.25% stake in the East Kundana Joint Venture, situated in the north east of Coolgardie. It has another prominent project, Seven Mile Hill project in Western Australia, in which the company holds half of the stake.
Image Source: Copyright © 2021 Kalkine Media
The current share price of RND is AU$ 1.49 and quoting at a dividend yield of 9.6%. The management will be including drilling Pode and Hera southern extensions in the company's June 2021 quarter exploration programs, with continued testing of the Startrek trend and Rubicon hanging wall zones.
Rio Tinto Limited (ASX:RIO)
Rio Tinto is a global miner, mining and processing mineral resources company and operates pit, underground mines, smelters and mills. The company has a wide portfolio mix of resources such as titanium dioxide, iron ore, copper, diamond etc.
The company continue to proactively manage COVID-19 situation and prioritise work across critical areas. The RIO share price is quoting at AU$125.87, with a dividend yield of 7%. The exploration and evaluation operating expense in 1H FY21 stood at AU$324 million, AU$44 million or 16% higher than 1H FY20.
Alumina Limited (ASX:AWC)
Alumina has a primary interest in alumina refining, and aluminum smelting and bauxite mining. The company operates at the global scale and has a vast network of alumina refineries and bauxite mines in Brazil, Spain, Australia etc. The company also undertakes shipping operations.
In Q2 FY21, the company had maintained a strong production performance for both bauxite and alumina. However, due to a high Handysize freight costs, alumina prices remained subdued and a contraction in margin was witnessed. The AWC share price is trading at AU$1.565, providing a dividend yield of 7%.
Read More: Why should investors look at BHP shares amid iron bull run?