Highlights

Despite the existing lockdown in Victoria due to COVID-19, real estate sector continues to be in good shape.
Some dividend-paying stocks from the real estate sector include CMW, CLW, CQR, SGP, GPT.
Despite being under lockdown for three months and Victoria still in lockdown, the Australian real estate industry continues to be in good shape. In Australia, the majority of people stay in metropolitan cities on the coast. The overall customer confidence is holding up, and there still exists a positive outlook with the ease in lockdown. In Sydney, new property listings for sale have been recovering in the past few months.
This article will explore some of the dividend-paying stocks from the real-estate space, providing dividend yields over 5%.

Source: ASX (Data as of 29 September 2021)
DO SEE: Top 25 ASX Stocks By Dividend Yield
Cromwell Property Group (ASX:CMW)
Real estate fund manager and investor Cromwell Property Group has consistently provided dividends since 2016. In FY2021, the Company announced an interim dividend of AU$0.01625, payable 19 November 2021.
In FY2021, CMW witnessed a 73.5% increase in the statutory profit to AU$308.2 million, while the Underlying operating profit dropped by 13.1% compared to the previous corresponding period (pcp). Total assets under management increased to AU$11.9 billion in FY2021 from AU$11.5 billion.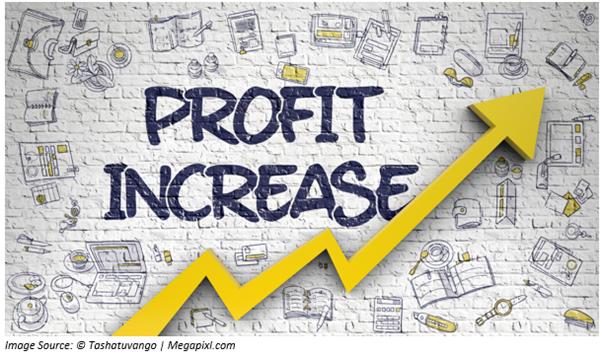 There are 29 projects across 10 nations. Out of these, six are in the planning stage, and the remaining four are in progress.
Charter Hall Retail REIT (ASX:CQR)
Charter Hall Retail REIT is managed by Charter Hall Group (ASX:CHC), which is amongst the top property groups in Australia with more than 30 years of experience in handling premium office, industrial & logistics, retail & social infrastructure property in the best interests of institutional, wholesale, and private investors. The Company has consistently provided dividends since 2011.
In FY2021, the Company witnessed a 7% drop in revenue from ordinary activities to AU$191.6 million. It generated a net profit of AU$291.2, up 558.8% from the previous close. It announced a distribution of 23.4 cents per unit, down 4.6% on pcp.
Supermarkets in turnover increased from 61% in FY2020 to 66% in FY2021.
Portfolio Occupancy grew from 97.3% in FY2020 to 98.3% in FY2021.
Property portfolio value increased by 12.1% in a year to AU$3,647 million.
RELATED READ: How Charter Hall Retail clocked 24% surge in first half profit

Charter Hall Long WALE REIT (ASX:CLW)
Charter Hall Long WALE REIT invests in high-quality al estate assets. These assets are leased to government or corporates.
In FY2021, Charter Hall Long WALE REIT reported a 3.2% growth in operating earnings to AU$159 million. It announced a statutory profit of AU$618.3 million and a distribution of 29.2 cents per share. During the period, CLW announced AU$1.4 billion of new property acquisitions, attributed to improving portfolio quality, sector diversification, and bolstering the quality and the diversification of tenants.
On 24 September 2021, CLW announced the acquisition of a modern distribution centre in Larapinta, Queensland, for AU$21 million on an initial yield of 4.77%.
Copyright © 2021 Kalkine Media
Stockland is amongst the largest diversified property groups in Australia. It owns, manages and develops various assets like shopping centres, office & industrial assets, residential communities & retirement villages.
In FY2021, the Company announced a statutory net profit of AU$1.1 billion. It declared a final dividend of AU$0.133, paid on 31 August 2021. The performance of SGP in FY2021 is the outcome of solid sales growth across its Communities business, the resilience & quality of its Retail Town Centres plus the ongoing implementation of logistics, Life Sciences & Technology development pipeline.
Further, the Company declared the acquisition of the Halcyon Group's land lease communities business. It accelerates SGP's land lease plan and is instantly accretive to FFO per security.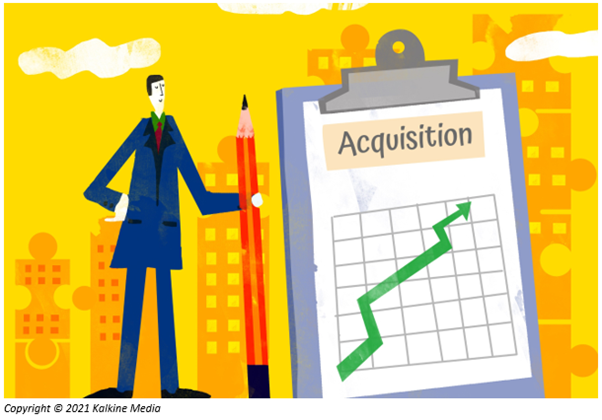 The Company is currently well-positioned to capitalise on major trends like:
The shift in consumer preferences toward suburban living.
Constant growth in institutional demand for real property assets.
Technological change driving customer as well as investor demand throughout core & emerging real estate sectors.
The Company has ~AU$33 billion development pipeline. It indicates the future development profits plus the creation of premium investment products.
GPT Group is amongst the largest diversified property groups in Australia. It owns & manages a portfolio of retail, office and logistics property assets throughout the country.
In 1H FY2021, the Company reported a net loss of AU$760.5 million with investment property valuation growth of AU$471.7 million. It declared an interim dividend of 13.3 cents, up 43% on pcp. Funds From Operations grew 24.6% compared to 1H FY2020. Net Tangible Assets improved by 5.2% to AU$5.86 per security. Total Centre sales increased 5% and Total Specialties sales up 6.5% compared to the equivalent period in 2019.
During the period, the Company finished the development of 32 Smith and Queen & Collins Office. In addition, four Logistics developments are in progress and would complete in 2H 2021.
At present, the Company has a strong balance sheet, and its liquidity position is strong.
ALSO READ: How did ASX-listed stocks CM8, GPT, ZNO fare in March 2021 quarter?