Highlights

A higher dividend yield stock is generally considered as stock with robust financial health.
Higher dividend yield could be because of a fall in share price.
Three stocks with dividend yields above 12% include- FMG, RIO, AGL.
Dividend yield indicates the financial health of the company. Dividend-paying stocks allow investors to profit via dividend or through capital appreciation. Also, these stocks are a source of regular income. However, there is a big misconception about high-yield dividend stocks that they are always good. It is also possible that the stock has a high dividend yield because of a fall in its share price, which could be an alarming situation.
Some companies belonging to sectors like REIT and master limited partnership have high payouts rates because it is ingrained in their structure.
With this backdrop, we would look at three ASX 200 listed dividend stocks with a dividend yield of over 12% and explore the reason for the increased dividend yield.
Fortescue Metals Group Ltd (ASX:FMG)
Fortescue Metals Group is a blue-chip company with a market cap of AU$48.49 billion. FMG has been a consistent dividend payer for the past 10 years. In FY2021, the Company delivered record performance and achieved a net profit of US$10.3 billion. It declared a total dividend for FY2021 of AU$3.58 per share, up 103% compared to the previous corresponding year (pcp).
During FY2021, the Company achieved its lowest ever Total Recordable Injury Frequency Rate of 2.0 and managed the ongoing challenge of COVID-19. Also, the Company achieved several milestones during the period comprising delivery of its newest mining operation at Eliwana. It delivered strong performance across the supply chain. Also, successful ramp up along with the integration of Eliwana contributed to the results in FY2021.
In FY2022, FMG started on a stronger note through operational excellence, followed by a constant focus on productivity and a disciplined approach to capital allocation.
ALSO READ: Here's why Fortescue Metals (ASX:FMG) shares are trading at YTD-lows
Stock Information:

Rio Tinto Limited (ASX:RIO)
Rio Tinto is also a blue-chip company and produces materials essential to human progress, such as iron ore for steel, aluminium for cars and smartphones. It has a market cap of AU$37.29 million and has provided dividends since 2012.
In FY2021, the Company achieved record financial results and declared a total interim dividend of US 56 cents per share (ordinary dividend of US 376 cents and special dividend of US185 cents). Net cash generated from operating activities increased significantly from US$5,628 million in 1H FY2020 to US$13,661 million in 1H FY2021.
The Company is advancing on its four priorities.
Identifying opportunities for operational improvement
Advancing the ESG agenda
Taking crucial investment decisions
Stepping up external engagement .
Stock Information:

DO WATCH:
AGL Energy Limited (ASX:AGL)
AGL Energy operates Australia's leading retail energy and dual fuel customer base. Since 2012, the Company has constantly provided dividends.
FY2021 was a challenging period for the Company because of the lower wholesale electricity prices, lowered electricity generation output at peak times, and the roll-off of legacy supply deals in Wholesale Gas.
It experienced a statutory loss of AU$2,058 million, involving AU$2,929 million of impairment losses, difficult contracts and costs linked with acquisitions, restructuring as well as the termination of the Crib Point project. Underlying Profit after tax slipped significantly by 34% to AU$537 million, including approx. AU$90 million of insurance receipts concerning the Loy Yang Unit 2 outage in 2019.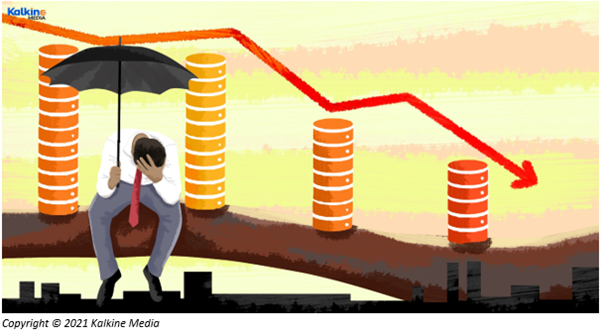 In FY2022, the Company is on track to deliver at least AU$150 million in operating cost reduction plus AU$100 million in sustaining capital expenses by FY2023.
ALSO READ: ASX surges 1.2% on tech, energy boost; News Corp, ZIP, AGL lead
Stock Information: