Highlights

In Australia, the online education market is anticipated to boom on account of technological advancements.
ASX listed companies operating in Australian education sector are majorly into e-learning solutions and services.
Few of the education sector stocks have provided double digit YTD returns to shareholders in 2021.
COVID-19 led lockdowns and resurging variants are forcing education and training institutes to operate from closed doors. The education sector is shifting to an online or hybrid mode globally. According to researchers, global education and training expenditure is set to cross the ten trillion mark by 2030.
5 ASX Education Stocks for 2021
In Australia, the online education market is anticipated to boom on account of technological advancements, eager learners and increasing penetration of smart devices. The Australia online education market can be segmented based on technology type, provider, application and region. The companies operating in this sector are majorly into e-learning, learning management system and virtual classrooms.
Related watch: Why Should Wellness Be A Part Of The Education System?
Why should investors look at education stocks?
The Coronavirus has fueled Ed-tech as a megatrend in Australia. It has created an opportunity for investors to take position in a revolutionary change. A few reasons to get placed in the growing sector are-
Remote learning has been adopted by most university students who are studying entirely online. Even school kids are doing most of their studies over the internet.
Education and training institutes have increased their spending on e-learning systems to improve student experience.
COVID-related job losses have also sparked a reskilling and upskilling desire.
Corporates are also insisting on hiring graduates having online micro-credential certifications.
Australia has over 350 privately owned EdTech companies who are looking to scale up and list.
In this backdrop, lets' look at Five ASX education stocks.
IDP Education Limited (ASX:IEL)
ASX listed mid-cap company, IEL is operating as an Australian education service provider for ~50 years. IDP has dedicated teams in Australia, Canada, New Zealand and UK and USA. It is also the world's largest international student placement company.
Recently on 1 July 2021, IEL acquired 100% of the British Council's Indian IELTS operations. The synergy benefits of AU$6–8 million, are expected to be delivered in 24 months of completion.
IEL shares have provided over 95.06% return in a year. IEL shares closed at AU$27.230 per share on ASX, as of 16 August 2021.
8VI Holdings Limited (ASX:8VI)
8VI is a Singapore-based FinEduTech company. 8VI has numerous offices across the Asia Pacific region. It supports a community of graduates and investors from 29 cities globally. On 12 August 2021, it organized its' first VI Summit virtually, the investor bootcamp in English, Mandarin and Malay. 8VI aims to build a community of educated value investors.
8VI shares have provided a mind boggling 7,738.71% return in a year. 8VI shares are pegged at AU$4.860 per share on ASX, as of 16 August 2021.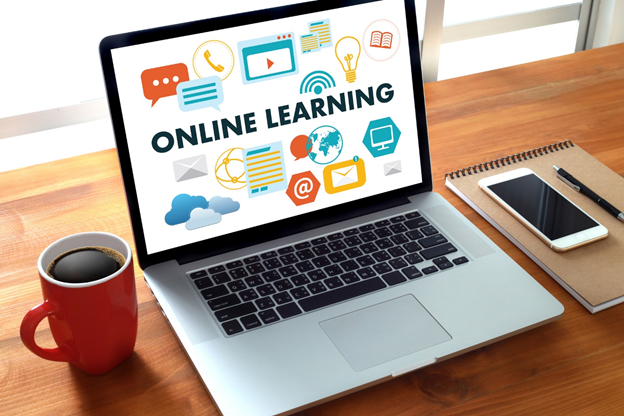 Image Source: © Adiruch | Megapixl.com
ICollege Limited (ASX:ICT)
ICT is a vocational training provider company. It has six businesses that deliver accredited and non-accredited vocational education and training solutions internationally. Its business helps employees stay updated in the ever-changing employment environment. On 12 August 2021 ICT shared its' preliminary final report for FY21. It reported a 51% increase in revenues from ordinary activities on pcp and an AU$2.95 million increase in NPAT on pcp.
ICT shares have provided over 139.13% return in a year. ICT shares closed at AU$0.110 per share on ASX, as of 16 August 2021.
Janison Education Group Limited (ASX:JAN)
JAN is an internet-based educational services company. It offers e-learning and digital assessment solutions for various educational courses. JAN serves customers globally. On 12 August 2021, JAN shared its' FY21 financials. It registered a strong 23% EBITDA growth and a 38% hike in revenues.
JAN shares have provided a 120.51% return in a year. JAN shares closed at AU$0.860 per share on ASX, as of 16 August 2021.
RedHill Education Limited (ASX:RDH)
RDH works in the private education market in Australia. It mainly caters to the students seeking to undertake study in Australia with higher education, vocational training, and English language programs. In its latest trading update shared on 12 August 2021, it reported strong performance, especially on the domestic forefront.
RDH shares have provided a 72.38% return in a year. RDH shares closed at AU$0.905 per share on ASX, as of 16 August 2021.
Bottom line
Despite many challenges faced by COVID-19, the demand for educational solutions remained strong. Potential of education innovations are enabling the growth of Ed-tech companies. The trend of Digital and blended learning is evolving the education sector totally.