Highlights

Travelling has become complex during the COVID-19 period.
The Australian government has requested citizens to avoid travelling, thus affecting the travel sector.
Companies such as FLT are getting impacted due to COVID-19 travel restrictions.
The outbreak of COVID-19 has changed international travel. In the existing environment, travelling has become more unpredictable and complex. The government has requested the citizens to avoid travelling amid resurging COVID 19 cases to escape health risks, consequently creating significant global travel disruptions.
Do WATCH: When will Australia lift international travel ban?
INTERESTING READ: Why safe, sustainable travel is more than a choice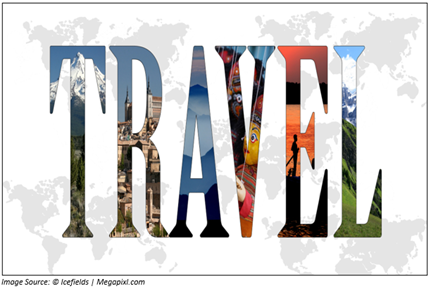 Like many other businesses from this space, Flight Centre Travel Group Limited (ASX:FLT) has also experienced the impact of COVID-19. Headquartered in Brisbane, FLT is amongst the largest travel retailers and corporate travel managers in the world.
During Q4 FY2021, the Company's recovery started gaining momentum, with travel demand escalating globally. Recovery was strong in the United States, with the leisure and wholesale businesses returned to profit late in the year. In the corporate sector, the total transaction value (TTV) globally bounced back to 40% of pre-covid levels by June 30, 2021.
RELATED READ: US revises travel ratings for 110 nations; eases restrictions
Corporate transaction volumes were higher than the total transaction value, reflecting stronger than normal domestic travel weighting. The Company noted that the volumes were 80% or above the pre-covid levels in China, France, and Germany by the July 2021 end.
FLT expects that Corporate TTV and ticket volumes would recover further in FY2022, given that the Company has formed solid foundations for continuous organic growth by
Securing accounts with pre-covid annual spending in the order of US$1.4 billion during FY2021 to bolster and diversify its global client base.
Retaining ~100% of large market or enterprise (FCM) clients.
Investing substantially in its customer offerings during the pandemic, with game-changing new platforms for FCM as well as Corporate Traveller set to launch during 1H FY2022.
In Australia, the ongoing lockdown in Australia is impacting the near-term bookings. However, the trading conditions and travel outlook are improving with vaccination programs gaining momentum globally and controls being removed or relaxed in numerous major markets, which is leading to a solid and instant rise in demand.
FLT's leisure business is attaining its strategic goals. Structural changes are now complete, and the business is positioned for recovery.
RELATED READ: ASX200 Flight Centre Travel Group Zooming on ASX over Shifting Business Plans.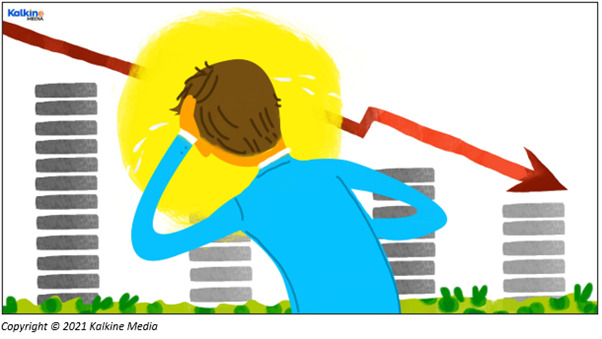 FY2021 Financial Highlights:
FLT registered an AU$507.1 million underlying loss before tax.
The Company experienced ~ AU$660 million in underlying losses during the last four months of FY2020 as most of the world was initially locked down.
In 2H FY2021, results were considerably impacted by the drop in and then loss of the Australian Federal Government's JobKeeper subsidy.
In 2H FY2021, the sales revenue increased by 48% (AU$76 million) but was offset by the AU$41 million 2H reduction in retained employee government subsidies.
What's Next?
In FY2022, the Company is targeting a return to monthly profitability in the corporate and leisure division. To reach break-even, FLT needs to generate ~50% of its pre-covid TTV in corporate & ~40% in leisure.
Seeing the existing environment, FLT mentioned it is not in a position to provide FY2022 guidance. Also, the Company expects strong returns on pandemic period investments in more favourable conditions.
At AEST 12:58 PM, FLT shares are trading at AU$16.470, down 1.082% from their previous close.