Summary

On a global scale, over 25% of the population is into gambling. In Australia, one-third of the adult population engages in gambling.
Tabcorp Holdings received a proposal from BetMakers to acquire its Wagering and Media business.
Crown Resorts brought changes to Crown Melbourne's business operations. It received a merger proposal from The Star Entertainment Group & an acquisition proposal from Blackstone.
PointsBet's subsidiary signed a binding deal to purchase Premier Turf Club.
The gambling industry was one of the hardest-hit areas during the COVID-19 pandemic. Due to COVID-19, land-based gambling venues were provisionally closed, and key national and international sporting codes were suspended The government also imposed several restrictions to curb the virus spread.
Australia is a nation with a deep history with many distinct sports. Experts believe that the global gaming industry is around US$400 billion, and a big portion of it comes from Australia's gaming sector. Worldwide, over 25% of the total population gambles. In Australia, around 33% of the grown-up population are into gambling.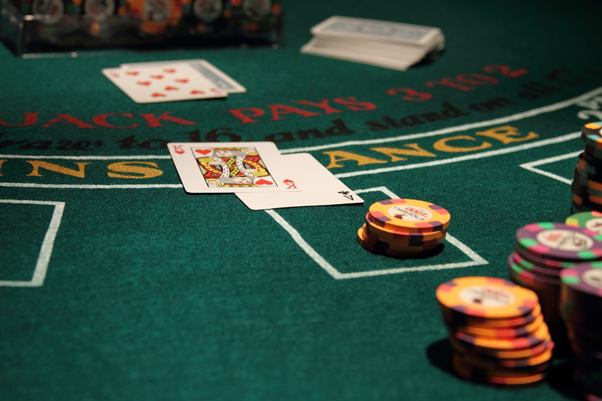 Source: Cafebeanzphoto | Megapixl.com
Popular ASX-listed players from this industry include Tabcorp Holdings (ASX:TAH), Crown Resorts (ASX:CWN), The Star Entertainment Group (ASX:SGR), SkyCity Entertainment Group (ASX:SKC), PointsBet Holdings (ASX:PBH), BetMakers Technology Group (ASX:BET), and Jumbo Interactive (ASX:JIN).
This article will look at the developments of three companies in the betting space in May - TAH, CWN, PBH.
Tabcorp Holdings Limited
Tabcorp Holdings Limited, a gaming and entertainment services provider, announced that it received an unsolicited, non-binding and indicative proposal from BetMakers Technology Group Ltd to acquire TAH's Wagering and Media business.
BetMakers highlighted that the value of its proposal was A$4.0 billion. It includes a cash consideration of AU$1.0 billion along with new shares in BetMakers worth AU$3 billion. The number of shares proposed by BetMakers would be fixed when any possible transaction is agreed between the parties. It would be fixed at a 15% premium to the BET share price at that specific time.
The proposal would depend on several conditions like due diligence, planning financing, receipt of all related regulatory consents, and several third-party approvals and consents.
DO READ: Why BetMakers' (ASX:BET) shares could be in focus today
Crown Resorts Limited
Crown Resorts Limited, one of Australia's largest entertainment business, was in the limelight this month for two reasons. The recent is the changes to Crown Melbourne's business operations. Following the announcement of the Victorian Government related to the 7-day lockdown, the Company on 27 May 2021 announced that from 27 May 2021 till 11:59 pm on 3 June 2021, gaming activities and food & beverage, retail, banqueting and conference facilities would be ceased. However, takeaway meals or meal delivery services would remain operational. Hotel accommodation would be provided for approved purposes.
The second reason for the business to come to the spotlight was The Star Entertainment Group Limited merger proposal. It also received an acquisition offer from The Blackstone Group Inc. and its associates to acquire overall shares in Crown via a scheme of arrangement at AU$12.35 cash per share.
Do Watch: The Buzzing Trends || Which ASX-Listed Company Completed Its Capital Raise With AU$428 Million?
INTERESTING READ: Blackstone tweaks conditions for Crown Resorts acquisition proposal
PointsBet Holdings Limited
Wagering services operator Pointsbet Holdings Limited was in the spotlight this month after announcing that its 100% owned subsidiary entered into a binding agreement to acquire an active pari-mutuel Advance Deposit Wagering operator, Premier Turf Club, LLC, for US$2.9 million.
The transaction depended on customary completion conditions and was projected to complete in May 2021.
In May 2021, the Company also announced that its subsidiary PointsBet Michigan LLC is now authorised to start iGaming operations and has launched its' proprietary iGaming platform in that state. The Company intends to introduce iGaming in New Jersey in June 2021. iGaming revenues in the US have expanded immensely since abolishing the Professional and Amateur Sports Protection Act in May 2018. Across New Jersey, Michigan, Pennsylvania and West Virginia in the March 2021 quarter, iGaming revenue surpassed US$770 million.
Stock Performance (as on 28 May)