Summary

The increasing internet penetration and government support are resulting in a huge opportunity for fintech space players like IOUpay.
IOUpay Limited is experiencing significant operational progress, notching up new agreements.
Following a recent capital raise, IOU looks suitably positioned to capitalise on the opportunities in the near future.
The pandemic era has ushered in a plethora of opportunities for the fintech space, globally. With economies focussed on rebuilding from COVID-19, this seems a crucial time for fintech players to buckle up and latch onto the opportunities.
One such player keeping a close watch on these opportunities is IOUpay Limited (ASX:IOU), a fintech and digital commerce software solutions provider. The Company's goal is to emerge as a top digital transaction processor in the thriving cashless markets of South East Asia.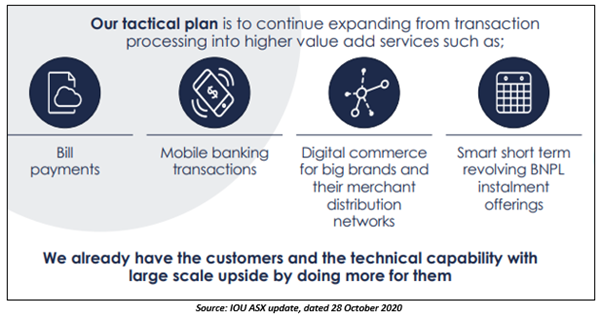 Interesting Read: IOUpay Limited (ASX:IOU) eyes dominance in SEA Digital Payment Market
Clear Roadmap Fuelling IOU Efforts
IOUpay has been taking initiatives including product enhancements as it realises that digital payment and purchase volumes would continue to grow in coming times, especially in its target markets. It remains focused on expanding its IOU Pay platform, besides offering a proprietary best-in-class BNPL platform.
A clear roadmap, advanced commercial pipeline and a suitable positioning are anticipated to fuel the Company's growth in the near term.
It is to be noted that IOUpay currently processes more than 18 million transactions a month in Malaysia and Indonesia. The Company, which caters to top tier customers, has an experienced management team which maintains robust connections with the biggest merchant networks in key industry segments.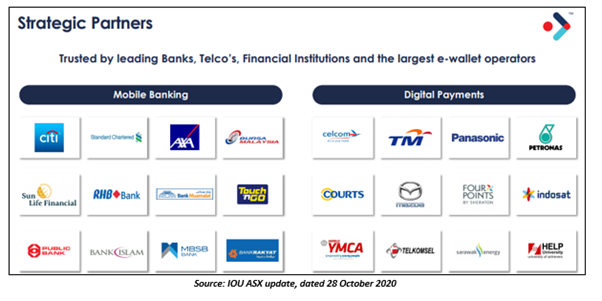 Interesting Read: Get Acquainted with High-Calibre Leadership Team at IOUpay Limited
Moreover, the Company secured additional funding in November 2020 to pursue new product development opportunities as well as product enhancements.
IOU Inks MSAs to Enhance Offering
Recently, the Company signed Merchant Services Agreements (MSAs) with two major Malaysian payment gateway providers.
Significantly, one of these is among the top three in Malaysia, on the basis of the number of customer payment transactions and active merchants.
To Know more, read here: IOUpay (ASX:IOU) Going Great Guns in Malaysia
Significant Agreement With CTOS Data Systems
Leading credit reporting agency of Malaysia, CTOS Data Systems Sdn Bhd, has inked a Subscription for Service Agreement with IOUpay. CTOS accumulates data from various autonomous public sources, offering more sophisticated and dependable identity and electronic Know Your Customer (eKYC) checks.
Among the wide range of services, the agreement offers IOU services like pre-inspection of potential customers, suppliers and contractors, processes for credit assessment and debt retrieval, and assessment, analysis and supervision of employment and property tenant.
Related Read: Digital Transaction Processor IOUpay (ASX:IOU) to Spread Wings with Higher Value-Added Services
In conclusion, IOUpay is eyeing faster growth by capitalising on the opportunities, on the back of robust merchant networks and transaction volumes.
Moreover, South East Asia is believed to offer the Company a great potential to grow with around 200 million people deprived of banking facilities and approximately 300 million people being underbanked, as per an IOU update, dated 28 October 2020.
Don't Miss! FY20 Performance and Sharpened Focus on Core Fintech Business Divisions
IOU share price quoted at $0.130 at AEDT 10:55 AM on 24 December 2020.