Highlights

Blue-chip stocks are those companies which have robust businesses and are more stable.
Market capitalisation is one of the best ways to identify blue-chip stocks.
BHP, RIO, CSL are some of the largest market capitalisation stocks on the ASX.
More often than not blue-chips stocks are considered to be the safest stocks to hold for the long term. These stocks have very large and well-established underlying businesses which help them to sustain through various business cycles.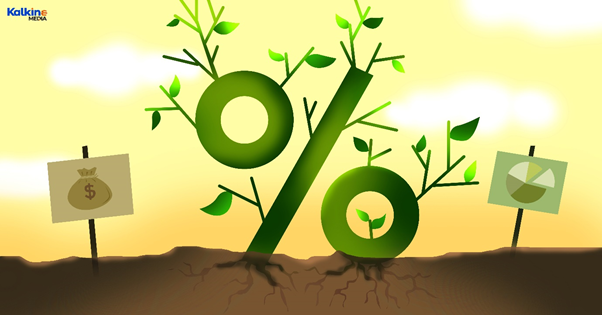 Image Source: Copyright © 2021 Kalkine Media
One of the ways to screen these robust businesses is look out for the stocks having the largest market capitalisation. Let us have a look at five of the largest ASX shares having mammoth market capitalisation (as of 7 September 2021).
Read more: Five ASX penny stocks that turned multi-baggers in 2021
BHP Group Limited (ASX:BHP)
One of the largest iron ore miners in the world, BHP Group clocked a massive underlying EBITDA of US$37.4 billion in FY21, up 69% over the previous year. ROCE (Return on capital employed) for the same period stood at 32.5%, while net debt reduced 66% to US$4.1 billion.
Driven by operational performance improvements, it continued to progress towards harnessing technology and innovation to bring resource to market sooner. The BHP share price closed at AU$42.04 on Tuesday, with the market capitalisation of AU$207.08 billion.
Commonwealth Bank of Australia (ASX:CBA)
CBA is the second largest listed company on the ASX with the market capitalisation of AU$181.26 billion. It is a multinational bank with operations in Australia, New Zealand, the US and the UK.
In FY21, the bank clocked a net profit of AU$8.84 billion, up 19.7% over the last year, while operating income increased 1.7% to AU$24.15 billion. The CBA share price closed at AU$102.14.
Rio Tinto Limited (ASX:RIO)
Rio Tinto is another miner in the list, having a market capitalisation of AU$169.99 billion. The company has recently resumed its operations at Richards Bay Minerals in South Africa and the management is on the task to ramp up the operations at the full capacity as soon as possible.
In 1H FY21 resultw, the company generated a net cash of AU$13.7 billion from operating activities, up by a massive 143% over 1H FY20. The RIO share price last closed at 108.7 on Tuesday.
CSL Limited (ASX:CSL)
CSL is a world-renowned biotechnology company that aims to treat and prevent serious medical conditions. In FY21, the company remained focused on Research and development (R&D), investing up to US$1 billion. Also, despite the tough times, the company opened 25 new plasma collection centres in FY20-21.
Revenue for the same period was up 10% which supported a 10% rise in the net profit after tax of AU$2.37 billion. CSL trades at a market capitalisation of AU$141.34 billion, with the share price closing at AU$310.25 on 7 September 2021.
Westpac Banking Corp (ASX:WBC)
Westpac is the second largest bank in Australia in terms of market capitalisation. In 1H FY21, the bank recorded a statutory net profit AU$3.44 billion, up 189% over 1H FY20. While the economic outlook is positive, the management is still uncertain and have remained prudent in impairment provisioning.
The cash EPS (earnings per share) came in at 97 cents – more than triple that of the previous corresponding period. The WBC share price closed at AU$26.03 on 7 September, with the market capitalisation of AU$97.3 billion.
Read more: Five ASX penny stocks that are in momentum
Bottom line
Blue-chip stocks with large market capitalisation are preferred by long-term investors because of their stability and scale of operations. Like all stocks, these stocks also carry an element of risk, however, it is much lower compared to that of mid-cap and small-cap stocks.
Read more: Five ASX penny stocks that started September on a bright note