Summary

Increasing frauds and scams have increased the responsibility of making the right hirings with fair history.
CV Check has been witnessing record revenues for the past few months on the back of high demand for background checks.
CV1 offers a wide variety of online smart background solutions, which employers can opt for.
Job markets are becoming much competitive with each passing day. Simultaneously, market situations are presenting distinct challenges for employees as well as employers. A commonly encountered challenge is to take the lid off applicants' history when they are not letting the cat out of the bag.
Which is why, it is imperative for an employer to hire after checking an applicant's background verification.
Through background checks, employers can get insight into backgrounds of candidates and ensure that the hiring made is dependable and honest. Moreover, an effective background check of a candidate can save a company from undesired troubles, especially those which impact the company's reputation.
PREVIOUS UPDATE: Another month of record revenue for CV Check (ASX:CV1), shares tick higher
How is CV Check topping revenue charts in background verification?
Amid the growing demand for background checks, ASX-listed background check company CV Check Limited (ASX:CV1) has registered a streak of record sales in consecutive months.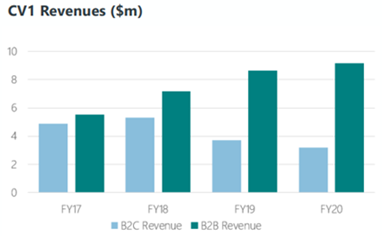 Source: Company Announcement 25 February 2021
The Company has continued its spectacular run and has lately reported a record total revenue of AU$2.2 milllion for the month of May 2021. Prior to this, CV1 attracted a significant number of fresh B2B customers every quarter through its sales and marketing programs and built strong momentum in its revenue.
The new wins and order strength from established customers have helped in driving consistent sales growth over the recent months.
CV Check's Offering
Employers can look for companies like CV Check that offer background check services through modern and cost-effective solutions.
The Company offers fast background checks through complete online modes while ensuring safety and privacy. Over the years, CV1 has earned the trust of various governments, licensing authorities as well as employers for employment purposes.
Through CV1, Australian employers get to choose from a broad range of employment background checks in one place. These include national police checks, employment reference checks, qualifications and credit checks, and financial and business checks.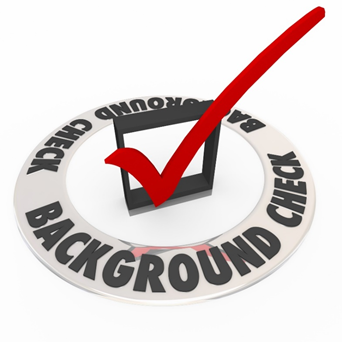 Image Source: © Iqoncept | Megapixl.com
CV1 has evolved and made background checks an easier process through smart and effective solutions.
INTERESTING READ: A hat-trick of bumper months? CV Check Limited continues to clock robust sales
Discrepancy in resumes prompting stringent background checks
Applicants are becoming cleverer at suppressing some information of their past record in order to be found more appealing or fitting to recruiters.
There may be instances where such cases are quite apparent, but many instances may require a stringent background screening check to reveal the unwanted aspects of an individual's past.
In a situation where an employer fails to investigate an applicant's background, the employer can land in a risky position and may be prone to consequences for negligent hiring.
IMPORTANT READ: Three major catalysts driving CV Check's (ASX:CV1) consistent growth
Major trouble begins when this negligent hiring causes harmful misconduct or illegal activities, which may further lead to penalising losses to the business, which might cost millions of dollars to the company. Even though a company pays hefty amounts to save itself from the consequences of illegal activities of the employees, it is less likely to gain back the confidence of its customers and pick up the lost reputation.
For example, an organisation might have an open position for a candidate to work with children or vulnerable citizens in the community. Therefore, it becomes the eminent responsibility of the employer to ensure that the hired candidate has a decent history and has not been involved in any activities that might put the children or citizens at any kind of risk.
Through the lens of CV1's offerings, the organisation can choose national police checks to ensure the safety of children and vulnerable citizens.
Image Source: © Tarikvision | Megapixl.com
DID YOU READ: CV Check (ASX:CV1) in fine fettle with strong revenue growth, acquisitions
All in all, there are effective solutions available to address employers' worries about employee background checks and the fear of risking the reputation of the organisation because of bad hires.
As rightly said, a stitch in time saves nine.
IMPORTANT UPDATE: CV Check Ltd (ASX:CV1) Delivers Sustainable Growth in 1HFY21, Reports Record Numbers
The CV1 stock closed at AU$0.145 on 24 June 2021.