Highlights

Way2VAT is a global leader in integrated VAT claim and return solutions in over 40 countries and over 20 languages, serving hundreds of enterprise businesses worldwide
Way2VAT helps businesses to reclaim their unclaimed VAT/GST by offering a simple, transparent and hassle-free VAT reclaim platform.
The W2V platform uses a sophisticated artificial intelligence (AI) technology that powers the world's first fully automated, end-to-end VAT reclaim platform.
Way2VAT is playing a leading role in the global shift to digital taxation models and systems to reduce VAT fraud, improve the VAT audit trail, and streamline the entire reclaim process.
Businesses spend a considerable amount on travel needs. Out of the total travel expenditure, a business can reclaim 4-10% of this amount spent on travelling through value-added tax (VAT – or "GST" in Australia), a common consumption tax on purchases in the UK, Europe and North America. Every year, businesses leave a significant amount of VAT/GST unclaimed due to the tedious and admin heavy process of reclaiming VAT.
The loss in VAT/GST-related revenues and efficiencies can be attributed to under resourced accounting departments, misplaced invoices, complicated processes and global lack of awareness of different tax systems.
Below we explore an automated end-to-end reclaim solution that is changing the way businesses claim their VAT/GST with faster and more efficient technology.
Introducing W2V
Way2Vat Ltd (ASX:W2V) is a pioneer in the VAT/GST space with patented artificial intelligence technology that provides a fast and efficient solution for enterprises and SMBs to submit their VAT/GST claims and returns.
Way2VAT was established in 2016 to challenge the VAT/GST industry's status quo by making VAT/GST refunds simpler and more intuitive. Since its establishment, the company has expanded to a team of more than 47 employees who serve over 150 enterprise clients including major companies like Endeavor Group, Siemens, EY and MasterCard.
The company applies a unique and scalable business model, deriving its revenue from clients for each successful VAT and GST reclaim transaction that it processes via the W2V platform. This platform can process a large volume of reclaims without substantially increasing the cost of processing them, making the technology highly scalable and cashflow consistent.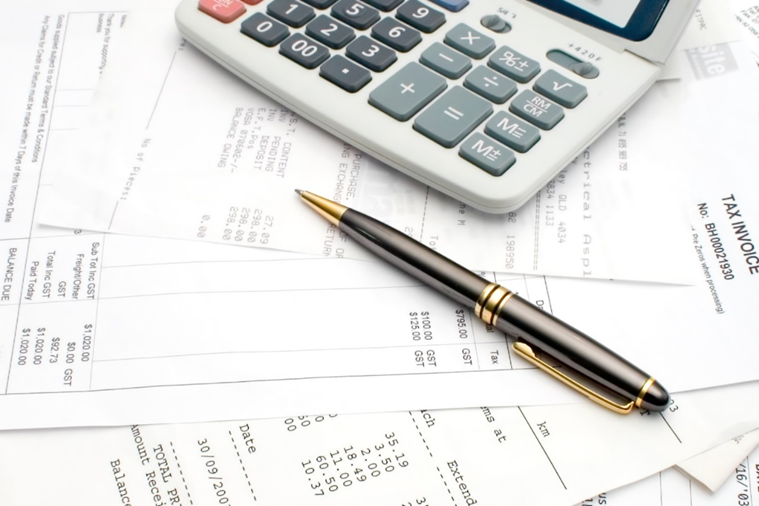 Source: © Paulbrian | Megapixl.com
Key features of W2V's platform include:
Fully integratable with expense management system (EMS) and any accounting software.
Complete transparency, visibility and control through online reporting and fraud detection.
GDPR, SOX compliance and the ISO certification to ensure all user data is secure and private.
RELATED ARTICLE: Way2VAT's (ASX:W2V) latest partnership deepens its SMB product reach
AI-VAT reclaim technology
Way2VAT is the first company to use patented artificial intelligence and deep-learning technology through the whole VAT reclaim process for improved efficiency, speed and fraud detection. To achieve this, they utilise a patented Automatic Invoice Analyser (AIA) technology based on computer vision, language processing, data science and deep learning. Doing so enables quick and easy VAT claims and returns to over 40 countries and in over 20 languages on a fully automated platform.
To utilise this technology, businesses can connect to Way2VAT's platform through an API that links to their existing expense management system. Here it analyses recoverable VAT and automates the reclaim process, submitting it to the relevant tax authority for the VAT return.
Businesses that use the technology typically reclaim up to 30% more in their VAT/GST, with up to 85% accuracy in automating invoice recognition for close to full automation. Once submitted, W2V is able to generate comprehensive reports to be submitted to the tax authority or accounting team.
The platform is fully compliant with GDPR and has unique capabilities for fraud detection to ensure all uses are compliant. Additionally, it offers anomaly alerts, VAT/GST "claim-ability" detection and VAT/GST risk analysis.
Source: © Murrstock | Megapixl.com
Tax Tailwinds
Supported in Europe by the OECD and in the UK by the "Making Tax Digital" initiative and the digitisation of the global taxation system, the antiquated manual system that has dominated VAT returns for years is being phased out due to its highly complex and time-consuming processes.
Many countries including Europe and the UK are now pushing companies towards VAT/GST automation in order to reduce VAT/GST fraud, improve the VAT/GST audit trail, and streamline the entire reclaim process.
Way2VAT is supporting companies to make the shift to digitise VAT/GST processes and will assist governments to monitor and increase transparency for eligible VAT/GST returns, and businesses to claim more eligible deductions, potentially saving them thousands.
To learn more about Way2VAT and its technology, interested parties can visit its website and learn more about services, clients and functioning of the Company.
Way2VAT finally lists on the ASX || Expert Talks with Mr Amos Simantov