Summary

South East Asia offers unprecedented growth opportunities to fintech players, owing to its burgeoning internet user base, increasing digital payment adoption and limited options for credit.
IOUpay Limited is one of the largest mobile banking and payment service providers in Malaysia.
The Company is expanding its offerings across the region, making notable investments. New investment opportunities are expected in the future.
Over the years, South East Asia (SEA) has witnessed significant growth in its fintech market. The number of internet users in the region has grown to 360 million, with 90% of them connected to the internet primarily through their mobile phones.
However, the market is still considered underpenetrated, owing to limited options for credit. Nearly 300 million of the adult population in the region are underbanked or unbanked.
At the same time, the fintech agenda, innovation and opportunities are growing at a rapid pace across the region.
IOUpay capitalising on digital boom in SEA
IOUpay Limited (ASX:IOU) is an ASX-listed fintech and digital commerce software and services provider, aspiring to be a leader in digital transaction processing in the thriving cashless economies of SEA.
The Company's solutions empower its institutional customers to safely validate end-user customers and manage transactions related to banking, payments, and purchases.
DID YOU READ: Armed with first-mover advantage, BNPL player IOUpay spreads its wings in SEA market
The Company follows a tactical plan of continued expansion from transaction processing into higher value-add services, including the following:
Smart short-term revolving BNPL instalment offerings
Bill payments
Mobile banking transactions
Digital commerce for big brands and their merchant supply ecosystem
Moreover, the Company is equipped with a significant number of customers and technical ability, which indicate large-scale potential. Besides this, the changes in the external environment are also seen as instrumental for the Company's growth.
IOU has made some notable investments to expand the scope of its offerings while adding higher value to its services. Moreover, some key emerging trends like the behavioural shift of consumers towards digital commerce and payments open the door to new investment opportunities.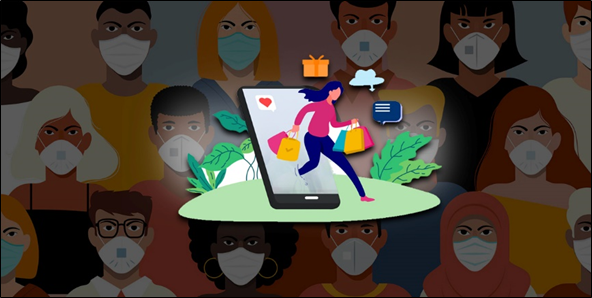 Image Source: Copyright © 2021 Kalkine Media
IOU is presently one of the major mobile banking and payment service providers in Malaysia, with over 20 million transactions being processed each month.
IOU's partnership with top tier customers like Citibank, Telekom Malaysia, Petronas, Bank Islam, and Sun Life Financial indicate strong operations.
At the core of IOU's operations, lies its proprietary fintech platform with several new product initiatives to drive growth.
The platform further empowers large customer groups to expand their information technology applications to any mobile device and incorporate mobile technology across their business.
EXECUTIVE APPOINTMENT: Meet Paul Russell – IOUpay's Newest Addition to Board of Directors
IOU poised for further growth
The Company is set to introduce new products to steer further growth amid robust e-commerce scenario in the region. There has been more than 200% growth in e-commerce in SEA since 2015. This is further anticipated to triple in value by 2025, and will expose the Company to large opportunities across Indonesia.

SEA market trends (Source: IOU Announcement 16/03/2021)
On top of all that, IOU has a well-established and strong executive and management team in place, whose extensive experience and proven track records in the online payments and banking sector have been a key source of IOU's vision and implementation strategy.
PREVIOUS UPDATE: IOUpay (ASX:IOU) deepens Malaysian footprint with RMS Reloads deal
Customers and merchant benefits at the heart of IOU
IOU offers significant benefits to customers, including speed and cost benefits with easy access through its web or app.
For merchants, IOU offers seamless and secure integration at a low cost. Moreover, the Company's BNPL offering holds the potential for 10-35% growth in merchant sales.
Image Source: Copyright © 2021 Kalkine Media
Beyond this, markets throughout SEA with restricted credit alternatives for consumers indicate huge growth opportunities for IOU, with approximately 200 million people presently having no banking facilities.
Moreover, the escalating internet penetration in SEA, along with government support for promoting cashless economies, highlight a robust growth opportunity for IOU.
ABOUT PLACEMENT: IOUpay Limited's (ASX:IOU) Largest Single Raise of $50M to Fire Up Expansion Plans
IOU stock traded at AU$0.310 on 7 June 2021.