Highlights

VAPAR uses its innovative technology to facilitate pipe assessment and repair processes.
Users can upload their CCTV footage using any web browser to VAPAR.Solutions™ with just a few clicks.
VAPAR.Solutions™ automatically codes inspection footage to identify and classify defects.
VAPAR has remained at the forefront of providing simple and fast pipe condition assessment, critical to managing water and wastewater infrastructure. The Company uses its innovative technology solutions to address the market need to detect and predict pipeline design issues early on, failure to accomplish which can cause property damage, injury, and even loss of life.
RELATED ARTICLE: How is VAPAR facilitating simple and fast pipe condition assessments?
With this backdrop, let us look at new and innovative technologies used by VAPAR for condition assessment to understand the state of underground infrastructure.
Cloud platform to access data
Users can upload their CCTV footage using any web browser and an internet connection to VAPAR.Solutions™ from anywhere with just a few clicks. Once completed, AI automatically processes inspection to be reviewed conveniently.
The ease of accessing VAPAR.Solutions™ allows water authorities and organisations to boost efficiency by saving on troubleshooting time. Furthermore, it provides additional flexibility, thereby making the entire process more convenient.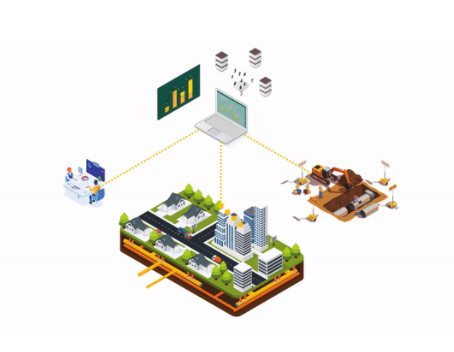 Source: VAPAR Website
AI-powered Visual Inspection Technology
VAPAR uses AI-powered technology to process inspection to produce results for further review automatically. Thus, VAPAR allows for quick and efficient navigation through sets of inspection footage files using the search, sort and filter functionality.
Machine Learning for coding and classifying defects
Powered by machine learning, which uses computer algorithms to predict outcomes more accurately, VAPAR.Solutions™ automatically codes inspection footage to identify and classify defects.
VAPAR's DIY coding feature allows the Company's partners to handle their CCTV coding using its easy-to-use interface. In addition, VAPAR's AI models can automatically and accurately code inspection footage, saving time and expenses for contractors and asset owners.
The solution categorises the uploaded CCTV videos into jobs folders, thereby making it easy to track projects and workflows. Thus, the integrated mechanism of data coding along with the classification and analysis of visual inspection data can help predict outcomes accurately.
VAPAR offers an exciting platform to track the status of jobs, allowing better resource allocation. What's more, it also displays condition data for the assets of consumers on map format. It gives a quick visual summary of defect location and severity.
Cloud-based secure storage sharing
With VAPAR.Solutions™, users can export their deliverables, store all data, and share results through a secure link. Moreover, Microsoft Azure cloud usage allows users to secure all their data and share results both internally and externally through a secure link.
On the basis of data provided by VAPAR's AI inspection models, customers receive objective recommendations for pipe repair and suggested actions on the basis of pipe defects and conditions.
VAPAR's robust integration of innovative technologies has allowed the Company to digitise and centralise the pipe assessment and repair process. The work goes a long way into preventing catastrophic incidents while also ensuring convenience and time efficiency.