Summary

Invictus Energy Limited (ASX:IVZ) has provided an update of its activities for the quarter ending December 2020.
The Company received a non-binding offer for farm-in to Cabora Bassa Project, completed a placement and selected a Preferred Contractor.
The Petroleum Exploration Development and Production Agreement review was completed.
Field operations commenced; additional seal potential was identified.
Adding flavour to the ongoing reporting season of ASX-listed companies, oil and gas explorer Invictus Energy Limited (ASX:IVZ) provided a progressive update of activities for the quarter ending December 2020.
The Company is focused on high impact energy resources in sub-Saharan Africa and is developing the Cabora Bassa Project. Leveraging the advantage of first movers in the lucrative Cabora Bassa Basin, Invictus' asset portfolio comprises 250k acres. Besides, Special Grant 4571 has the superlative multiTCF Mzarabani and Msasa conventional gas-condensate prospects.
GOOD READ: Why is Invictus Energy's (ASX:IVZ) Cabora Bassa Project an ideal answer to Zimbabwe's energy crisis?
RECEIVED: Non-binding offer for farm-in
Invictus has received a non-binding offer for farm-in to the Cabora Bassa Project, marking a significant Project development achievement. The proposed transaction is subject to the conclusion of technical, legal, and commercial due diligence by both parties. Besides, government authorities' approvals and agreements and execution of binding Farm-Out Agreement(s) are awaited.
Once the binding FOA(s) and satisfaction (or waiver) of conditions are met, Invictus will share details of the offer.
COMPLETED: PEDPA review & strategic placement
The Petroleum Exploration Development and Production Agreement (PEDPA) review was concluded during the quarter. The agreement is between Geo Associates (Invictus' subsidiary with 80% equity stake in SG4571) and the Republic of Zimbabwe. The Inter-Ministerial Committee undertook the review.
PEDPA offers the framework for progression of the Project via exploration, appraisal, development, and production phases. It also considers the commitments and rights of involved parties. Currently, Invictus is awaiting the execution of the agreement.
Notably, Invictus completed a further placement (Second Tranche) with Mangwana Opportunities Fund, raising the equivalent of $ 222,148 at a premium. There is now provision for an additional equity investment by the Fund over the next 12- 24 months. Besides, the Fund will support Invictus in achieving its strategic goals in-country.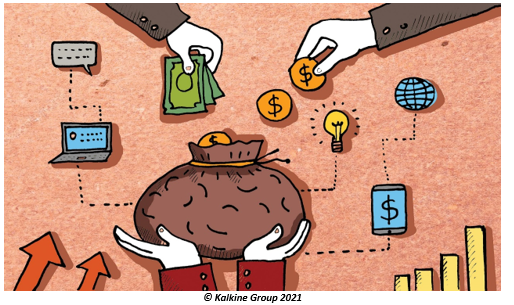 READ PLACEMENT DETAILS HERE: Invictus Energy Limited (ASX:IVZ): Completes Tranche 2 Placement With Mangwana, Field Operations To Begin In Cabora Bassa Basin
OPERATIONAL MILESTONE: Field operations done; additional seal potential
A successful field reconnaissance program was concluded ahead of schedule during the quarter-
Detailed traversing and mapping across the area were completed.
The optimal acquisition routes were identified.
Further exposure of the Jurassic-Cretaceous aged Dande Formation and perhaps younger sediments looming the southern Basin edge were unveiled.
MUST WATCH: In an exclusive conversation with Scott Macmillan, MD of Invictus energy limited
Besides, Invictus selected a preferred contractor to carry out a seismic acquisition campaign this year. Detailed planning will begin after the formal contract award.
As intimated in the December 2020 quarter AGM, Non-executive director Mr Eric de Mori will retire from the Board.
Looking at financial footing, Invictus closed the quarter with cash and cash equivalents of $ 941k.
Way Forward
Invictus is making considerable progress in executing the first seismic acquisition program in the country for three decades. It is working closely with the seismic contractors. An acquisition campaign may start this year after the rainy season ends.
A high impact basin opening drilling campaign will then be conducted to test the Cabora Bassa Basin's petroleum potential.
IVZ shares traded up by 2.8 % mid-day to $ 0.072 on 3 February 2021.
RELATED READ: What's in Store for Invictus Energy (ASX:IVZ) in 2021?