Highlights

ZOLEOTM is an innovative satellite communicator that connects with phone/tablet to provide messaging coverage everywhere.
The device enables users to remain connected and secured while venturing beyond mobile coverage.
Beam receives recurring subscription revenues from ZOLEO.
The device provides SOS alerting with 24/7 monitoring, check-in, and weather forecasts.
Since its launch, 115,225 units of the device have been ordered from Beam.
Imagine being trapped in a remote area with no mobile phone signals. It is clearly one of the terrifying situations anyone would try and avoid falling into. However, if such an emergency situation does arise, it is a must to carry an emergency satellite communication device to ensure safety. Anyone who lives, works, or plays on the fringe of mobile coverage needs a safety system to count on.
One Australian company which has come to rescue by ensuring communication in the face of unavailable or unreliable cellular coverage is Beam Communications Holdings Ltd (ASX:BCC).
Beam has come up with an innovative device that extends smartphone messaging coverage to everywhere on Earth and it receives recurring revenues from subscribers.
The only ASX-listed developer of mobile satellite equipment serves some of the largest satcom players of the world, including KDDI Corporation, Inmarsat, Telstra Corporation Limited (ASX:TLS), Thuraya, and Iridium Communications Inc (NASDAQ: IRDM).
Beam has been on an upward growth trajectory in recent times on the back of success of ZOLEO Inc, which is its joint venture with Canadian company Roadpost Inc.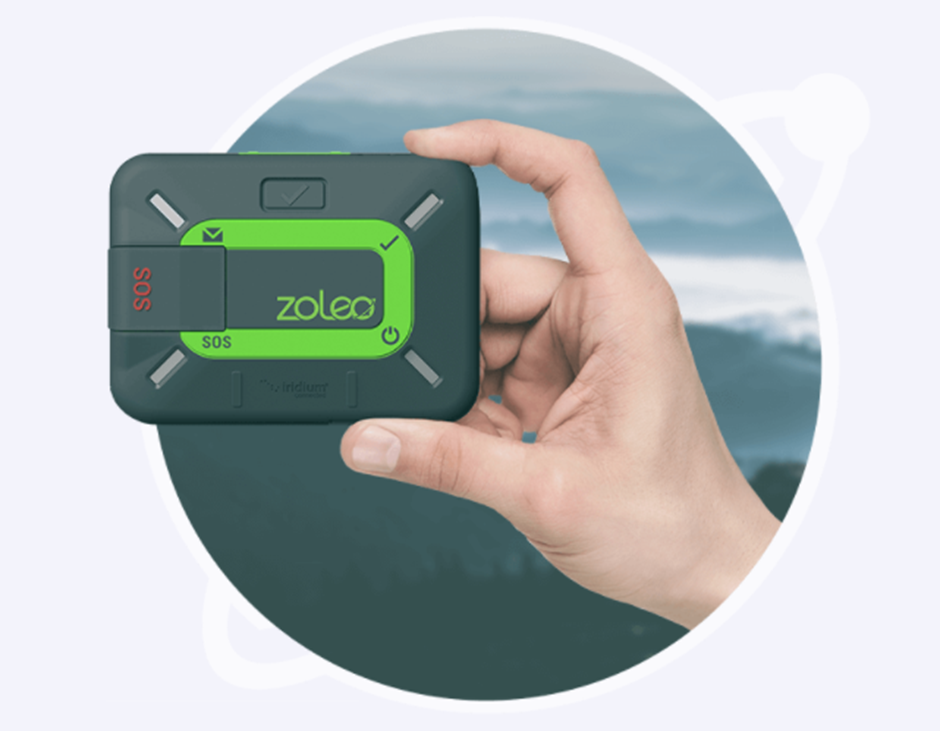 Image source: Company press release
ZOLEO™ Satellite Communicator: A life saving device
ZOLEO™ is the world's first truly seamless global messaging and personal safety solution, designed for smartphone users who venture beyond mobile coverage.
ZOLEO is a satellite communication device that provides connection whilst travelling in and out of mobile coverage. The global satellite communicator has been designed to transmit SMS, chat messages and emails over the Iridium satellite network, mobile or Wi-Fi.
In remote areas where mobile signals are not available, ZOLEO™ device connects with the free app on their phone/tablet via the satellite network.
Users can easily check in with one button press to let their family or friends know they are fine. Location Share+ allows ZOLEO™ users to share their location with their contacts.
Also, the device has an SOS button with 24/7 monitoring. In case of emergency, SOS alerting can get immediate assistance.

Image source: ZOLEO website
MUST READ: Beam Communications hits a milestone with ZOLEO orders topping 100K+

High demand for ZOLEO™
The seamless global messaging device has won rave reviews from users across the globe. There is high growth potential for Beam from its ZOLEO™ recurring subscription business.
Since its launch, around 115,225 units of the device have been ordered from Beam. As per company estimates, Beam will register an operating profit of about AU$1.5-1.8 million per year from just 15,000 subscribers on the lowest price plan.
The device has also notched up numerous high-profile international as well as domestic awards, such as the Outdoor Retailer Product of the Year in 2021, the Australian Business Awards (ABA) 2020, the Mobile Satellite Users Association (MSUA) "Top Mobility User Experience Innovation" Award, and the 2020 ACOMM (Australian Communications Industry) Award.
ALSO READ: Beam Communications (ASX:BCC) clocks record revenue in FY21
What's next for ZOLEO™?
Be it remote roads, oceans, backcountry or Polar regions, ZOLEO™ is perfect for messaging connectivity anywhere in the world where cellular coverage is unavailable or unreliable.
FY21 was a highly productive year for Beam communications with record revenue and profit before tax. Now, the firm is targeting higher sales of ZOLEO, further expansion in prominent markets worldwide, and greater subscription-based revenue in FY22.
To know more about Beam Communications, click here.
BCC shares traded at AU$0.540 on 17 November 2021. The Company has a market capitalisation of AU$40.53 million.