Summary

IOUpay has been on a spree of strategic partnerships with established industry players in recent times.
The Company has bolstered its leadership team to crank up business expansion.
IOU has a strong capital platform to execute its market validated business plan.
The Company is focused on accelerating its market position as a leading operator in the digital payments and BNPL sectors in South East Asia.
Fintech and digital commerce company IOUpay Limited (ASX:IOU) is committed to providing seamless digital transactions experience and becoming a financial companion to its consumers and merchants.
Over recent months, IOU has been on a winning streak, having established strategic partnerships with several industry players, thereby, further inching closer to its aim of becoming a leader in the ever-growing cashless market in South East Asia (SEA).
The Company already stands as one of the largest digital transaction services and payment processors in Malaysia.
Let us look at the three key elements driving IOU's consistent growth.
DID YOU READ: What's fuelling IOUpay's (ASX:IOU) growth in SEA digital payments market?
Key strategic partnerships with industry players
IOU has been focused on securing strategically targeted, high-quality and large merchant networks for laying the early distribution platform for its new BNPL service offerings.
It is to be noted that the Company recently rolled out its new offering, myIOU. The buy now pay later (BNPL) service is designed to cater to retail and e-commerce merchants with flexible payment options for their in-store and online consumers.
Image Source: Copyright © 2021 Kalkine Media
IOU's latest strategic partnerships with Razer Merchant Services, EasyStore, iPay88 and MYP1 Commerce Sdn Bhd offer a significant pool of merchants.
EasyStore has more than 7,000 merchants across the South East Asian market
iPay88 serves a client base of over 45,000 online merchants and 20,000 in-store merchants in the Malaysian market, with operations across South East Asia.
MYP1 has a merchant base of 15,000.
Razer Merchant Services provides online payment services for more than 50,000 merchants in Malaysia.
PREVIOUS UPDATE: IOUpay (ASX:IOU) deepens Malaysian footprint with RMS Reloads deal
Strong additions to the leadership team
IOU has been at the forefront of responding to the compelling changes in the business environment, especially on the leadership front.
The Company has been making new appointments to its management team, in sync with the expansion and improvement of its key competencies and identifying growth opportunities.
Image Source: Copyright © 2021 Kalkine Media
The latest additions include the appointment of Eddie Lee as the Chief Commercial Officer (CCO) and Calvin Yeap as the Chief Marketing Officer.
Additionally, the Company appointed Paul Russell as a non-executive director to its Board of Directors. He has previously served as Director, Structured Asset Finance at Westpac Institutional Bank.
TO KNOW MORE, READ: IOUpay (ASX:IOU) bolsters its leadership team to expand BNPL offering Meet Paul Russell – IOUpay's newest addition to board of directors
Strong financial position
In February this year, IOU raised around AU$50 million through a placement. The Company had AU$54,611,000 in cash and call deposits as on 31 March 2021.
The strong financial footing enables IOU to fund its growth initiatives, including digital payments, business development opportunities in the BNPL space, and expansion of its operations in Malaysia as well as other territories of SEA.
In its March 2021 quarter update, IOU highlighted that it is on track to attain its key June Quarter 2021 Roadmap deliverables.
ABOUT PLACEMENT: IOUpay Limited's (ASX:IOU) Largest Single Raise of $50M to Fire Up Expansion Plans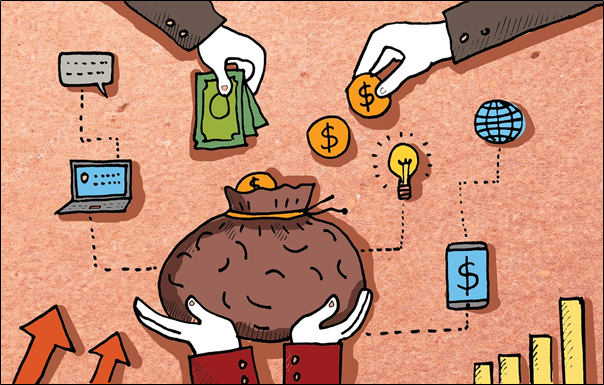 Image Source: Copyright © 2021 Kalkine Media
Moreover, IOU remains dedicated to make the most of strategic, high potential opportunities so as to benefit from its first-mover advantage in the SEA region, ensuring that quality remains the hallmark of all activities.
Overall, IOU looks to benefit from the chronic lack of consumer credit in the SEA market, which indicates a massive opportunity with substantial growth potential in digital payments. IOU continues to work on the key areas to accelerate its market position as a leading operator in the digital payments and BNPL sectors in SEA.
IOU stock was trading at AU$0.242 on 1 July 2021 at AEST 11:15 AM, up more than 3% from its previous close.