Summary

Surefire Resources NL (ASX:SRN) has completed the first phase of its major drilling program at Yidby Road.
The Company is expecting initial results to be finalised shortly and will then plan the next phase of drilling program.
Surefire also initiated an exploration program at Perenjori with the commencement of a detailed aeromagnetic program over two northern tenements.
On 29 April 2021, the stock of explorer and developer Surefire Resources NL (ASX:SRN) was trading up by 4% at A$0.026. Positive momentum seemed to have persisted since the Company released a market update explaining the developments at its gold projects- Yidby and Perenjori in Western Australia.
INTERESTING READ: Surefire Resources Aims To Up The Ante at Gold Projects
Tenement location of Yidby & Perenjori Projects on geology, Source: Company announcement, Apr 2021
Yidby Road Drilling Program Completion
The first phase of the significant drilling program at Yidby Road has finally concluded. The drilling focused on extending the previously intersected zone, which produced thick and relatively high-grade intersections from an east dipping, with mineralised zone straddling the boundary between sheared ultramafic/mafic rocks and a large felsic "porphyry" intrusion.
RELATED READ: Surefire Resources going great guns at Yidby Road gold prospect
Revelations to date are-
Most of the holes have intersected the mineralised structures, with massive quartz-sulphide veining and felsic porphyry across wide intervals.
The gold mineralised zone has been tested over a greater than 200m strike length and 200m below surface.
The mineralised zone is open in each direction.
Previous, exceptional intersections include-

YBRC007: 56m @ 1.97 g/t Au from 44m including 4m @ 14.47 g/t Au.
YBRC008: 40m @ 3.01 g/t Au from 24m including 4m @ 26.57 g/t Au.
ALSO READ: Surefire triggers off major drilling program at Yidby Gold Project
Additional Drilling Planned At Yidby Road?
Currently, Surefire is expecting initial results to be finalised. The next phase of the drilling program will start, subject to the widths and grades intersected.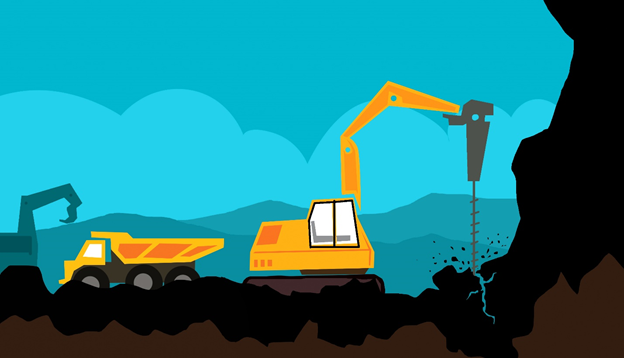 Copyright © 2021 Kalkine Media Pty Ltd
Historical aircore drilling intersected mineralisation across a 400m zone to the west of the recently intersected zone. This corresponds with a major structural corridor identified from aeromagnetic and gravity imagery (extending for over 5km within the Company tenements).
Besides, MMI soil sampling results affirmed the 400m-wide anomalous corridor. They suggest that the zone extends at least another 400m to the north-west.
Surefire may plan further drilling to test these regional targets.
GOOD READ: After a robust H1 FY20 show, Surefire Resources charts out 2021 pipeline
Exploration Initiated At Perenjori, Detailed Aeromagnetic Program Underway
An exploration program has been initiated at the Perenjori Gold and Base Metals Projects. A detailed aeromagnetic program commenced over the two northern tenements at Perenjori-
The program will include 5,480 line kms at a 50m line spacing.
It has been designed to define un-tested extensions of the Koolanooka Greenstone Belt and interpreted structures (prospective for gold and base metals).
Interestingly, preliminary interpretation of regional magnetics suggests the presence of a greater than 25km untested greenstone within Surefire's Kadji tenement (E70/5575). This extends into tenement E59/2446.
The interpreted greenstone is bounded by key NW trending fault structures. It is truncated as well as dislocated to the west at Kadji's northern end.

Notably, these major structures are analogous to Yidby Road's structural corridor. They are highly prospective for gold mineralisation.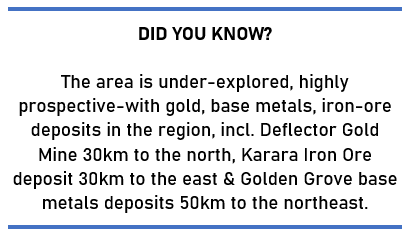 DON'T MISS: Surefire Resources (ASX:SRN) in Fine Fettle to Unlock Perenjori Iron Ore Potential
Detailed Gravity Survey Planned At Perenjori?
Reportedly, a large (but poorly) defined high gravity is associated with the greenstone corridor. It possibly indicates a large mafic/ultramafic intrusive complex.
Surefire explains that a detailed gravity survey will be required to define this potential intrusive complex. It will then be followed by induced polarisation (IP) surveys. These surveys will be conducted in key target areas. The aim will be to define zones prospective for base and precious metal sulphides (including nickel, copper, and platinum group elements).
GOOD READ: How the recent gold acquisitions might propel Surefire Resources' growth