Image Source: SPA Website
Summary

Innovative technologies developer Spacetalk disclosed that Telstra had granted full technical approval to its device, Spacetalk Adventurer.
The Company stated that Adventurer would be placed on Australia's largest mobile network operator's core wearable device range.
Spacetalk anticipates the launch of Adventurer on 13 April 2021.
ASX-listed innovative technologies player, Spacetalk Ltd (ASX:SPA), has revealed that its Spacetalk Adventurer has obtained Full Technical Approval from Telstra. With the significant announcement, SPA shares moved up on the ASX and were trading at A$0.155, up 3.333%, at AEDT 03:40 PM.
Technical Approval for Spacetalk Adventurer
On 30 March 2021, Spacetalk updated that the Adventurer device achieved Telstra's Technical Approval following the successful completion of all exhaustive device testing. The testing ensured that Adventurer was optimally configured for Telstra Australia's network frequency bands. As announced earlier, the launch of Adventurer is planned for 13 April 2021 across all Telstra retail stores and online channels.
Spacetalk Adventurer would be placed on Telstra's core wearables device range. Moreover, the device will range across Telstra's entire Australian retail store network and online channels.
With 19 million retail mobile services/stores across Australia, Telstra is the country's largest Mobile Network Operator. Besides having a substantial footprint in Australia's branded brick-and-mortar retail stores, Telstra also has robust online retail presence.
Adventurer for outright purchase
The Company disclosed that initially, the Spacetalk Adventurer devices would be offered for outright purchase or on hardware repayment option by Telstra.
Telstra customers can add a Spacetalk device to their account with a new or existing Telstra service (mobile plan, ADSL, NBN). The customers can pay for the Spacetalk devices on their bill over 12 or 24 months.
Notably, Telstra and Spacetalk would work towards building an effective monthly SIM service plan exclusively for Spacetalk devices. The service plan will simplify the offering for Spacetalk customers besides allowing the telecommunications company to add new mobile service subscribers to their network.
Spacetalk Adventurer in a nutshell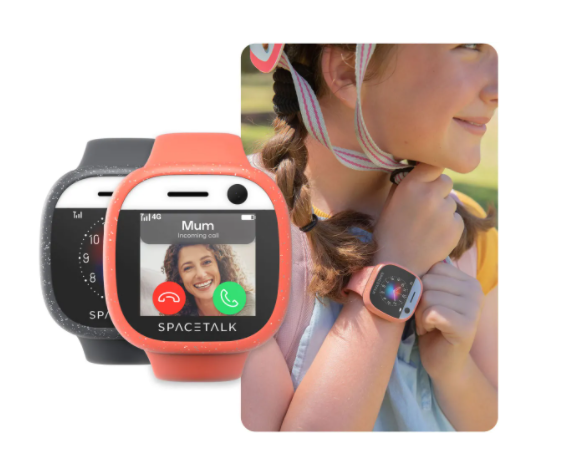 Image source: SPA Website
Spacetalk Adventurer is a 4G mobile smartwatch and GPS device developed for kids aged 5-12.
Spacetalk launched the new Spacetalk Adventurer smartphone watch in December 2020.
Spacetalk Adventurer is an entirely new design-build and technology platform with exciting new features.
The device has new functionalities for the family to stay connected.
On Telstra's technical approval, Mark Fortunatow, CEO of Spacetalk, commented: