Highlights

Altech Chemicals Ltd cracks the silicon code in the anode of lithium-ion batteries.
The proprietary alumina coating technology resulted in the improvement of energy capacity by 30%.
Industry experts are trying to infuse silicon in lithium-ion batteries, but the technology has a few shortcomings.
The introduction of silicon coating technology will improve energy density and battery life.
Altech's R&D team to commence Phase 2 to further enhance energy capacity.
You probably heard this:
Billionaire Elon Musk has said that in the future, Tesla batteries would contain more Silicon to achieve the required step-change in battery energy density and reduced costs.
For this to be achieved, high-energy capacity metallurgical silicon needs to be introduced into anode chemistry, as silicon has 10 times the energy retention capacity than that of graphite. However, there appear to be some major technological challenges!
An Australian company, Altech Chemicals Limited (ASX:ATC|FRA:A3Y), has cracked the Silicon Code. In a significant breakthrough, the Company has reported enhanced performance of lithium-ion batteries using its proprietary technology. The Company has achieved the game-changing breakthrough and produced a lithium-ion battery with 30% more anode energy capacity than a conventional lithium-ion battery.
Latest video update on ATC's coating technology: Watch Now
The research team at the Company's R&D lab achieved the significant feat after an extensive series of experiments and research works at its Perth-based lab.
Impact of adding silicon in lithium battery Source: Altech Chemicals
This breakthrough development comes at a stage when the world is shifting towards electric vehicles (EV). As per the Resources and Energy Quarterly September 2021 version, the EV market is anticipated to show a phenomenal rise in demand by 30% to nearly 25 million units annually by 2030. The report forecasts the global electric vehicle sales to grow to 5 million units mark in 2021. Moreover, an electric vehicle (EV) may use several batteries in its lifetime.
Altech's alumina coating technology had shown immense potential, and now the latest results showcase improved energy capacity by 30%. Altech has now embarked on Phase 2 of R&D works and strives to improve the energy capacity beyond 30%.
The battery industry faces two critical challenges: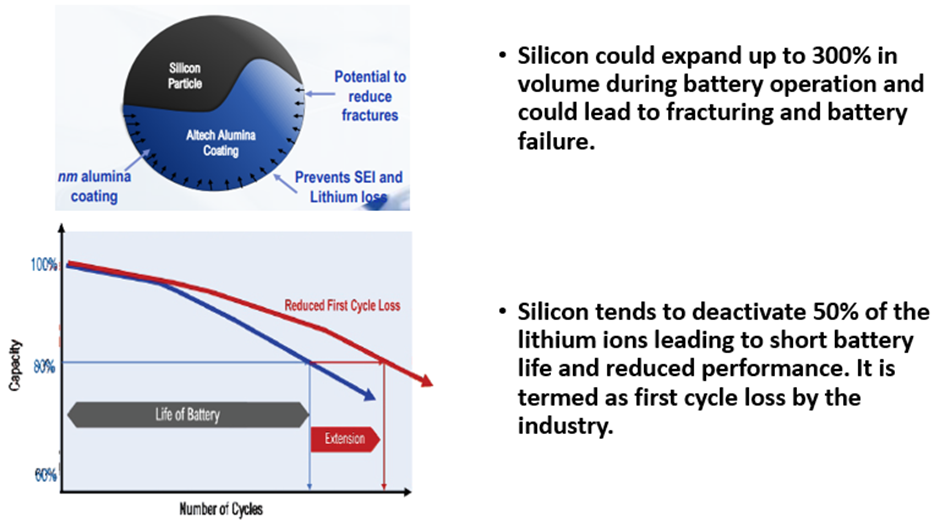 Image source: Company update, 30 July 2021
Altech's R&D team, headed by Dr Jingyuan Liu, finally resolved first-cycle loss and swelling problems. The research team worked on high purity alumina (HPA) coating technology on the battery anode materials.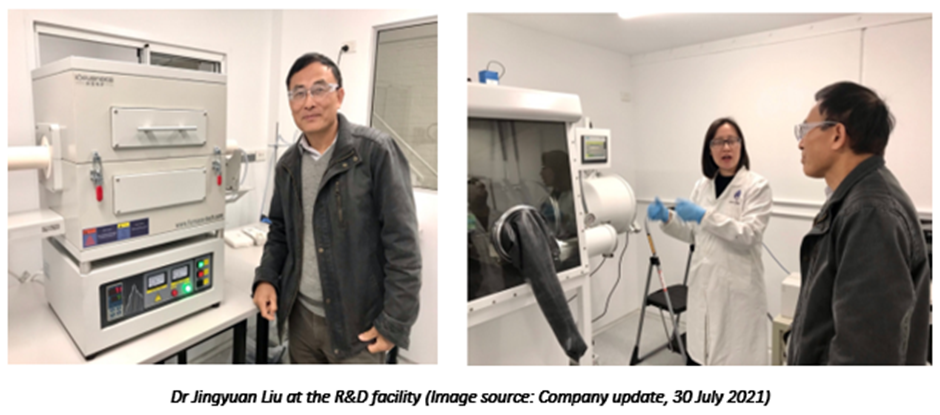 The half-cell battery tests of alumina-coated silicon incorporated in graphite anodes resulted in a 30% increase in energy capacity compared to a normal lithium-ion battery. The averaged energy retention capacity of Altech's lithium-ion battery anode material stood around 430 mAh/g against a normal lithium-ion battery anode with ~330 mAh/g. The silicon and graphite samples were procured from Altech's partners Ferroglobe Group and SGL Carbon.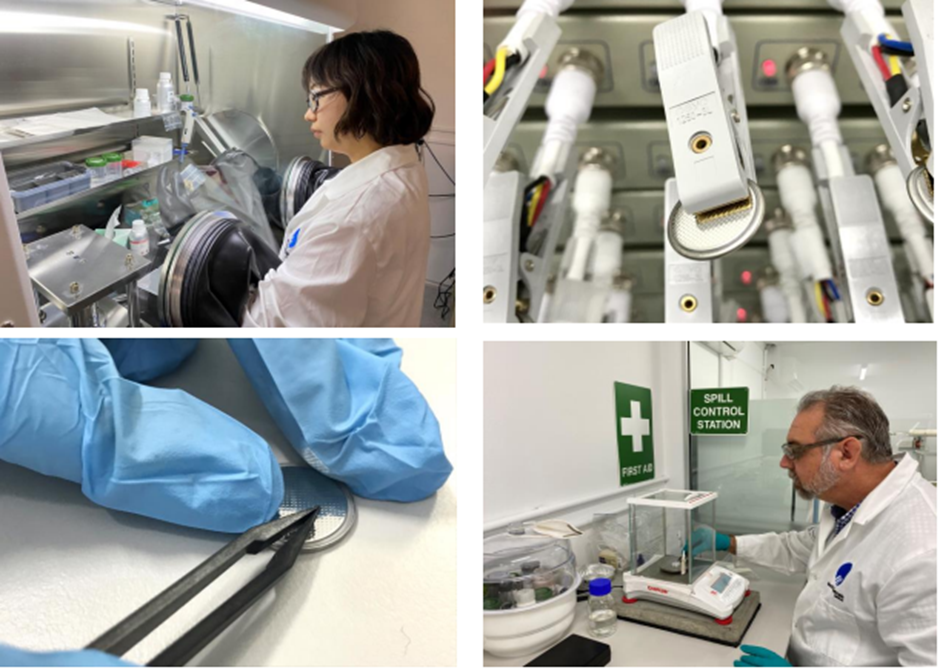 R&D work in progress Source: Altech Chemicals
Mr Iggy Tan, the Managing Director of Altech Chemicals, reacting to the breakthrough results stated that even Tesla planned to enhance the amount of silicon in lithium batteries to upgrade energy density and battery life. It is truly remarkable that Altech has achieved the significant milestone.
"A 30% higher energy capacity lithium-ion battery will mean significant cost benefits to the battery and electric vehicle industries around the world. Phase 2 of our research and development work will see the Company strive beyond the 30% energy increase. The Company has already commenced a prefeasibility study for construction of 10,000tpa battery materials plant in Saxony, Germany, to service the burgeoning European lithium-ion battery market" Mr. Tan concluded.