Summary

The Australian Federal Government has devised infrastructure development plans for nation-building projects and supporting job creation.
The Morrison government has allocated AU$15.2 billion in the 2021-22 budget for infrastructure projects.
Saunders International provides innovative and cost-effective solutions to a wide range of industries and infrastructure clients.
The Company has earned strong reputation in the sector and has managed to retain clients from its' inception in 1951.
The Australian government has a 10-year, AU$110-billion infrastructure development plan to push nation-building projects. The investment in the infrastructure sector is aimed at supporting jobs and driving growth in the allied sectors.
Through the federal budget 2021-22, the government has allocated additional AU$15.2 billion, which is expected to support nearly 30,000 jobs across the country. The budget has room for several new construction projects, including roads, bridges, and national freight, coupled with projects focused on the safety and maintenance of several installations of strategic importance.
Also read: Why is oil & gas industry seeing red over federal budget?
The Morrison government has allocated substantial funding for the development of gas infrastructure. Last year, the PM office devised a National Gas Development Plan, which is primarily focused on gas infrastructure development to curb emissions. The government believes that the road to a hydrogen-based economy goes through the natural gas development way, as it is the primary source of cheap hydrogen.
As the infrastructure sector in Australia is receiving strong government support, companies operating in the related space are expected to be the main beneficiaries.
On that note, let us discuss Saunders International Limited, which, since its establishment in 1951, is an active contributor to the development of Australian industries.
Saunders International delivering project excellence
Saunders International (ASX:SND) is a multi-disciplinary engineering, construction, and maintenance services provider. The Company has a long history of over seven decades of developing innovative infrastructure solutions for a wide range of industrial and infrastructure clients.
Its reputation and quality of work is evident from its huge clientele. Some of the clients are availing the services of Saunders since the 1960s. Mobil, BP, Caltex, and Shell are among many others that prefer Saunders' innovative and cost-effective solutions for their infrastructure needs.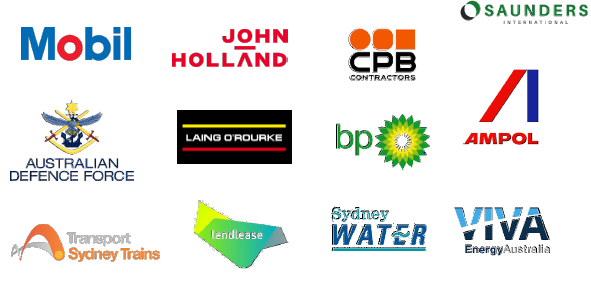 Key clients of SND (Image source: SND update, 26 February 2021)
Good read: What's on Saunders International's (ASX:SND) agenda for 2021? A look at key priorities
Comprehensive range of projects & services
Saunders caters to a range of industries, including oil and gas, mining & minerals, defence, infrastructure, water, and energy.
The Company has in-house expertise to deliver a comprehensive range of services, including EPC construction, fabrication, structural mechanical & piping, engineering & design, and industrial maintenance & shutdowns.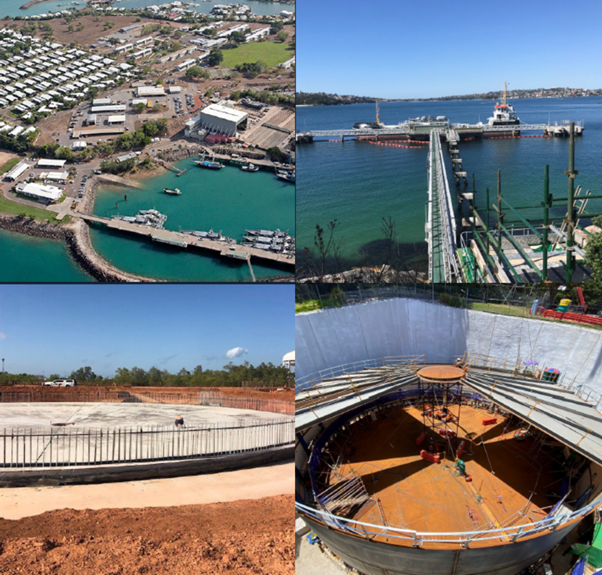 Defence projects undertaken by Saunders (Image source: Company update, 26 February 2021)
Recent infrastructure project wins
Last month, Saunders International secured new infrastructure projects worth AU$11 million in New South Wales. The projects are from the NSW local government, defence sector, and a private contractor.
Additional infrastructure projects worth AU$8 million are in pipeline, where the Company has emerged as a preferred contractor. Final terms and conditions concerning these contracts are under negotiation.
To know more, read here: Saunders International Bags New Infrastructure Projects Worth AU$11 million
Market factors working in favour of Saunders
Government expenditure in response to COVID-19 is expected to continue from 2021 to 2023. The stimulus packages will include infrastructure development projects to support jobs.
The defence spending is increasing, creating more opportunities. More military installations and maintenance and repair of the existing ones are expected.
Boosting Australia's Diesel Storage Program - a AU$400-million construction program during 2021-2024.
'Fixing Country Bridges' program - the NSW government's AU$500-million program along with the Federal Government's Round 5 of the Bridge Replacement program provides huge opportunity in near- to mid-term.
Share price
The shares of SND traded at AU$0.8 on 17 June 2021 (AEST:10:50 AM) and have delivered a decent return of 19% in the last three months. The Company has a market cap of AU$84.24 million.